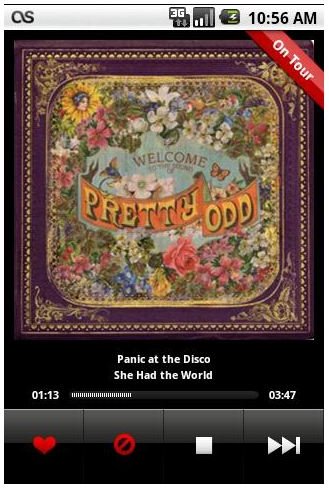 There is no doubt about it; there are thousands of apps that are compatible with the HTC Desire HD, HTC Desire Z and HTC Desire phones. Some are a must have, some are essential, while others are useless novelties. In this round up we present a list of the top ten HTC Desire apps for Android phones.
Last.fm
Here is a great way to access a music source that plays the kind of music that you like. If you are in the US, UK or Germany you can use
Last.fm to automatically build a perfect playlist of music from the genre or artist that you like, once you let it know your preferences. It can also be used to find information about your favorite artist and music events that are scheduled to occur near you. Last.fm competes against Pandora and Slacker Radio, but for most has a better interface and offers a better user experience. You can download a free copy of the app from this link.
Google Voice
In actuality, Google Voice is a service that allows you to create a new number and route incoming calls to your existing numbers to that new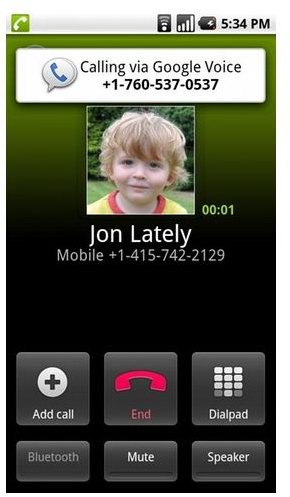 Google Voice number, or have all of them ring at the same time when a call comes in. Therefore, by giving out your Google Voice number you can still allow friends, family and associates to reach you on your private numbers even though you didn't let them know what those numbers are. Two other features that are very popular are access to cheap international calling rates and the ability to have the service transcribe all your voice messages and send them to you via SMS or email. The Google Voice Android app is available from this link, but is also available as a desktop solution, and on the iPhone.
Google Maps
If you want turn-by-turn directions on your Android device this is the app to use. One of the things that's impressive about Google Maps is the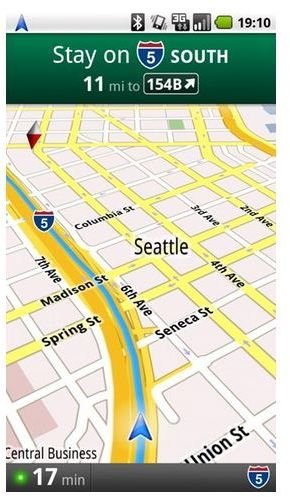 way it accepts destination information. You can type in an address as obscure as "Museum in Miami" and the app will then return a list of museums in Miami for you to choose from. You can also use the "Search Along Route" feature to find things such as gas stations, banks or fast food joints that you will pass along the route. All data is streamed live from Google Maps so the content is reliable and up-to-date. Google Maps is free to download and use.
TweetDeck (Twitter, Facebook, Foursquare)
Chances are you need an app for Twitter, one for Facebook and another to access Foursquare. However, if you have the Android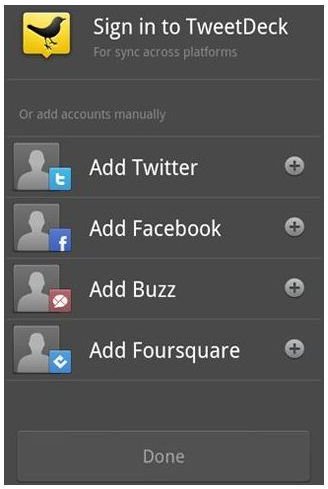 version of TweetDeck installed you can manage most of your social networking services from one app. Not surprising, TweetDeck delivers a quality application that, in most cases, does a better job of delivering a great social networking experience than do purpose-built applications such as the official Facebook app. The app is free and can be downloaded from this link.
SlideScreen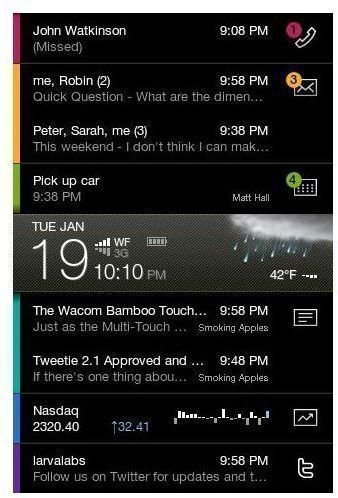 An Android can provide its user with tons of information including the weather forecast, stock market performance and calendar events to name a few. It is great that you can get so much information on a mobile device, but often that means loading and accessing the various bits of information from different applications. SlideScreen provides a solution that replaces the phone's homescreen with an interface that can show information from the calendar, Google Reader, stocks, Twitter and Facebook to name a few. You can find a download link to this free app at this link.
Barcode Scanner
This is one of the best HTC Desire apps. Barcode Scanner is used to look up prices, reviews and other relevant information that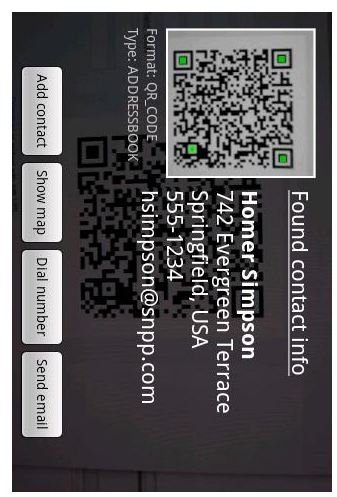 pertains to a product by simply scanning the product's barcode or QR Code. The app can be quite handy for checking prices and reviews of a product you are considering purchasing, even while you are in the store trying to make a decision. You can download the app from this link.
EverNote
To help us remember things we often use notepads to scribble reminders to ourselves. EverNote makes the note taking process much more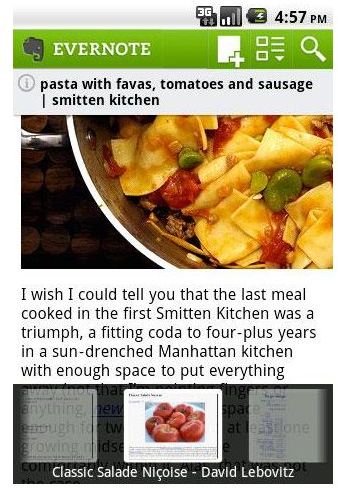 efficient and organized by allowing the user to take a photo, make a text note, or record an audio file on their HTC Desire. They can then add titles, tags and descriptions to make finding the item and remembering why a note was made, much easier. For example, if you are out browsing the mall and see a product that would make a good present for a friend, take a photo of the item and tag it with the words "present for Carol." That way you will know exactly what to get the next time you need to get Carol something for her birthday or holiday gift. EverNote is free and can be downloaded from this link.
Advanced Task Killer Free
One downside of multi-tasking is that it often impedes performance by hogging memory, siphoning CPU processing time and sapping battery
life. In addition it is not always clear what program is causing a performance issue. Advanced Task Killer can be used to keep a handle on what programs are running and close programs that don't need to be open or are causing a problem. The app is free and can be downloaded from this link.
Mint
Avoid the embarrassment of trying to spend money you don't have by installing this app and staying on top of your finances. Mint is amongst the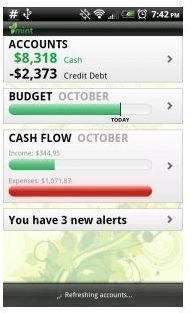 best Android financial software you can find for your HTC Desire. What makes the app so good is the fact that it automatically syncs with the accounts you have at most major financial institutions, including commercial banks and even PayPal. Once you install and configure the app, you can see the balances on you credit cards, bank account, mortgage and billing accounts from a single device and even use it for budget management. You can download a free copy of this app from this link.
MyBackup Pro
If you keep important information on your Android you need a way to backup that information just in case the phone is lost or ceases to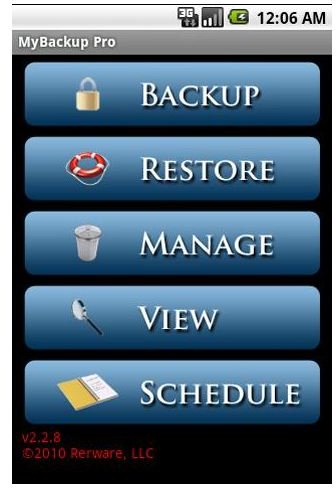 function. MyBackup Pro can be scheduled to backup you phone's content to RerWare servers. Things you can backup include your: contacts, call log, apps, SD card, settings, calendar, music playlist etc. The app costs $4.99 and can be downloaded from this link.
Image Credits:
Advanced Task Killer - Top ten Android apps
SlideScreen - htc desire apps list
Google Voice -htc desire apps
Google Maps - htc desire hd
LastFM - Top ten Droid app
Mint.com Dashboard
MyBackup Pro
TweetDeck (Twitter, Facebook, Foursquare)