Top Ten HTC Droid Incredible Apps List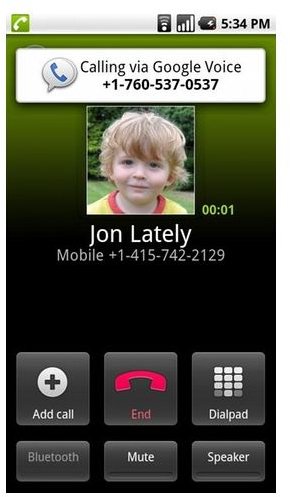 Droid Incredible Apps
Surely the needs and preferences of different users will vary; nevertheless we have put together a list of the top ten HTC Droid Incredible apps. From social networking to advanced search tools we have a list of some the most popular applications for the HTC Droid Incredible and other popular Android phones.
Google Voice
One of the problems with having several phone numbers is that it can be difficult for those trying to reach you to determine what
number to reach you at. Google Voice provides a solution with its unified number service that can be used to ring all your numbers at the same time when someone is trying to you reach you. In fact, it is a free VOIP solution that can handle all your voice calls and provide some telephony features that you didn't know you needed. For example, you can have the app send a call to voicemail but allow you to listen to the message while it's being recorded, or have the service transcribe your voice messages and send them to your email or text.
There are other features that we could talk about, but here are some of the real standouts: the ability to route all your calls to your new Google Voice number, free text messages and cheap international calling rates. However, while you can save quite a bit of money by using the app to make overseas calls, you probably won't save money on domestic calls. The app is free to download.
Dolphin Browser
This Android browser provides support for many of the features that we take for granted in desktop browsers, and even brings new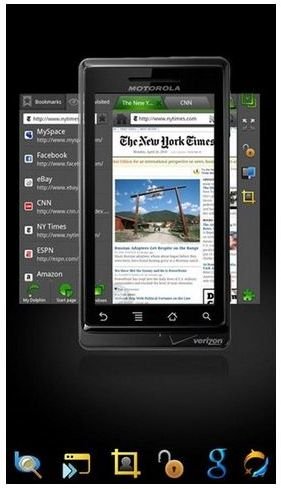 features to the Android platform that made the iPhone so desirable. The app provides support for multi-touch interaction, pinch and zoom, multi tab browsing, gestures, RSS detection, closed tab recovery and multi-language support.
Once you use the browser you will be impressed by how well it renders text and images even while you zoom in and out. Though it is not as well designed as the Safari browser it still does a lot of things well enough to warrant a recommendation. You can download the app from this link.
Google Goggles
It is pretty easy for humans to recognize and identify objects, but not so for computers. By and large, computers don't have a problem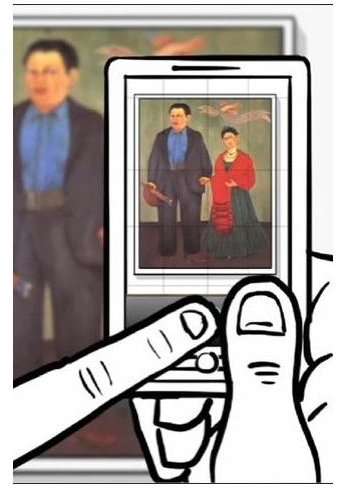 recognizing text, but due to the high intelligence required to process and recognize images, it has been extremely challenging to provide visual search capabilities, but now it is possible with Google Goggles.
To do a visual search simply use the app to take a photo of the object after which it will try to recognize it and return some search results from the Google index. To give the app a good chance at recognizing objects you can tell it whether you want the app to try and recognize a book, CD, landmark, logo, barcode or text. Unfortunately, Google Goggles doesn't do very well at recognizing apparel, furniture and animals. You can download the app from this link.
Facebook
Facebook is the most popular social networking website on the web so it is a no-brainer that a social networking app that allows Android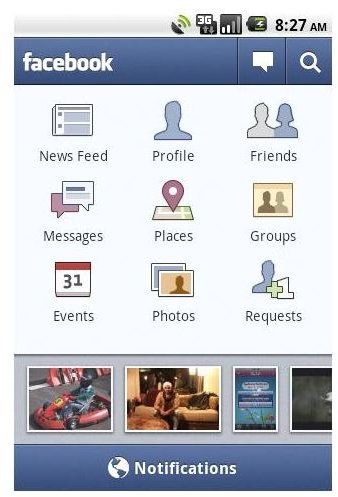 users to do all their FB related activities on their mobiles will be a hit. With Facebook for Android you can do the stuff you normally would on a desktop including: updating your status, posting to the walls of yourself and friends and browsing the site. The app is free and can be downloaded from this link.
Shazam
We can use a search engine to search the web by text and Google Goggles to do visual searches, but what about audio searches? With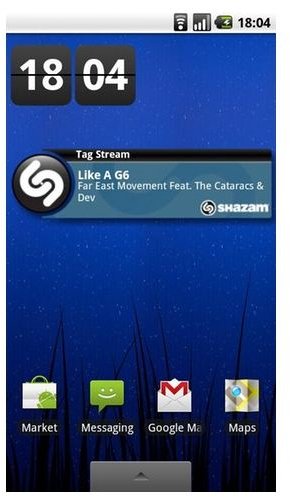 Shazam you can use the phone to listen to part of a soundtrack to determine who is the artist and what is the name of the song. After Shazam identifies the song you can then purchase it from Amazon's MP3 store or search for a video of it on YouTube. Amazingly this app is also free. You can download it from this link. There is a premium version that allows you to search for an unlimited number of songs and will even make recommendations it thinks you will be interested in.
TWIDROYD PRO for Twitter
Just like you would expect from a Twitter desktop app, Twidroyd (fka Twidroid) can be used to view user profiles, post tweets,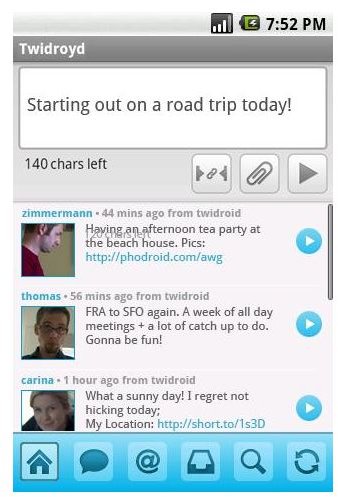 follow/unfollow a profile, do retweets and support threaded viewing of direct messages. The app also has URL shortening, background notifications and geo-location support. You can find a download link for the app at this link. Twiddroyd PRO costs $3.99, but there is a free version available if you don't mind viewing ads.
Handcent (SMS)
If you send a lot of SMSs then this app could be tailor-made for you. You can use the app to customize the look and feel of how text and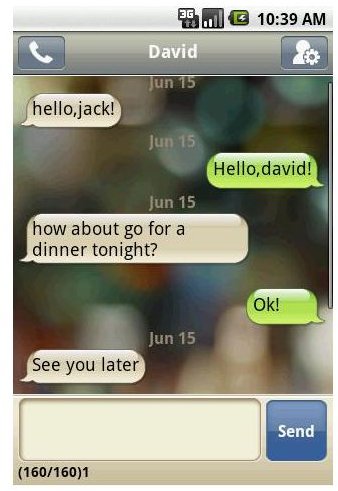 messages are viewed, as well as send a quick message to a group or individual. Other features that you may find useful include: security lock, backup/restore and SPAM filter. This is one of the best HTC Droid Incredible apps available. The app is free and can be download from this link.
RingDroid
We are all unique, so why shouldn't our ringtones be? Use RingDroid to create your own ringtone from any sound track or audio file in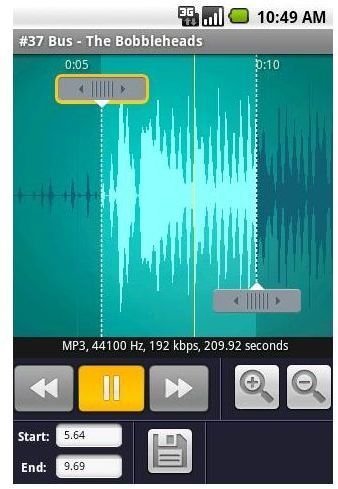 your music library. The app allows you to select the part of the sound track you want to use as well as how long you want the track to be. You can download a free copy of RingDroid from this link.
Advanced Task Killer
One way that the Android platform ensures that users have quick access to recently used applications is to keep them running in the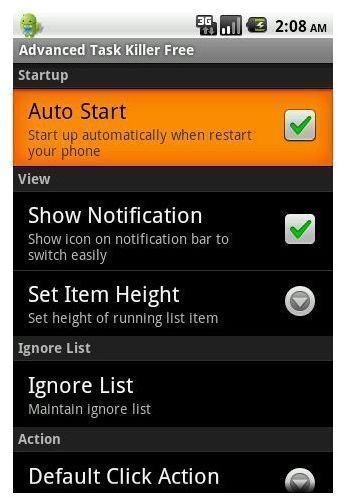 background. Unfortunately, having multiple programs running at the same time really saps the phone's battery life. Without a task killer Android users really don't have an efficient way to identify and deal with battery hogs. Advanced Task Killer is an essential Android app because it allows the user to identify those apps that are currently being run in the background and gives the option to close them. The app can be downloaded from this link.
Layar (Augmented Reality)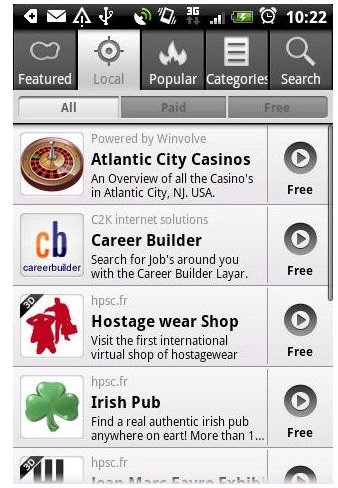 Imagine that you can point your phone at a city block and have it tell you if there are job openings in the buildings you are looking at. Now imagine that you can identify a job opening with the app, apply for it and get the job. Now imagine pointing the app in the other direction and scanning apartment buildings to see if apartments are available for rent that are close to your new work place.
This is possible with the use of augmented reality applications such as LAYAR. LAYAR works by imposing information onto the screen of your phone as you use the camera to view your surroundings. The app shows particulars about businesses, events and geographic features. The app does this by using the phone's compass and GPS to figure out where you are and pulls information from the Internet and various databases to provide information about entities that are in your field of view or are in close physical proximity. You can download a free copy of the program from this link.