Detailed Review of HTC Snap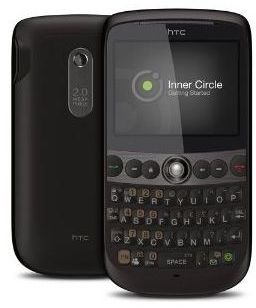 Introduction
The HTC Snap is a Windows Mobile smartphone with features such as e-mail, 2 megapixel camera, GPS and Bluetooth. It comes with a small keys QWERTY keyboard which is hampered by the limited spacing between keys. This device is known for its durability and solid construction. It is dated but you'll be able to pick one up cheaply, let's take a look at whether it is worth picking up.
Design (4 out of 5)
The HTC Snap measures 4.5 inches in length, 2.5 inches in width and 0.5 inches in depth. It weighs 4.2 ounces. Although sleek and compact, the phone noticeably has a plastic feel to it. Some may even go as far as saying that the device looks cheap but overall, the phone remains formidably solid in construction.
This particular device has a 2.4 inch display capable of showing 65,000 colors at a resolution of 320x240 pixels. The display can show clear and bright images and text although not the sharpest among the mobile phones available in the market. Because the screen size is a bit small, users will have to make do with scrolling when reading emails or long text messages. The phone makes use of the familiar sliding panel interface found in other Windows Mobile handsets and this can be customized by making use of different color schemes, layouts and background images.
The left side of the phone features a volume rocker while the bottom end has the mini USB port. At the rear end of the phone is the camera lens while the microSD slot is behind the battery cover placed on the lower right portion of the phone.
User Interface (4 out of 5)
Beneath the display are the standard navigation controls such as a couple of soft keys, buttons for Talk and End, a shortcut for the main menu, a back button and the familiar five-way keypad with a central select button. The controls are adequately spaced so it doesn't feel hard to get used to them.
The QWERTY keyboard features small keys that have limited spacing between them. Users who have large thumbs may find it quite challenging to get used to typing messages with such a layout. The Shift or Caps keys is noticeably placed in the area where the A button is typically located in QWERTY keyboards, so users have to get used to this. The number keys are highlighted in blue.
With a Windows Mobile 6.1 operating system, HTC Snap owners can have an easy and hassle-free experience in navigating the device.
Features (4 out of 5)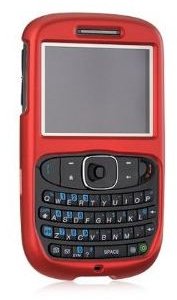 The phone has voice features like speakerphone, smart dialing, conference calling, speed dial, aside from the typical text and multimedia messaging. The address book can store multiple phone numbers and email addresses, as well as details like instant messaging handle and birthdays. Users can also assign photos and ringtones to their contacts.
The device also supports Bluetooth for hands free calling, file transfer and object push.
It is backed by the Windows Mobile platform which features the Direct Push Technology. As such, users can deliver and receive email in real time and synchronize their handset with MS Outlook through Exchange Server. In terms of messaging, it is particularly impressive since it can support threaded text messaging allowing users to follow their conversations. Aside from real-time email support, it also offers features typical of a Windows smartphone. It has a mobile version of Internet Explorer, so users can view websites in multiple zoom, as well as access the popular settings and features of Microsoft's web browser. The HTC Snap's Windows Live integration supports services such as searching of local business, traffic, and movie times.
This particular HTC phone is integrated with a 2 megapixel camera. It has different shooting modes as well as video recording. There are also options like white balance settings, quality adjustment, brightness setting and resolution enhancement. Furthermore, it comes with an internal memory of 256MB although this can be expanded up to 16GB through a microSD expansion slot.
Performance (4 out of 5)
The HTC Snap gets high scores for its reliability when it comes to making voice calls. Users can expect loud and clear voice calls when using the handset. They should have no troubles at all hearing the voice of the person on the other line. Voice call quality also does not suffer when the speakerphone is used. The same goes for the handset's Bluetooth function, as users can hear the other party loud and clear while using a Bluetooth enabled handset.
When it comes to accessing its various functions, the handset also delivers. Thanks to its powerful processor, it can open applications quickly and with limited lag. The browser of the phone is also pretty impressive as it can display websites in full HTML quickly. It also gets high grades for its GPS capability. The HTC Snap can last up to 4 hours of talk time.
Don't expect this device to replace a digital camera or video recorder given the poor quality of photos and video clips taken using its 2 megapixel camera.
Verdict (4 out of 5)
The HTC Snap is an ideal phone for mobile phone users in search of a practical handset for messaging and voice calls. Although its multimedia features aren't exactly the best I would still recommend this phone to individuals in search of a nice and uncomplicated device.