Profiles Of The 5 HTC Windows Phone 7 Devices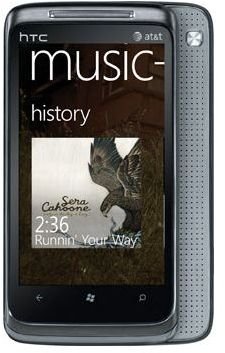 HTC - Giants of Windows Phone 7
HTC have had tremendous success over the past few years, developing a range of outstanding handsets for Windows Mobile 6 and 6.5 such as the HTC HD 2, while also providing Android users with a series of increasingly impressive devices like the HTC Desire.
Such devices have become objects of envy for users of other smartphone platforms, even iPhone owners!
The launch of Windows Phone 7 revealed a variety of superb new handsets from HTC – although rumour has it that there are more yet to come. Until then, let's take a look at each of the five HTC Windows Phone 7 launch devices, which are each equipped as standard with a 1GHz Qualcomm Snapdragon processor, Wi-Fi, 3G and tri-band HSDPA.
HTC 7 Surround
Currently scheduled to only be available in North America, the HTC Surround Windows 7 device is equipped with an impressive slide-out Dolby Mobile and SRS Surround Sound speaker, enabling you to use it to watch movies, TV and enjoy music; a kick stand lets you prop it up on your desk.
For watching movies, the HTC 7 Surround has a 3.8-inch WVGA display 576MB of RAM, 8GB storage, and a 5 MP camera capable of recording 720p video. This will be the first HTC Windows Phone 7 device available, with a price of $199.99 from AT&T.
Check our HTC 7 Surround Preview.
HTC HD7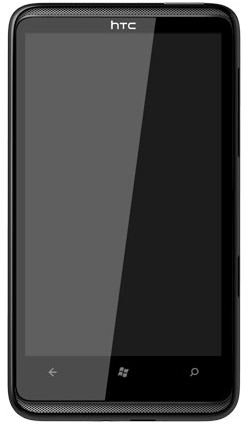 Set to get the XDA-Developer hackers drooling at the possibilities, the HTC HD7 is pretty much identical to the Windows Mobile-only HTC HD2 device, with its 4.3-inch WVGA display, 576MB of RAM, 16 GB of on-board storage, and a 5MP camera.
In fact, the only real differences are the improved video recording capabilities and the Windows Phone 7 Search, Home and Back buttons! This handset is expected to be a major draw, mainly due to its huge screen. With a US launch date as yet unknown, the HTC HD7 will be available on the European launch date of October 21st.
Check our HTC HD7 Preview.
HTC 7 Mozart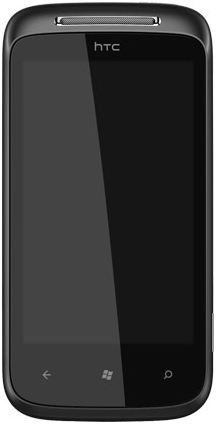 Possibly the most impressive design of any of the Windows Phone 7 devices, the HTC 7 Mozart consists of an aluminium unibody construction, a tidy 3.7" WVGA LCD display and an impressive 8MP camera equipped with Xenon flash.
Anyone not looking at the high spec, big screen luxury of the HTC HD7 but still wanting a pretty snazzy mobile should probably take the time to give the HTC 7 Mozart the once-over.
With its standard 576MB of RAM, 8GB of storage and 720p video recording, this phone will be available only in Europe, exclusive to Orange across the UK and other countries, and exclusive to Deutsche Telekom in Germany.
Check our HTC 7 Mozart Preview.
HTC 7 Trophy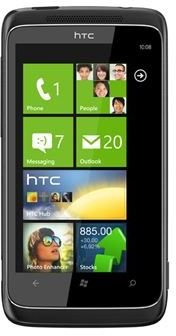 Another phone currently unlikely to see any action stateside, the HTC 7 Trophy is equipped with pretty much the same specs as above, with only the 5MP camera and LED flash looking like a cost-cutting measure.
Which to be honest, there had to be – HTC are claiming that the HTC 7 Trophy will be its most aggressively-priced device, so expect to find it listed at a £25 per month contract over two years on the UK networks. Imagine this as the Windows Phone 7 version of the HTC Wildfire.
Check our HTC 7 Trophy Preview.
HTC 7 Pro - Windows Phone 7 Business Device?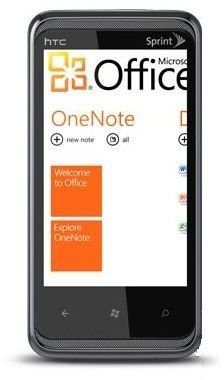 Finally, the HTC 7 Pro comes with a slide-out tilting QWERTY keyboard – and even the name should tell you who it is aimed at.
Microsoft has described Windows Phone 7 as a consumer device from day one, and as long as they're providing Office Mobile 2010 to Windows Mobile 6.5 users, this should be seen as a purely consumer platform. However HTC and LG seem to agree that some devices can be used for both purposes.
The HTC 7 Pro comes with the standard Windows Phone 7 specs, a 5MP camera with 70p video capabilities, 3.6" WVGA screen and 16GB storage.
Check our HTC 7 Pro Preview.
(Image credit: www.microsoft.com)