Ten Reasons to Buy an HTC Evo 4G Smartphone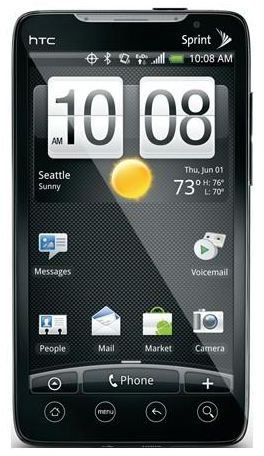 Why You Should Buy The HTC Evo 4G
Buying a new phone can be a difficult decision, with all the options available. The HTC Evo 4G is a great choice to make for a lot of reasons. Like all HTC phones, it runs on the Android OS. In this case, Android 2.2 specifically, which is the newest version of Google's smartphone operating system, allowing for compatibility of all the best marketplace apps, as well as support for some of the really great stuff being developed. It's pretty powerful as well, and it's a great multimedia device. It also represents HTC's entry into 4G, running on Sprint's 4G network in the US. On top of that, there are a handful of smaller features that are excellent perks. Of all the reasons to choose this particular phone above all of its competition, this article will provide ten of the best.
Display And Multimedia
1. The Display
Everything starts with the screen. It's at the core of all of your interactions with the device, so it is important that it doesn't disappoint. At 4.3 inches, the screen on the HTC Evo 4G is nothing to sneeze at. The display feels positively roomy, and provides a fantastic amount of space to view media or surf the web on, or even just to read emails and text messages. Also, with touch-screen technology and a solid resolution of 480x800 pixels on that screen, it definitely does its job in more than just the size department.
2. Dual Cameras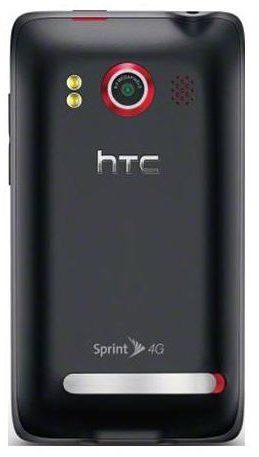 Dual cameras shouldn't even be optional on smartphones. Between the simple vanity of people wanting to take pictures of themselves to the ability to provide video chat services such as Skype on a data-ready device, it is downright absurd not to provide a front-facing camera. However, there are a surprising number of phones that only have one camera, so the two cameras on the HTC Evo 4G are a definite selling point.
Additionally, these cameras are no slouches. The dual-camera, which is the main camera for picture and video-taking, is an impressive 8 megapixels and boasts not one but two LEDs to use as a flash. The front-facing camera is 1.3 megapixels, which, while nowhere near as impressive as the camera on the rear, is still enough to serve as a front camera.
3. It Records Video In 720p
Multimedia is a big deal in the smartphone industry these days, and the HTC Evo 4G impresses in this department as well. On top of its HDMI output, allowing you to connect to an HDTV to view videos you've saved to your phone or even recorded with it, the rear camera allows you to record video at an impressive 720p, which, while not a full 1080p HDMI resolution, is still excellent for a phone camera. With the HTC Evo 4G, you'll have a portable device that will allow you to record video on the go, and that video won't disappoint in terms of quality.
Device Power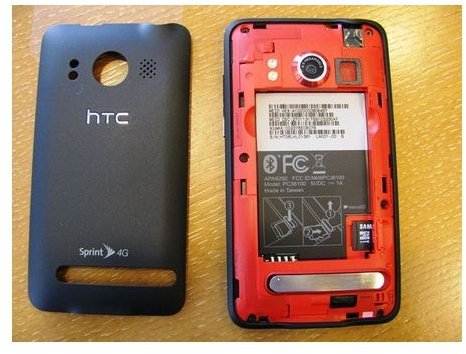 4. Memory
You'll want to be able to save what you're doing. With the multimedia capabilities of a phone like this, it's not unlikely that you'll find yourself filling up space pretty quickly. The HTC Evo 4G accepts microSD memory cards, and comes with an 8 GB memory card upon purchase of the basic model. It can also be purchased with a 32 GB model, which is the maximum allowed. The 8 GB will give you some space, but should you fill it, the 32 GB should be more than enough. As an added bonus, there is 1 GB of internal memory, so things like contact information that you may choose to store directly to the phone instead of the card will have plenty of space to save to. Between the internal memory and the ability to install different memory cards, this phone provides the capacity for as much space as you're ever likely to need.
5. Speed
The HTC Evo 4G is a fast phone. In this day and age, that's important. Speed is a primary benchmark of almost all technology. A phone or other device being able to do all of the things we might want it to do is only enough if it can do it quickly and simultaneously. With that in mind, HTC has installed a 1Ghz processor in this device, and as a result, this is a phone that can do what it does very quickly, and doesn't shy away from allowing the user to multi-task. If you want a phone that will never slow you down when you have things to do on the go, the HTC Evo 4G has the processing power to be that phone.
Device Capabilities
6. It's A 4G Phone
This one is a no-brainer. The HTC Evo 4G is one of the first smartphones to harness a 4G network. While not the only 4G phone in existence, it is still a member of a relatively small club of 4G mobile phones, placing it, at the very least, above the primarily 3G competition. 4G provides access to a faster network and faster data connection speeds, allowing people to make better use of their data by browsing, downloading apps, and streaming things at a much faster pace that rivals some of the high-speed Wi-Fi connections that might be available.
7. It Can Be A Wi-Fi Hotspot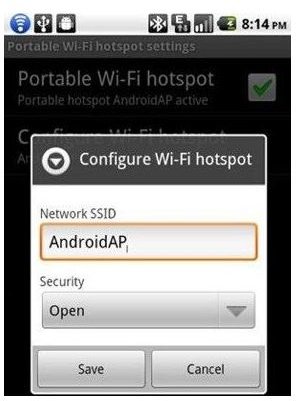 On the subject of Wi-Fi, the HTC Evo 4G also has the ability to serve as a Wi-Fi hotspot, allowing you to connect up to eight other devices to it. This is a great feature for those with a large data plan, allowing people to have internet access on more than just their phone when there's not an available Wi-Fi connection. This is especially great for students and co-workers who may need to collaborate on a shared project on separate laptops or computers, and may find themselves in a place where Wi-Fi is not readily available. One person with an HTC Evo 4G can now provide that for everyone. The official add-on to use this feature, which will provide the greatest reliability, is $29.99, but for those that will use it enough, that should be an easy pill to swallow. For those that will use it less, unofficially tethering the phone with less reliability should serve fine.
The Extra Features
8. The Kickstand
The HTC Evo 4G has a flip-out kickstand folded into its rear. At any time you can fold this out and use it to stand the phone on its own. This kickstand may seem like a small thing, but given the multimedia capabilities of the device, being able to set it up on a kickstand to take better pictures of yourself is a huge advantage. With the phone resting on its kickstand, the sound quality will also increase as the speaker will not be covered, and high-quality video will be easy to watch without having to tie up your hands holding the phone.
9. The "Leap" Feature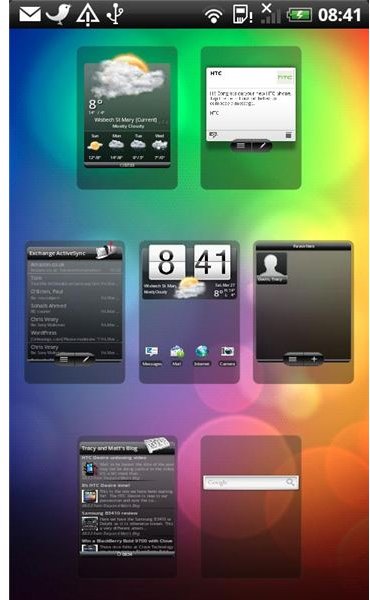 HTC has been embedding its Sense user interface in its phones for a while, but the HTC Evo 4G adds a feature to that interface, in the form of Leap. Now, by making a pinching motion on any home screen, you will instantly be given a panaromic view of all the home screens. Also, if pinching is not convenient, especially if you may be using the phone with one hand, you can also bring this up by pressing the Home key twice. This feature is great for multi-tasking, allowing you to navigate between the different screens on your device that much more quickly. Granted, this is a small addition, but it comes as a welcome addition and improvement to the HTC Sense interface, which on its own is already a selling feature for any HTC smartphone that has it.
10. Adobe Flash Support
The HTC Evo 4G supports Adobe Flash, and while, admittedly, it is not the only phone to do so, full Flash support is a surprising rarity in the smartphone industry. A lot of smartphone manufacturers, most notably Apple with their iPhone brand, have, in fact, expressly refused to support Flash on their devices. Due to the sheer amount of things designed using Flash, being able to support it makes your phone compatible with that much more, increasing the browsing capability available to you exponentially.
There are a lot of reasons that the HTC Evo 4G would make for a very smart purchase. The reasons listed in this article were only ten of them, but hopefully they were enough to provide some helpful illumination and help to clear up what may otherwise have been an overwhelming decision.