HTC Touch Diamond 3 (HTC Obsession) Preview: First Look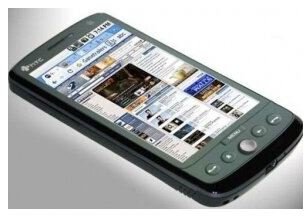 HTC Touch Diamond 3 Review: First Look
Windows Phone 7 is supposed to launch soon, most probably by the end of October. Despite the march of the Droids and the dominance of the iPhone, many analysts are still banking on Microsoft to roll out a compelling mobile OS this time around. The early reviews of the Windows Phone 7 device prototypes have been very promising, and many believe that Windows Phone 7 may actually be able to hold its own against Android and iOS.
Many phone manufacturers like LG, Samsung and HTC have already announced devices running Windows Phone 7. All these devices are expected to launch by the end of 2010.
In this article, we are going to check out the HTC Touch Diamond 3 or the HTC Obsession. It has very nice hardware specs, matching those of the top Android smartphones and looks like a great launchpad for Windows Phone 7.
Design
The HTC Touch Diamond 3 will be smaller than the HTC HD 2, with dimensions of just 56 x 112 x 11.7 mm. It will be around the same as the HTC Desire in terms of size. It has a 3.7 inch AMOLED capacitive touchscreen display with a resolution of 480 x 800 pixels.
More details of the HTC Touch Diamond 3 aren't available yet. The leaked details were of the prototype, so they may be subject to change.
Hardware and OS
The new HTC Touch Diamond 3 will run the latest version of Windows Mobile - Windows Phone 7. It will likely run the stock UI as Microsoft has announced that they won't be allowing any UI customizations for Windows Phone 7 devices, but recently a video of HTC Sense for Windows Phone 7 was leaked, so we have no idea of what UI the HTC Touch Diamond 3 will sport.
It has some great hardware powering it - it comes with a Qualcomm Snapdragon QSD 8650 processor clocked at 1 GHz and has 512 MB RAM. It also has 4 GB internal storage and will support up to 32 GB microSD cards.
Multimedia
The HTC Touch Diamond 3 or the HTC Obsession comes with a 5 MP camera which is a staple in smartphones these days. It has a maximum image capture resolution of 2592 x 1944 pixels as well as autofocus and flash. It can also record HD video at 25 FPS.
It can play WMV, MP4 and H.264 encoded videos and the standard audio formats like MP3, WMA, AAC etc.
Connectivity
The HTC Touch Diamond 3 will come with all the standard connectivity options. It has GPRS, EDGE and 3G HSDPA as well as Wi-Fi 802.11 b/g and Bluetooth 2.1 with A2DP and EDR. It also offers microUSB 2.0 connectivity.
Besides these, it also has GPS with A-GPS support. It is powered by a 1230 mAh Li-ion battery.
Conclusion
With phones like the HTC Touch Diamond 3 (HTC Obsession), LG GW910 and the LG E900, it looks like Windows Phone 7 is off to a good start. The hardware easily matches that of any high end Android phone, what remains to be seen is whether the software powering it can do the same.