HTC Mogul Themes Downloads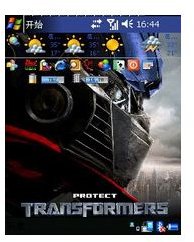 HTC Mogul
The HTC Mogul phone is a perfect smartphone both for personal or business use. It is the first mobile device equipped with Windows Mobile 6 Professional which offers more powerful tools and enhancements. The HTC Mogul phone has a 2 MP camera and supports EV-DO, Bluetooth and Wi-Fi. This mobile phone is user-friendly and it's much fun to use with the following HTC Mogul themes:
Transformers
Transformers is a highly successful movie franchise that has endeared itself to millions of moviegoers. The franchise features robots that transform into various vehicles such as fighter jets, cars, and trucks. Now owners of HTC Mogul handsets can get to relive the magic of the movie franchise with this free theme. The theme features the very familiar mugshot of Transformers icon Optimus Prime. The theme is certainly a great addition to any HTC Mogul handset especially for those who grew up loving the Transformers.
[Visit Download Page](/tools/Transformers http:/www.magomobile.com/download-theme/8303-tf).
Iron Man II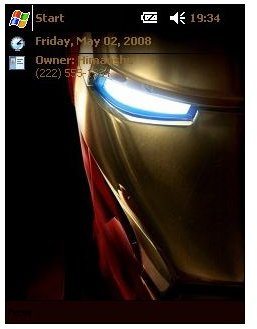 The Iron Man II movie, released this April 2010 was a bigger hit than the previous part. This classic blockbuster, Iron Man II theme is perfect for Iron Man fans and for users who enjoy dark and manly effects . Set it as your HTC Mogul theme and have Iron Man's shining mask and glowing eye guide your screen. It features a plain black background which makes it an even sharper Iron Man image. Download this for free to feel the power and strength of Iron Man.
Bike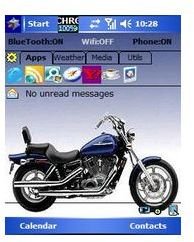 Bike lovers can have a bike theme on their HTC Mogul with this free downloadable theme. It features a stylish bike in a black and blue body. The theme has a light blue background with different icons for apps such as weather, instant messaging, and utilities neatly lined up. Blue colored bars line up the upper and lower parts of the screen in this simple yet attractive theme for the HTC Mogul.
Donkey Kong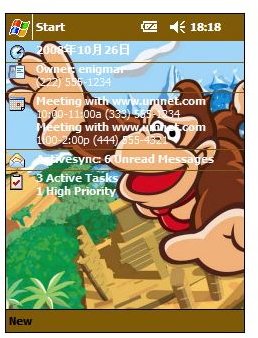 Donkey Kong is a popular video game character who rose to prominence in the '80s. Still one of the more prominent video game personalities around, Donkey Kong can now be downloaded as a theme for the HTC Mogul. The Donkey Kong mobile theme features a large, high resolution picture of Donkey Kong up in the air with a forest on its background. The fun loving character would certainly bring more color to any HTC Mogul handset with this free downloadable theme. The upper and lower parts of the screen are colored light brown, the typical color used in Donkey Kong games.
Darth Vader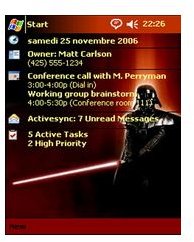 One of the most hated yet popular movie villains of all time, Darth Vader remains very visible these days. This iconic villain has appeared in numerous media through the years since the very first Star Wars came out. And now Darth Vader can be on any HTC Mogul handset with this free downloadable theme. The theme has Darth Vader lounging at the center of the theme, holding his lightsaber while the background is colored with combinations of red, orange and black. This is a must-have for any Star Wars lover!