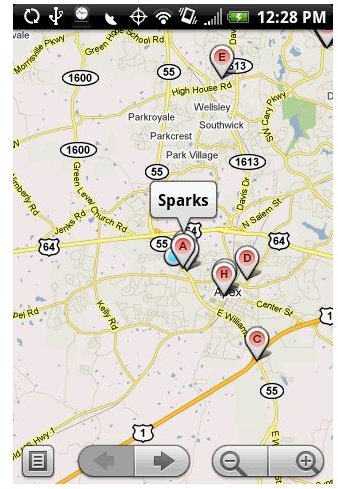 Finding the Best Apps
The HTC Hero, like any Android phone, has access to the thousands of applications that can enhance your phone and unlock potential to greatly improve, not only your enjoyment of your phone, but enhance your whole life. However there is a lot to choose from and the Hero can't handle too many things running at once. As someone who has used a Hero for several months, here are my top ten HTC Hero apps with a few ties (involving similar apps that run well in tandem).
Keep in mind that HTC also includes a good set of built in tools for you to use. Check out my article on the Top Ten HTC Tools and Widgets.
Google Maps
---
Google Maps Mobile for Android is one of the best things Google has put out. This easily lets you find your location, get directions, and search for places nearby. The interface is minimalist but at the same time is incredibly powerful. When you search for places nearby you can select them and easily find phone numbers, hours, reviews, and directions. Incredible.
Price: Free
Barcode Scanner - Shop Savvy - Inventory
---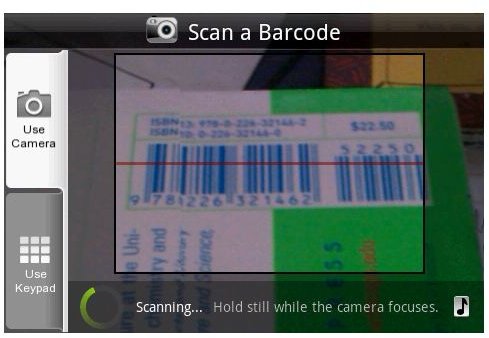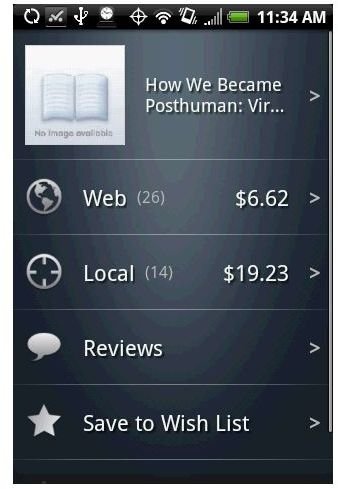 All three of these HTC Hero apps utilize the same basic dynamics to do different things so I wanted to mention all three of them. The Barcode scanner is an application that reads any barcode and will give you links to websites or storefronts that sell the item. These can even be links to websites or applications that look like the square barcode below (which is actually a link to the Barcode scanner app itself). Shop Savvy is an app that utilizes this barcode scanner to easily provide you with information on a product. Just open up Shop Savvy, scan the item, and it will provide you with reviews, stores that sell it nearby, and online sites that sell it. Inventory is another app that makes use of the Barcode scanner, this time allowing you to scan all of your items (such as books or DVDs) so that you can have a good list of what you have at any given time.
Price: Barcode scanner and Shop Savvy are free but Inventory costs $3.49
Facebook for Android
---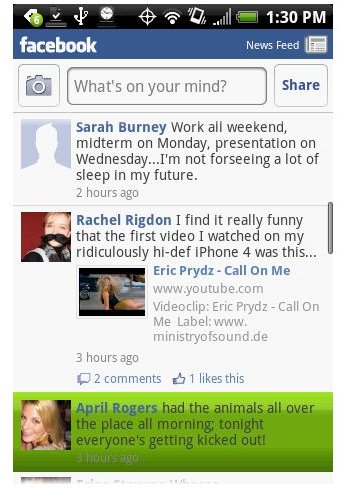 Facebook is increasingly one of the most important ways we keep connected. After an extensive review of various Facebook apps for Android, I've concluded that Facebook for Android, put out by Facebook itself, is the greatest way to keep up with your friends and family on your phone.
Price: Free
Pandora - I Heart Radio
---
If you love listening to the radio or finding new music these HTC Hero apps are for you! Of course we all know and love Pandora. They did a great job with the mobile app and I would definitely recommend trying it out. But also, if you like listening to talk shows or other radio stations, I Heart Radio provides an excellent interface for you to access a host of radio stations from around the country.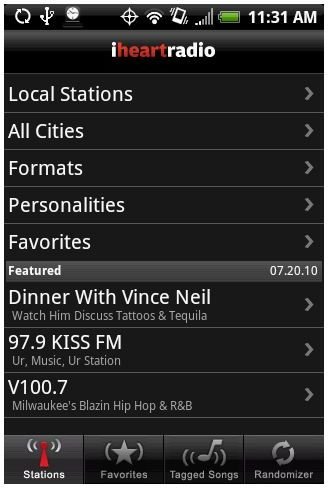 Price: Both are free.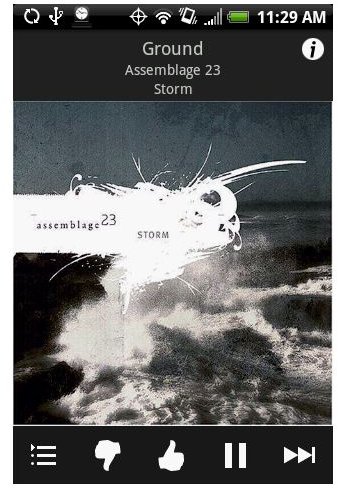 Layar
---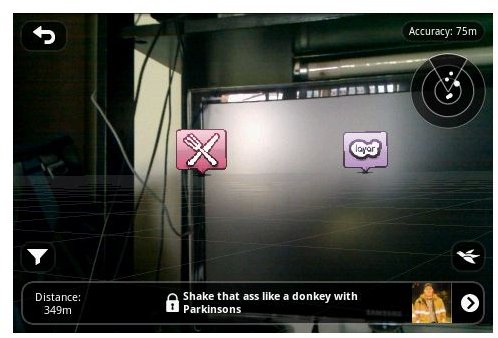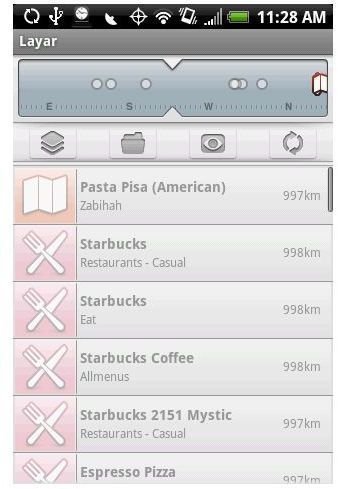 Layar is a really fun augmented reality application. It utilizes your camera and gyroscope to interpose objects over your field of view. Set the settings to "Restaurants" within a mile and then hold it up like you're going to take a picture. In the direction the camera is facing it will show any restaurants in that direction. Likewise for any number of options it provides.
Price: Free
Sleep Now - Gentle Alarm
---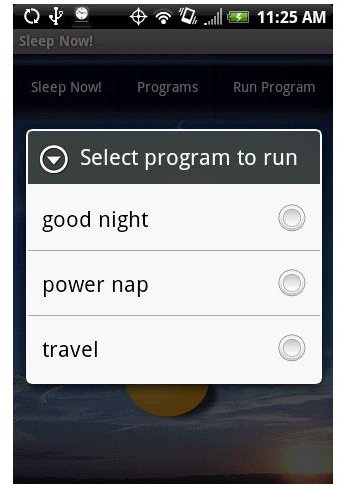 These are two of the coolest HTC Hero apps I've seen. With these you never need another alarm clock. Gentle Alarm is a highly customizable alarm that lets you select playlists as your alarm, set fade in times, set snooze times (and limits), and a host of other options. Sleep Now is put out by the same people; it lets you set up nap cycles with a relaxation time, sleep time, and wake up time. With each period you can choose to play a number of provided soothing sounds (such a rowboat, rain, white noise) or use a playlist from your phone. Once the program runs out it wakes you up with a full alarm and you've had a wonderful nap!
Price: About $2.20 each.
Ringdroid - Backgrounds
---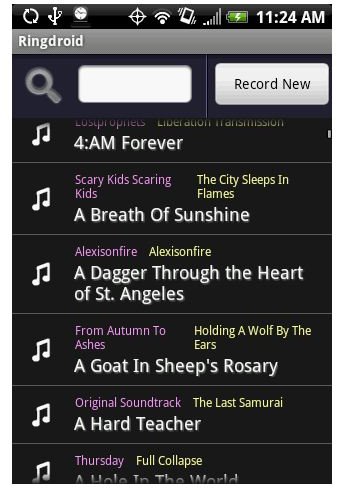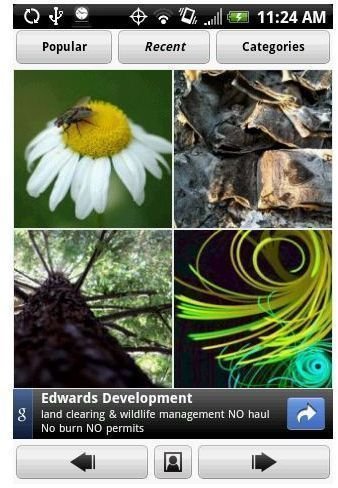 These two applications are great for getting the phone customized. Ringdroid is an easy way to take songs on your phone and cut them up to make ringtones. Backgrounds is an ad-supported database of backgrounds for you to use as wallpapers for your home screen or lock screen.
Price: Both are free.
Astro
---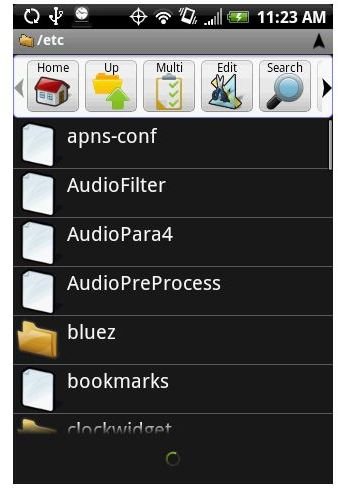 The Hero can have up to 16gb worth of SD space plus the space on the phone. With pictures, music, videos, and documents that you might download onto your phone it can be important to have a good file browser on the phone to find those files. Astro is a good one to easily find, open, or delete files on your phone.
Price: Free
TV.com
---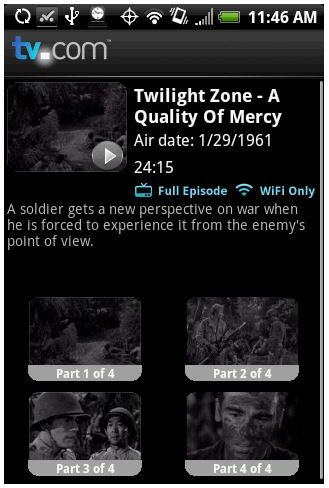 Since there is no Hulu app for Android (yet!) the next best thing is TV.com. Although show selection is somewhat limited it's not a bad way to find clips and some full episodes and watch them on your phone. The interface is easy to navigate and search through. However full episodes require that you be connected to Wi-Fi.
Price: Free
YouTube
---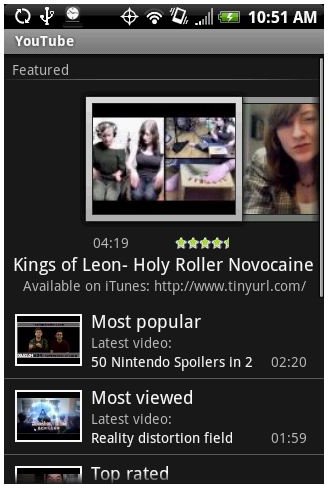 There's nothing like wasting hours on YouTube! In case you don't do it enough on your computer, you can now do it on your HTC Hero! The app is great and easily organized. Use the Search button to find your favorite videos. The videos play well but the 3G can still be a little slow–use Wi-Fi to load videos quicker.
Price: Free