Android Hulu App - Does it exist ?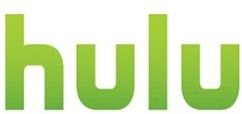 Consuming Media on Android Devices
Hulu has been the goto destination for all TV content that people don't find the time to watch or TiVo (used as a verb). Hulu also caters to the newer generation of media consumers who don't even bother to own a TV and just love to enjoy their media on all other devices. People love catching up with their favourite TV series on their laptops, netbooks and mobile phones. The iPhone era has helped usher in a range of media capable, powerful devices that are comfortable to carry and use.
Hulu has been the goto destination for all TV entertainment and has allowed viewers (inside the US) free access to TV content of several popular TV series and movies. Hulu carries only the five most recent episodes of currently airing TV series and displays advertisements to earn revenue. Fans of TV content can easily go to Hulu and catch up on recent episodes that they have missed on TV, which has made it quite popular among busy office goers who might not find the time to catch up with TV regularly.
Is there a Hulu app for Android devices?
The arrival of media capable mobile devices starting with the iPhone, has meant that mobile on-demand media started quickly developing into a market of its own. Imagine catching up on favourite movies, TV series etc. while commuting. The iPhone not supporting Flash did not allow users to access media content from Hulu, however Android devices which did have Flash support were able to get a limited access to mobile media content. In preparation for their paid subscription service, Hulu has blocked access to its shows from Android based mobile device browsers and is expected to release a Hulu app for Android.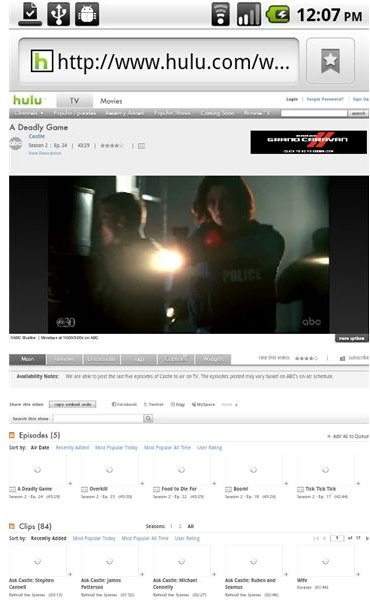 Hulu service is currently available only on a few mobile devices/platforms and unfortunately the Android OS isn't one of those yet. Currently Hulu has rolled out the Hulu Plus plan (an invite only service) that charges users $9.99 a month to access all content from Hulu on any of the supported mobile platforms. Hulu Plus can now be accessed on the iOS devices like the iPhone, iPod Touch and iPad with the specially designed Hulu app. The Hulu plus service is also available on other devices like the PS3, Xbox 360, select Sony, Vizio & Samsung TVs (with support for apps and Internet connectivity) and regular computers. The Hulu Plus service provides complete TV series and access to all archived previous episodes as well as current episodes.
The Hulu app for Android devices is suspected to be in the making, at least a recent Google search did show the existence of files relating to such an app on Hulu's website. However the files were immediately removed, though widely reported on several blogs and other sites. Currently there are no direct ways of accessing Hulu content from your Android device but it seems that it won't be long before an Android Hulu app becomes available to allow Android users get their fix of Hulu fun and entertainment. Keep checking the Bright Hub Mobile channel, we'll have a review of the Android Hulu app as soon as it comes out.