Comparison And Contrast: HTC Evo Vs Palm Pre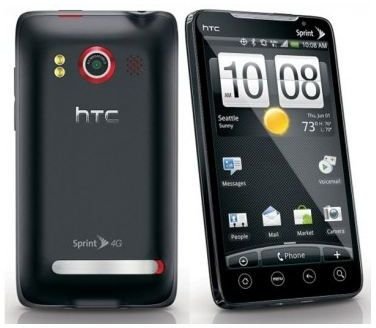 HTC Evo vs Palm Pre
The HTC Evo and the Palm Pre are two of the newest smartphones that have been getting a lot of positive reviews from mobile phone lovers. Both have their own strengths and weaknesses, and their manufacturers have been hyping the devices for their sleek design, multimedia functions and tons of advanced features.
We've compared their design, UI, performance and features for you to decide the winner in the HTC EVO vs Palm Pre battle!
Design
The HTC Evo is beautifully designed with its 4.3 inch screen capable of showing images at a resolution of 800x480 pixels. The phone feels heavy and sturdily built, perfect for those who want to have a durable handset. With its rubberized finish, the HTC Evo won't easily slip and can resist the usual bumps and bruises.
The Palm Pre is no pushover either with its touchscreen measuring 3.1 inches diagonally and resolutio of 320x480 pixels. It features a QWERTY keyboard that slides easily and comes with a curved, ergonomic design. There is a single button on the central part of the Gesture guide area plus controls such as volume toggle on the right spine of the device.
User Interface
The HTC Evo comes with widgets for easier access to frequently used applications. There is a Group Contacts widgets allowing users to organize their contacts according to groups. The Friend Steam features give users a single area for all their social networking requirements, receiving piped-in updates from websites like Flickr, Twitter, and Facebook.
On the other hand the Palm Pre has an address book allowing storage of phone numbers, addresses, as well as information like Gmail address, Facebook URL, and instant messaging handle. This feature allows users of the Palm Pre to get all the needed information from one source, negating the tedious need to go through various applications to get various data on contacts.
Features
The Palm Pre comes with an accelerometer that automatically changes the display orientation, an ambient light sensor that automatically adjusts brightness settings according to ambient lighting conditions, proximity sensor, an integrated 3.2 megapixel camera, WiFi connectivity as well as Bluetooth connection. The phone also has a USB 2.0 support while audio support is through the 3.55 mm headphone jack.
The HTC Evo meanwhile has a 1.3 megapixel camera on its front, apart from the 8 megapixel on the rear end capable of shooting videos in High Definition. Other features of the mobile phone include smart dialing, speaker phone, voice commands, speed dial, 3G, Bluetooth, GPS, Wi-Fi, and threaded chat view.
Performance
The HTC Evo can be relied upon to deliver excellent voice call with impeccable audio quality. The performance of the speakerphone is also quite decent. Browsing is also fast with its integrated browser. The 8 megapixel camera of the Evo is another plus, especially since it is capable of capturing video images at 720p of HD quality.
The Palm Pre meanwhile gets a lot of raves for its excellent reception quality, allowing users to enjoy excellent voice call quality.
Verdict
The HTC Evo is known for its strengths in multimedia functions particularly its great 8 megapixel camera. The Palm Pre, meanwhile, is known for its excellent voice call features and sleek, contemporary design.