Get the Most from Your HTC Evo 4G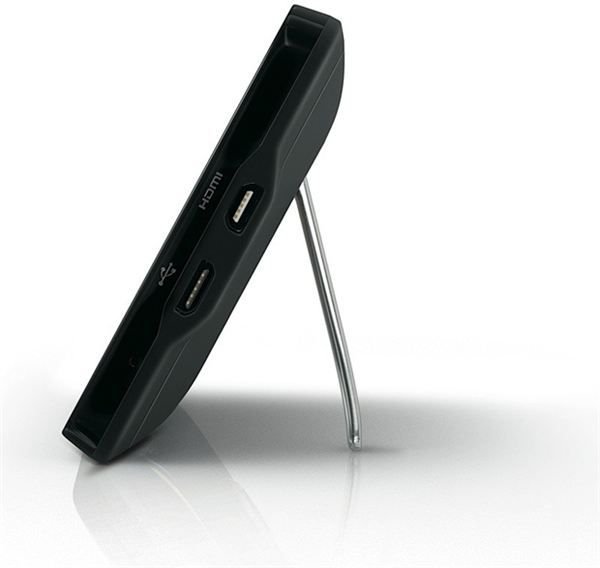 The HTC EVO 4G is America's first mobile device that has the capability to switch between a 3G network and a 4G network. The 4G network is important for users that want fast service. Switching the HTC EVO network to 4G is preferred over 3G because 4G allows data to transfer up to ten times faster. The HTC EVO 4G also offers fast processing speeds powered by the 1GHz Snapdragon processor. This processor improves the device speed and performance and makes the applications launch faster. It has two times the processor speed as compared to the other smartphone devices. This phenomenonally fast processor speed allows for peak performance of the multimedia software. The multimedia software allows the user to browse the internet, send data and complete phone calls all at the same time and without losing any connections.
The HTC EVO 4G Display (5 out of 5)
One way to get the best from your HTC EVO 4G is to take advantage of the enormous display. The display on this device is one of the largest screens ever on a smartphone. It allows plenty of room to watch movies or live television. Enhance the large screen viewing even more by utilizing the HTC EVO kickstand to prop the device up and make watching multimedia on the device an even greater treat.
HTC EVO Dual Camera (5 out of 5)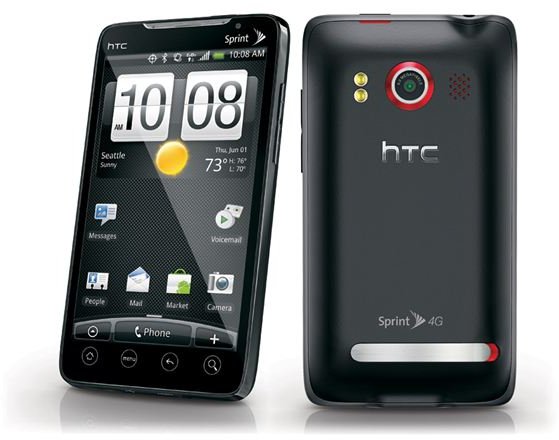 The dual camera on the HTC EVO 4G allows you to take excellent photographs and record video at 720p. The camera has a resolution of 8 megapixels for excellent quality photos. There is also a front facing 1.3 megapixel camera for video calls. You can even edit your photos on the screen immediately after taking them.
HTC EVO Hotspot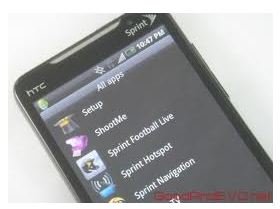 The hotspot capability allows the user to connect up to eight devices to the web using the HTC EVO 4G. The HTC EVO 4G allows computers, Bluetooth devices, other mobile devices and laptops to connect to the internet using its services in less than two minutes. The HTC EVO can effectively be used as a router and may eventually eliminate the need for other routers in the home.
HDMI
HDMI capability allows the HTC EVO 4G to plug right in to your computer or your television. Watch movies from your device and see the picture on your television or computer. Watch videos recorded from your device and project them on to your large screen television via your HDMI port.
HTC EVO Apps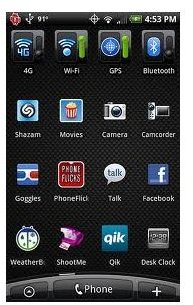 HTC EVO applications further enhance the potential usage of the device by making simple tasks even simpler. Some of these applications include HTC Footprints, Google Goggles, HTC Friend Stream and Qik. Once you have used these applications, you will wonder how you ever used a smartphone without them.
1. HTC Footprints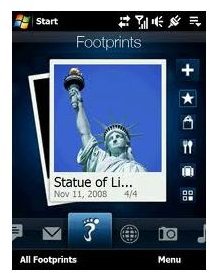 This Footprints application allows you to literally make a postcard or a scrapbook entry on the spot. Whenever you see a fantastic site that you want to remember for keepsakes, simply take a picture of whatever you want to remember (landmark, building, historical items, etc.). Once the picture is taken, the application allows you to take notes and even make a voice recording to capture the moment. The application also remembers exactly where the photo was taken. This is handy if you are visiting an area and want to go back later, the HTC EVO 4G will help you find the exact location where the postcard was made.
2. Google Goggles
Google Goggles is very user-friendly and efficient application. This application allows you to take a photo of any object and Google will immediately search the Internet and find out what it is for you. Google also returns information about the picture and, if it is a business, it will return contact information about the business. Google also returns other search results related to the photo. This feature works, not only on photos of abstract objects and buildings, but also on building words, signs, logos, art, landmarks, books and more. Another great feature about the Goggles is that it can also translate between different languages.
3. HTC Friend Stream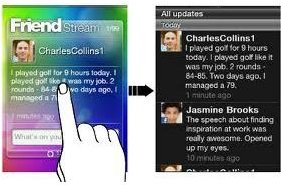 The HTC Friend Stream allows you to merge multiple social networks into one application. This application allows you to update pictures, information and comments from social networks like Facebook and Twitter from this one interface at one time. You can see all updates that you subscribe to including Facebook, Twiter, Myspace or other social networks all on one screen. You can select one person and add them to your Friend Stream and you can view all of their updates from all the social networks on one screen in real-time. You can also update all of your social networks from one screen with this same application.
4. Qik Video Chat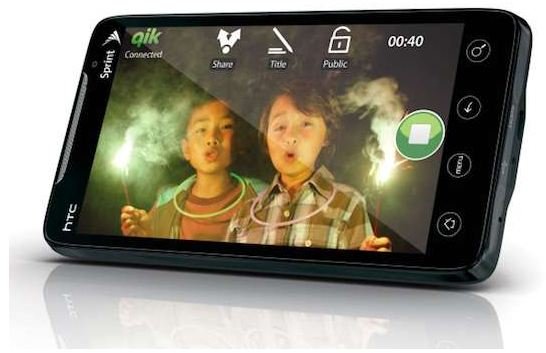 Qik Video Chat allows you to interactively communicate via voice and video at the same time. This real time communication is like no other in that it allows sessions between phone and phone or phone and computer. This live video streaming allows you to stay connected to your family or friends no matter where you are. You can initiate a chat session with another person that has the Qik application installed on their device. Once they accept your chat request, you can talk to each other face to face.
This post is part of the series: HTC EVO
Learn about the new HTC EVO and how to take advantage of all the benefits the EVO has to offer.