HTC Hero Guide -- Great Apps for your HTC Hero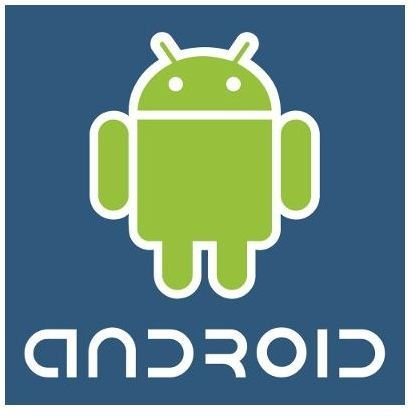 Lots of Apps
There is a seemingly endless number of applications that you can find for your phone on the Android Market. But some in particular really stand out to make your phone function in ways that will make your life significantly easier. Here are a few that will change the way you live:
Productivity Apps
Astrid – Will allow you to make simple to-do lists on your phone.
Pure Calendar – If you don't like the widget provided to you by HTC you can try the Pure Calendar Widget which allows for a highly customizable calendar with integration with Astrid.
Sleep Now! and Gentle Alarm – These are the most incredible alarm clocks you will ever see. You actually have to buy them but they are well worth the few dollars they cost. Gentle Alarm allows you to create highly customized alarms that can utilize music on your phone and have features that allow you to control how the music fades in, snooze durations, and even a pre-alarm that can help you wake up a little easier. Sleep Now! is an app by the same maker that allows you to set up naps with a relaxation period, sleep period, and wake-up period using the provided sounds (like rain, rowboat, white noise) or your own.
Phone Management Apps
GPS on/off – This one allows you to place a simple button on a homescreen to quickly turn your GPS on and off. This is important if you want to be able to save power.
Wi-Fi on/off – A button like the GPS one that lets you quickly turn Wi-FI on and off. Again, helps save power.
Astro File Manager – Will let you browse through your folders and move them around. However, you'll only really need this if you are an advanced user
Shopping and Location Apps
Compass – Nothing will help you get oriented better than being able to pull up a little compass on your phone.
ShopSavvy – This is an incredible app that will let you scan items in any store and then provide you with price comparisons and reviews. Check out our ShopSavvy for Android review.
Google Maps – This comes on your phone so you don't really need to download it. A lot of people don't realize that you can do a lot with Google Maps. First off, you can see where you are at and which direction you are going (it will show you as a blue dot with an arrow pointing in the direction). Then you can search for things and it will show where they are on the map. You can select these and look up numbers, information, hours, and see reviews. Then you can find directions by selecting "Get directions". There are other apps that do this sort of thing as well but Google Maps works well in a minimalist way.
Barcode Scanner – This utilizes a similar technology to ShopSavvy, except that it recognizes all kinds of barcodes, including special ones that will take you to websites or apps. If you ever see a square-looking barcode, this is what you use to scan it.
Layar – This is an augmented reality app. It uses your camera and phone orientation to allow you to scan around you for places of interest. Literally, you hold your phone up in a direction and it will show you what is in that direction.
Jog Tracker – If you like to go running you should definitely try this. It will not only tell you how long and far you ran but give you stats and show your route on a map. Works incredibly well.
Conclusion
Of course there are many other Android apps that you can use to get more out of your phone. Increasingly most major online services have an app to go along with their website. For example Pandora has a great app that will allow you to easily access your playlists. Feel free to play around with different apps just keep in mind that if the phone starts to slow down then you probably installed something too heavy for the Hero's hardware. However, the number of apps installed is only limited by the space on your internal memory. So feel free to try out different apps and learn to make the most of your amazing phone!
This post is part of the series: Guide to Getting the Most out of the HTC Hero
Just get your new HTC Hero? It is an amazing phone but can be a bit overwhelming at first. Here is a guide to getting your phone optimized so that it will become an incredibly powerful tool to improve your life.