How to Install, Connect and Use your HTC Sync Download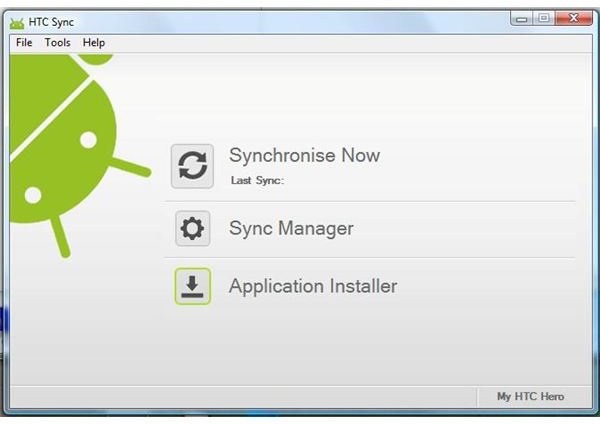 What HTC Sync can do for you and why you need it.
HTC Sync is software that allows you to synchronise your HTC phone with your PC. It will synchronise your Outlook (or Outlook Express) contacts and calendar so that you will always have your contact details and calendar schedule on your phone when you need them.
If you wish to perform a ROM upgrade or wish to safeguard the data on your phone, HTC Sync allows you to back up your contact and calendar information to your PC so you can restore it at a later date if required.
HTC Sync also allows you to install 3rd party applications onto your phone that you may have downloaded from the internet.
Downloading, installing, connecting and using HTC Sync
The HTC website provides excellent support and gives detailed and clear instructions on how to download, install, connect and use HTC Sync with your HTC phone on your PC.
Here are the steps you need:
Go to the HTC support page and select your phone from the dropdown list. HTC Sync globally supports the HTC Magic, HTC Hero, HTC Tattoo, HTC Legend and HTC Desire smartphones.
Once HTC Sync is running (you can tell by the little grey icon in your system tray). Connect your phone to your PC using the USB cable supplied with your phone.

If you are having problems please go to the Using HTC Sync page which provides detailed information on how to setup

and use all the features of the program.

Pull down the Notifications area in your phone and tap HTC Sync.
Your PC and your phone will take a moment to talk to each other and once connected the icon in your system tray will turn green. By double clicking on the icon you can then setup the synchronisation options as specified on the HTC support pages.
Using HTC Sync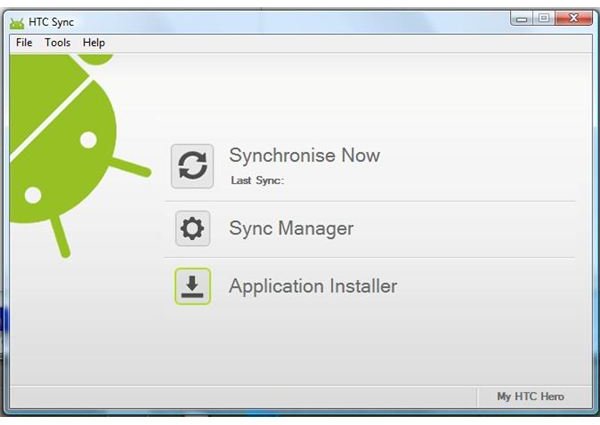 Now that you are running and connected, you can use HTC Sync to:
Synchronise your Outlook contact and calendar data to and from your HTC phone.
Access the Sync Manager which allows you to configure what to sync and when to sync it. You can change the Settings at any time. You may also use the Repair function to recover previously saved and synchronised data.
Run the Application Installer and then select any previously downloaded 3rd party Android applications to install them onto your phone.
Check for updates to HTC Sync on the HTC Support website.
HTC are continually improving and updating HTC Sync as they enhance and update their range of phones.
I'm impressed with this solid and easy to use utility and I'm confident HTC will continue to support their users.