Five GREAT Applications for the HTC Touch Pro2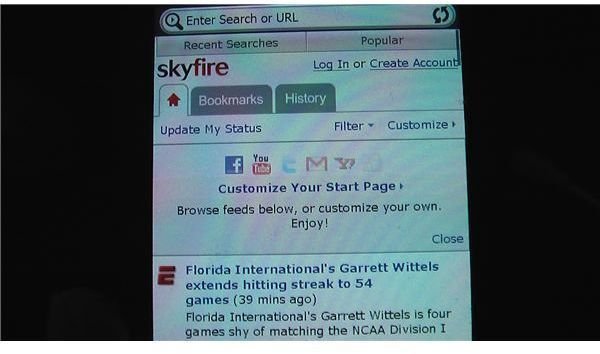 Windows Mobile - Why Art Thou So Complex
Unfortunately, while Windows Mobile is one of the top operating systems in the smartphone market, it is also probably the most complex one. There's often an answer to the plethora of tasks you want to accomplish with a Windows Mobile app, but that app is no easy task to acquire! The Windows Mobile Marketplace tried to solve this, but it has such a small fraction of the actual apps available it's pointless to pursue it!
So the solution? Well, you can do a lot of searching, but this time, we did the work below. And we choose five applications to take advantage of that 3G data. These apps range from browsing, to music, and even messaging.
Read on and find out which apps you must have in your Touch Pro 2's Arsenal, and they are all WVGA compatible!
Browsing Simplified - Skyfire
You may remember from my Browser Wars article that I mentioned Skyfire and its importance to anyone who has a Windows Mobile
device. Websites today almost always contain Flash, or some high end scripting function that Opera, or Pocket IE cannot handle. This is where Skyfire comes in. It emulates being a "desktop" browser to the website and sends us back fully vibrant websites that have their Flash embedded. At times it can get jittery and often be slow, but with some of the most complex websites and content management systems, Skyfire will stand strong and get you through the day. In a typical day, I almost always use Skyfire, as it's essential when you want to watch videos on YouTube.
Now if you are wondering where to get Skyfire, you can pick it up here at the Skyfire website, and install it to your phone by visiting and downloading a cab or going to https://get.skyfire.com from your browser. Stay tuned as well, as Skyfire 2.0 should be coming soon to a WinMo (or WinPho7) near you!
All in One Messaging with Palringo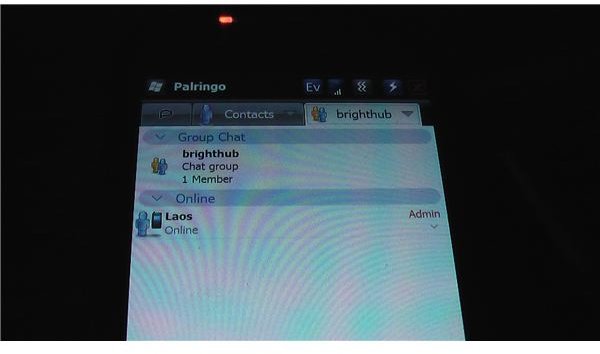 Nobody wants to run a billion, trillion apps on their phone, and suck down all that precious RAM and processor power. Sure I want to be on AIM, MSN, and Facebook all at once via my mobile phone, but now I have to choose. Not anymore! Palringo will do all that and more!
Palringo is an all-in-one messenger for PCs and mobile phones everywhere. Unlike MSN which comes with the Touch Pro 2, Palringo can handle that and more. In total, AIM, MSN, Facebook, Google Talk, and ICQ are but a few of the compatible messaging services
Even better is the included support for text, voice, and picture messages to members of Palringo or your Palringo "groups" which are essentially private chatrooms for you and your friends. Never leave home without Palringo!
Skype - Free Calling, and unlike Android, Available for all carriers!
Skype has made it to mobile phones! Sorta…
Unless you own a Verizon Wireless Blackberry or Android phone, you cannot use Skype and take advantage of its chatting and free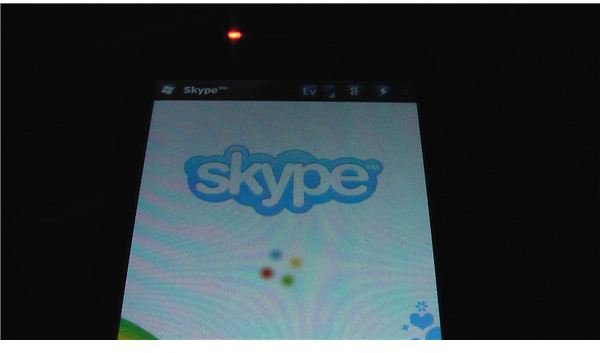 calling through your 3G network. Even worse, you can't use that Skype Unlimited account for 3 bucks a month and make unlimited calls through 3G AND Wi-Fi!
Turns out Windows Mobile is an exclusion from this list! While Android users suffer, Skype has been available on Windows Mobile for some time now, and that INCLUDES with support for calling through Wi-Fi, take that Verizon! Any HTC Touch Pro 2, or for that matter, any Windows Mobile phone can use Skype. Why wait when you can take advantage and save yourself some minutes?
NOTE: Though Skype has removed support for Windows Mobile, their software will still work, and even though they won't offer the download, we found a lovely mirror here. Run this on your PC to get going!
Get your News on the Go with the Associated Press
BREAKING NEWS! PEOPLE ON THE GO ARE LESS LIKELY TO KNOW ABOUT THE DAILY HAPPENINGS OF THE WORLD!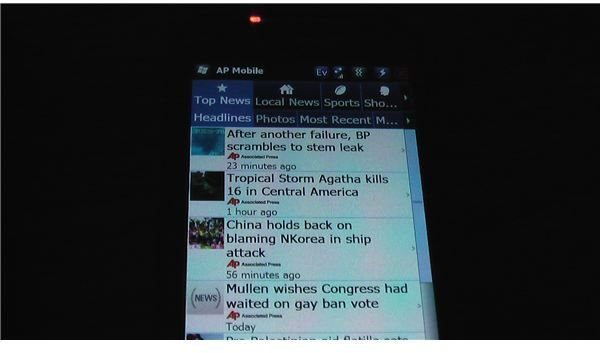 Don't have the time to stay glued to that TV all night, waiting for the results on the divorce with Jon and Kate? Don't worry, AP Mobile Has got you covered!
AP Mobile is a wonderful little application that pulls directly from the Associated Press RSS Feed, and using your local ZIP code, will give you local news, or just what's going on around the world. It's the AP, so the news is often on the hour and about the latest happenings, even catered to your specific tastes. CNN can't do that, no matter how many Anderson Cooper clones they create!
Unlike a typical RSS feed, it's often much faster on the latest news and much more reliable as a source of news than others out there, why wait!
For more information about AP Mobile, Click Here
To download Windows Marketplace and search for AP Mobile, Click Here.
Soothing Tunes with Pandora, or Groovefish
Last but not least, we need to wind down our 3G abuse with some easy listening.
That is, if you like easy listening.
Everybody knows Pandora, but do they know the Music Genome? The Music Genome is a big word for something that listens to what we like,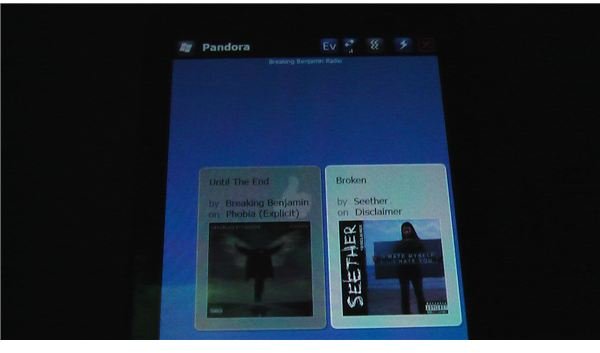 and finds similar songs! So it chooses the music for us… (Only a matter of time before Skynet is upon us, might as well enjoy the better elevator music!)
The Music Genome is a very complex series of algorithms that neither of us will ever understand, so for now we might as well enjoy the music and download Pandora.
EDIT: A User kindly notified me that the link does not work, so i reposted a .CAB that should be compatible for you guys, thank you for your consideration. Click HERE to download a working .cab of Pandora for your phone.
We hope you enjoyed our tips on these five great HTC Touch Pro 2 apps, be sure to stay tuned for more great games, apps and more for Windows Mobile, Android, and other mobile devices!
Meanwhile, have you considered installing Android on your Touch Pro 2?