How to Flash that Touch Pro!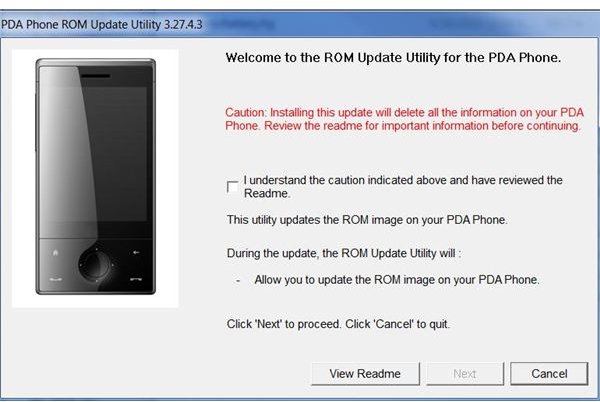 What is 'Flashing' or 'Unlocking?' And What Can it Do?
Just like the karate movies, one cannot master the art of 'Flash-Fu' without knowing it. Or in other words, it's good to know what you're doing before you actually start doing something that can possibly brick your phone.
Flashing, or Unlocking the Hard SPL of your device allows you to install unsigned ROMS (operating systems made for pocket or other electronic devices) onto the phone and be able to do more then you could before. A phone that has had its Hard SPL made available to change operating systems allows you to experiment with a plethora of different ROMs from different people. It also means you are not limited by software features and problems plagued by the ROM given by your carrier, and can run any unsigned code or software you wish to.
Several things should be known though:
First off, this is risky work! Improperly flashing your device WILL Brick it, leaving it unusable. Second, this will VOID your warranty. So long as you run an unofficial ROM, your phone cannot be replaced under any warranties. Lastly, this will perhaps change certain features of your phone. Each ROM is its own flavor, using different features and software. As a result, use a ROM that suits you, but every ROM will require some getting used to!
Unlocking your phone may cause it to hard reset, meaning it will lose all its internal storage and memory that is not kept in a storage card.
Okay, let's unlock that phone for flashing!
How to Unlock HTC Touch Pro for Free
(MAKE SURE YOU OWN A CDMA DEVICE BEFORE UNLOCKING AND OR FLASHING. CDMA Carriers include Verizon Wireless, Sprint, Telus, Bell, etc)
Thanks go out to PPCGeeks and Cmonex of the site for providing the tools necessary to Hard SPL out phones. Best go there if you have any questions in the future!
First of all, make sure you have an account at PPCGeeks to download all necessary files and have your CDMA device ready to flash. Your PC must also have Compact Framework to work. If you want to flash Verizon, download this ZIP, if you want to download Sprint or any other CDMA carrier, download this ZIP. Once downloaded, unzip the proper unlocker, and you'll get a bunch of files. For
Verizon, a specific unlocker, locker and manual SSPL file are given. For the others, you just get the unlocker. However, you can download the Sprint/Other CDMA Relocker Here, and the Sprint/Other CDMA Manual SSPL Here.
Once you have the file, double click and run it, you should come to the Hard SPL Installation procedure. NOW is the time to plug in your phone and ensure it works properly and Activesync or Windows Mobile Device Center are in working condition. Read the instructions, check the box 'I Understand The Caution Indicated Above and Have Read The Readme' Do as it says and click next.
Continuing the HTC Touch Pro Unlock
Once you have clicked next it will bring you a series of instructions. They tell you to plug in your phone, establish a connection, and ensure your computer knows your Touch Pro is plugged in. Clicking Next will confirm this, if it doesn't see your Touch Pro, it won't confirm and will not let you continue.
If it does work, you'll see the 'Update" button appear. Click it and begin updating your phone. If you don't get to this point BUT your phone is indeed connected, run the manual SSPL file from before by transferring it to the phone and running it locally on the phone. This will turn the screen there into position necessary for a Hard SPL to be installed.
Once completed, your phone will be ready and you are now unlocked!
Now What?
You may be wondering… I just went through all that, now what?
Well now the fun begins!
The HSPL completely unlocks the phone. With it, you can install ROMs from places such as MightyROM, or even radios that may improve your signal quality. Like before, this WILL have risks, but more importantly it will erase EVERYTHING from your phone, so be careful! This however means the gloves are off and that you are not clung to a specific ROM, radio or other feature of the phone. Though done at one's own risk, tethering has been reported as being possible with a flashed phone, not requiring extra fees incurred by the wireless carrier.
Some things to keep in mind however when using your phone: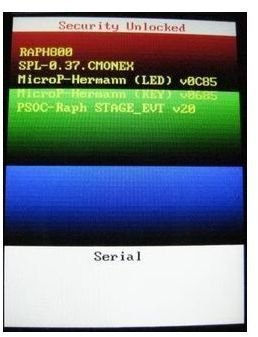 ROMs you flash need to be flashed using EXACTLY the same method, except you need to enter HSPL (Bootloader) mode first. You can enter bootloader mode by merely holding the power button and volume down button, while using your stylus to soft reset the phone, or first power down the device and press the button combination. If you see the tri-color screen on the right, you are ready to flash,
In the event you need to get back home and return your device without violating the warranty. You must take your phone and flash your ORIGINAL ROM from your carrier (The TP forums have those ROMs) and then relock your device with the relocker file above. Please remember there is always a risk they will detect this and you will not be able to get warranty repairs.
See the TP CDMA Upgrade forum for any questions left unanswered.
Good Luck, and Happy Flashing!