HTC Hero & HTC Legend: Design & User interface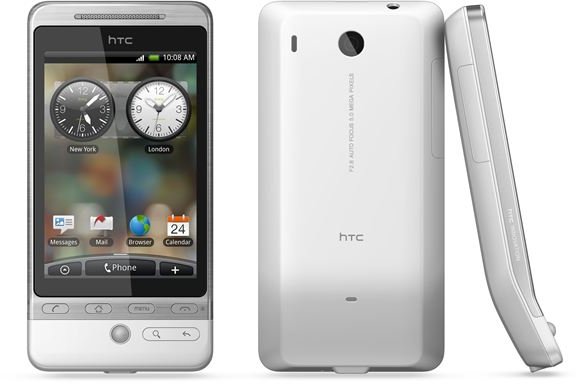 Introduction to the HTC Hero & HTC Legend
In life, many people are referred to as Heroes or as Legends; which would you prefer the people call you? Both the HTC Legend and the HTC Hero are legitimate namesakes and they make HTC and their users proud. The Legend is hailed as one of the best Android based smartphones yet and the Hero, well, its name says it all. Let's look at both and compare them spec to spec and feature to feature and see which comes out on top; will it be the Hero or the Legend? Considering they are both Android phones, it is sure to be a great contest, if not a close one.
Design, Look & Feel (4 out of 5)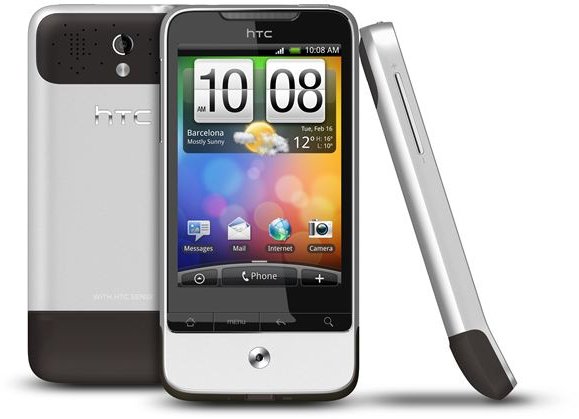 Both the Hero's and the Legend's dimensions are just about the same as any HTC smartphone. The Hero comes in at 4.41 inches long (tall) by 2.21 inches wide and 0.57 inches deep and is slightly smaller, but thicker than the Legend, which comes in at 4.41 inches long (tall) by 2.22 inches wide by 0.45 inches thick. They weigh a mere 4.76 ounces and 4.44 ounces respectively, making them some of the lightest HTC smartphones yet. Since a smaller phone in the hand is easier to use for some, many say the Hero is the better phone, but because the Legend is thinner, other people find this is easier to manage, making this round a tie in terms of size and due to personal preference.
As for the displays, the Hero sports a 3.2-inch TFT LCD touchscreen with a HGVA resolution of 320 pixels by 480 pixels. The Legend sports the same size screen with the same resolution, but instead the Legend has an AMOLED touchscreen and it also offers "pinch-to-zoom," whereas the Hero does not. Any AMOLED screen is an overall better choice because it uses less power and has its own lighting using the pixels themselves. An LCD screen uses a backlight that tends to look "washed out" or have a bleached effect when in use in sunlight. Because of the backlight, LCD screens also tend to use up more battery power as well. Score one for Legend.
The Hero is a full touchscreen, meaning it does not have a physical keyboard, only virtual. The Hero also has the trademark lip on the bottom of the phone, which is purely HTC style. In addition, the four buttons below the screen as well as the trackball are solid in their placement, much like most HTC phones. As for the Legend, it is again a full touchscreen with no physical keyboard. However, while the Legend still has the trademark lip on the bottom, it is not as curved as other phones are and its buttons are no longer on the lip, they are now part of the screen itself.
User interface: Android OS & Sense UI for All (4 out of 5)
Both the Hero and the Legend use Android's OS as well as HTC's Sense UI. The Hero was the first HTC phone to use Sense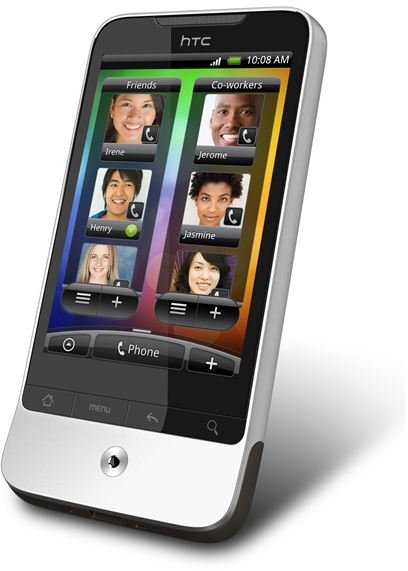 UI. However, they did use different versions of Android OS until recently. HTC released the Hero with Android's Cupcake 1.5 and the Legend with Android Éclair 2.1, but since May 19 2010, when Sprint released a "Maintenance Release" stating that the Hero now has access to Android 2.1, both smartphones have equal operating systems. This upgrade for Hero's OS includes an upgrade and enhancements to the Sense UI as well.
As for Sense UI, both the Hero and the Legend utilize seven separate screens in one, however with Hero, you have to navigate through using different icons and widgets and the Legend gives users a new Leap feature that allows them to see all of the home screens at one time; a feature that comes with Android 2.1. This means those who have upgraded their Heroes to 2.1 may see the Leap feature as well. Legend features the "Friend Stream" meaning users can now use Facebook, Twitter (through Peep by clicking a tweet) and Flickr right from the home screen.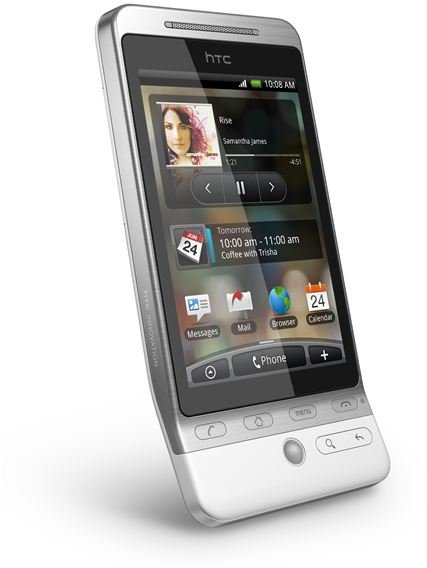 The Hero is the first HTC Android phone to feature Adobe's Flash programming, however it does not fare well when playing games or watching videos. Flash usage is heavy on the web, so do not expect to have the ability to surf as you would on a PC, as the only time it really works well is with YouTube and even then, it is still too slow to be of use. The Legend seems to have done a better job with Flash; however, it is still too slow to be of any use because web surfing and page load times are quite dreadful. This is an even match between the Legend and the Hero, so long as you update your Hero to the new Android 2.1. However if you choose not to, then the Legend is the real winner here.
HTC Legend vs HTC Hero: Features (4 out of 5)
Because the HTC Legend was released in Europe, it runs on HSPA/WCDMA band at 900/2100 MHz and GSM band at 850/900/1800/1900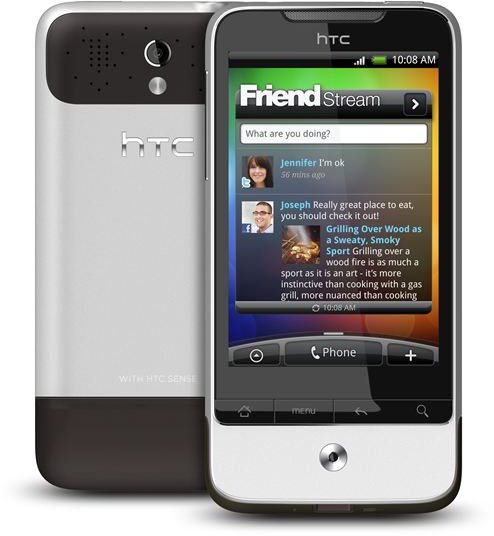 MHz. In Asia it runs on the HSPA/WCDMA networks at 900/2100 MHz and the GSM network at 850/900/1800/1900 MHz; unfortunately, the Legend is not banded for use in the USA, but it would be nice to see it sometime. The Hero, on the other hand is a US smartphone and runs on the HSPA/WCDMA networks at 900/2100 MHz and Quad-band GSM/GPRS/EDGE networks at 850/900/1800/1900 MHz.
The HTC Hero also has Bluetooth 2.0 EDR with A2DP for using wireless stereo headsets and is compatible with Wi-Fi standard IEEE 802.11 b/g, just as most are. The Legend sports compatibility with Wi-Fi standard 802.11b/g as well and supports a better Bluetooth 2.1 with EDR as well as A2PD as well as FTP and OPP file transfer and other profiles.
What is special about the Hero is that it uses the HTC ExtUSB port, meaning it has a USB 2.0 port and an audio jack in one as well as an audio jack separately. The Legend also has USB ports, but not Hero's ExtUSB; just a USB 2.0 port with a separate audio headset jack, standard 3.5mm. The Legend certainly wins out this one, however a USB/audio jack in one is nice to have, it just depends on personal preference.
The Hero's audio capabilities include playback for: MP3, AAC(AAC, AAC+, AAC-LC), AMR-NB, WAV, MIDI and Windows Media® Audio 9 with no recording. The Hero's Video capabilities include support for MPEG-4, H.263, H.264 and Windows Media® Video 9 with video recording at a resolution of 352 x 288 and frame rate of 15 frames per second, which makes video playback dicey. The Legend supports audio playback for .AAC, .AMR, .OGG, .M4A, .MID, .MP3, .WAV and .WMA formats as well as .AMR for recording. As for video, Legend supports 3GP, .3G2, .MP4, .WMV for playback and recording, format compatibility with 3gp, making playback of the recording again very dicey with low frames rates and a lot of jumpy video. In either case, do not bother with the video recording; it is not worth the time.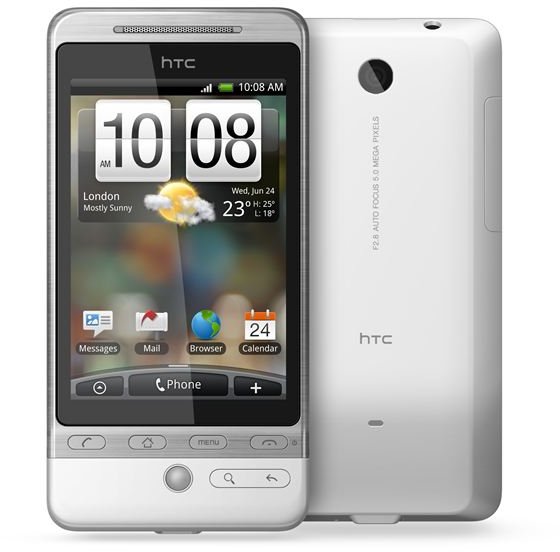 The cameras, however, are a different story altogether. The Hero sports a 5.0 megapixel camera that comes with autofocus, but no flash or editing. The Legend comes with a 5 megapixel camera as well, but it also has autofocus, a flash, widescreen capture support and Geotagging support as well. The Legend is the clear winner here. As for extras, the Hero includes support for scenes, which allows a user to switch between completely different desktop types, for example, one for travel, one for work and one for play. There are six scene settings altogether, where the user can change the wallpaper, widgets and more. The email and messaging features include support for home screen widgets, including some for photos, email messaging, Twitter, YouTube and more.
The Legend, on the other hand has much more feature rich support, offering applications for viewing photos and video, an FM radio, GPS and of course, the Friend stream, which melds the Facebook, Twitter and more all into one screen; separate widgets are also available for these as well. The Legend also offers automatic back up of some information, which the Hero does not. The Legend is the overall winner when it comes to features; however, they are about the same in other areas.
Performance & Battery Life (4 out of 5)
Both the Hero and the Legend use Qualcomm processors. The Hero, uses the Qualcomm MSM7200A at 528 MHz and the Legend uses the Qualcomm MSM7227 at 600MHz, making the boot times for both drastically different. The Hero comes in at about 40 seconds and the Legend only half that, at most.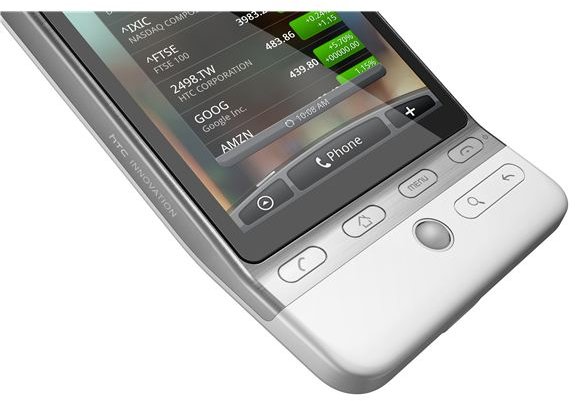 As for the power behind these smartphones, the Legend offers a choice of either a Rechargeable Lithium-ion polymer battery or a Lithium-ion battery; both of which are 1300 mAh and hold up to 440 minutes on WCDMA with standby time at 560 hours and up to 490 minutes talk and time on GSM with standby at 440 hours. The Hero offers a Lithium-ion 1350 mAh battery that holds up to 420 minutes of talk time on WCDMA with standby at 770 hours and up to 470 minutes of talk time on GSM with standby at 440 hours. Surprisingly, the Hero has this one.
Call clarity is amazingly good with the Hero and the reception is excellent as well. The Hero vibrates when a call is connected letting the user know the call has gone through. If the Hero's call clarity is good, the Legend's is that much better, and both have great speakerphones in terms of reception and loudness.
The overall vote for this section goes to the Hero, for the longer battery life.
The Verdict: Who Wins? (4 out of 5)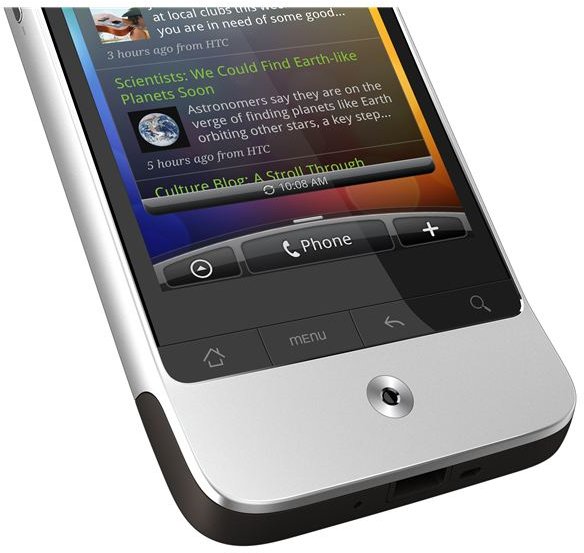 This is a purely personal judgment, in terms of which phone is better in our HTC Legend vs HTC Hero comparison and it depends on where you live. However, personally, I prefer the Legend which gets the four stars. The Hero gets three and a half, because it has the Android upgrade. The Legend has better social network integration and the updated Android OS is already in place and I can see no reason to purchase a phone that needs an upgrade when there are newer ones available.
Professionally speaking, the Hero does win on a few points, such as its USB/audio in one port and its battery life, although the Legend is much better made; its call quality is better and it has many more inbuilt features available as well as better connectivity options. Overall, the better Android OS phone is the Legend, without trouble; however, if you live anywhere in the US, it's not for you because it is only sold in Europe. Go with the Hero instead. The HTC Legend can be picked up for about $600 at Amazon.com and the HTC Hero can be had for about half that at $330 from Google Products.
References & Resources
HTC Legend
HTC: Hero
HTC Photos Used with permission from HTC Product Media Photos for the Press.