HTC HD3 Preview: Speculation, Rumors and Leaked Specs Abound: UI and Design Preview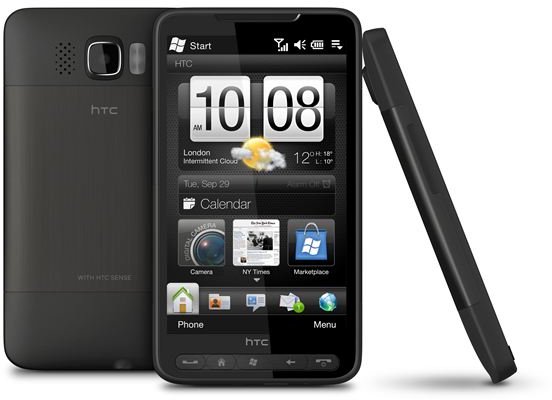 HD3 is Only Speculation : Apparently Worth the Wait
Apparently, HTC has a new upcoming smartphone, the HD3, which is already making waves in a world where the HTC HD2 is probably one of the best HTC smartphones that both reviewers and HTC fans alike have gotten their hands on. The HTC HD3 has some rather large shoes to fill and, while there are some specs to talk about, there is no price quoted as of yet and not even an official announcement by HTC, save for the very first "leak" on a Chinese website, PC Review.com and the follow up English version on MobileMentalism.com.
There is much speculation over what the HD3 will bring, let alone whether it is real or not. Keep that in mind with this preview, most of the specifications are exactly that - just rumors and speculation. However, they are nicely crafted rumors and speculations. Without any further ado, let us look at a preview of what HTC might have in store for us in the coming months and the possible tech specs that have been "confirmed," according to the leaked information.
Speculative Design (4 out of 5)
The HTC HD3 will apparently have a smaller overall size than the HD2, with dimensions measuring 4.53 inches long by 2.56 inches wide by .39 inches thick. Although just looking at the leaked photo of the HD3 and considering the size of the HD2, the two are not all that different. With the squared off corners, a smaller size will come in handy when making calls or holding it in the hand when sending messages and even the slightest difference could feel better.
The HD3 will sport a slightly larger AMOLED display with a size of 4.5 inches diagonal and a resolution of 1280 pixels by 800 pixels. The HD2 used a 4.3-inch WVGA display and had a much lower resolution at 480 pixels by 800 pixels, which is a huge difference. Considering the HD2's multi-touch display, odds are this one will be as well. As for its weight, again, there is only speculation with the HD3; nevertheless, considering the HD2 weighed a mere 0.346 lbs. with battery and all, the HD3 is probably not going to weigh too much more than that and possibly even less considering the HD3's smaller size.
User Interface (4 out of 5)
All that needs saying is, "Windows Phone series 7, meet HTC's Sense UI." HD3, according to leaked specs, will sport the newest edition of Microsoft's OS for smartphones, the Windows Phone series 7, and the HD2 will be the first to use it. While the HD2 uses Windows Mobile 6.5, it is not upgradeable to Windows 7, leaving users in the dark concerning the Phone series 7 advancements.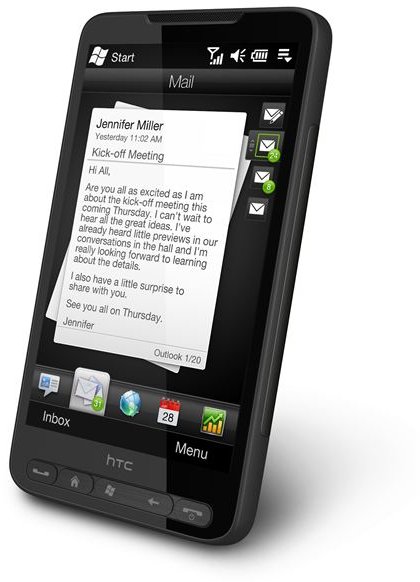 This new version of the Windows OS will mesh nicely with HTC's Sense UI, although there is no word on whether the HD3 will use it or not. Speculation and common sense says it will, considering the HD2 uses the Sense UI and was the first HTC Windows Mobile phone to do so. HTC Windows Mobile based phones always used HTC's TouchFLO 3D in the past and Sense UI was reserved for Android OS only.
If the HD3 does integrate the Windows Phone series 7 then it will probably use a capacitive touchscreen too, as it makes more sense (no pun intended). The HD2 is built for user experience and ease of use, so one would assume that the HD3 would only get better, not worse. This would mean that again, pinch-to-zoom and haptic capabilities would be in order for the HTC HD3 just like its predecessor.
Overall, I think this phone would be better equipped should it use the brand new Android OS, version 2.2, however Microsoft has made some nice improvements to the Windows Mobile OS, so it might not be all that bad. Nevertheless, this is an HTC smartphone and their Sense UI certainly knows how to do damage control where needed.
Reported Features (3 out of 5)
According to the leaked specifications for the HTC HD3, features were one thing not mentioned in depth, although there are a few basics known, which is why this section receives a 3 star rating; a proper rating cannot be given on something that no one knows about just yet. This means there is mostly speculation as to what the HD3 will have going for it.
The HD3 will include video playback at 1080p and HD video recording at 720p, both of which are the "going rate" for video these days. In addition, leaked specs claim the HD3 will have room for an HDMI output as well. There is no word yet on audio at all, except that there is a 3.5 mmm headphone jack available, or on what video formats HD3 will support. However going by the HD2's capabilities, the likely scenario will be that HD3 can handle no less than the following video formats:
wmv, .asf, .mp4, .3gp, .3g2, .m4v and .avi
And no less than the following for audio formats:
aac, .amr, .m4a, .mid, .mp3, .mp4, .qcp, .wav, .wma
Again, things can only get better, right? As for the camera, while the HD2 sports a 5-megapixel, the HTC HD3 will reportedly sport an 8-megapixel camera with dual LED flash. Again, if the HD2 Is any indication for what the HD3 will bring us, the camera will also have a widescreen capture capability and digital zoom. However, auto focus and in built photo editing would have been nice, but there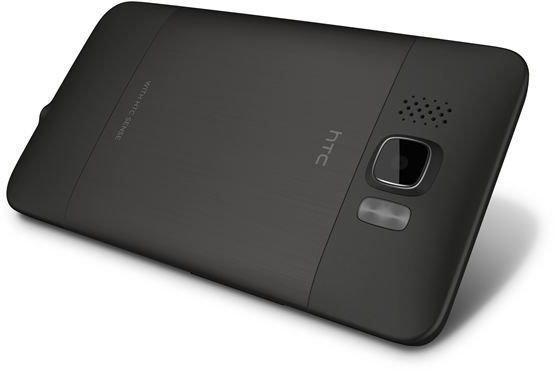 is still hope yet, as these are early preview (leaked) specs.
As for its wireless capabilities, it will of course use Bluetooth and have Wi-Fi (802.11 b/g) capabilities as well as 3G capabilities. If the HD3 is like its predecessor, it will support GPS and AGPS as well as the GSM band at the 850/900/1800/1900 MHz frequencies and WCDMA/HSPA at the 1700 MHz (AWS) / 2100 MHz frequencies. It is also believed by some that the HD3 will sport 4G capabilities as well. I think HTC just might include 4G as an option, especially considering the Evo release; but then again, this is just speculation on my part.
As for the email and messaging, it is only speculation but HD3 should at least have the same basic features as HD2 including One Exchange and POP/IMAP capabilities. However, with the addition of Windows series 7 phone OS with Sense UI atop the HD3, I believe all its features, such as email, messaging, chat and others will be upgraded to make their use easier, especially since HTC's Sense UI is designed for such a purpose.
Performance Speculations (3 out of 5)
There is no telling how the HD3 will rate in performance in any department, nevertheless, the reported 1.5 GHz Snapdragon processor by Qualcomm is sure to allow some of the fastest web surfing ever experienced. The HD3 is certainly going to need this blazing fast processor since it will run Windows and no matter if it is installed on a smartphone or PC, Windows is a definite CPU hog. This is also where the HD2 faltered a bit, as the HD2 lags a bit when going through messages, allowing a user to accidentally touch on something they had no intention of opening.
With a display as large as the one the HD3 will have, it is usually safe to assume that the battery is almost non-existent when it comes to charge time. However, if the HD2 is any indication, the HD3 will live up to HTC fans' expectations and out perform most other models in talk time and standby. The HD3 will reportedly use an 1800 mAh Lithium-ion battery, which is much more powerful than the HD2's 1230 mAh. Although there is no confirmation on how long the HD3 battery will last, the HD2 allows users to talk for up to 380 minutes with 490 hours of standby using the GSM setting.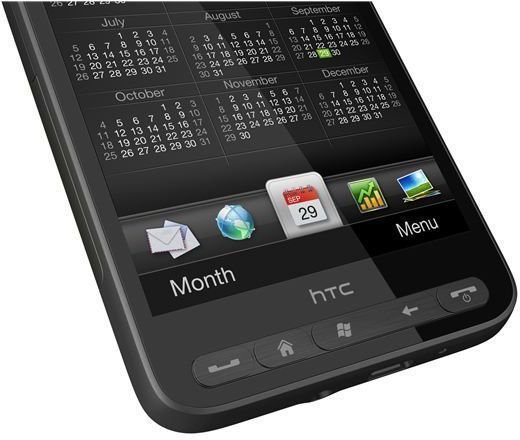 This means that the HD3 will have at least the same power usage, or maybe more considering the HD3 screen is larger so it will undoubtedly use more power. In addition, like all smartphones where 3G is possible and in this case, maybe even 4G, usage and talk times will vary considerably and until the HD3 is released, there is no telling what is to come.
The Verdict (4 out of 5)
Overall, if the HD3 finally comes to see the light of day, it will probably be one of the best performing smartphones ever released to the market; or at least one of the best Windows Mobile, AKA Phone series, smartphones, anyway. However, because we just do not know what is to come, a five star rating is not warranted just yet.
Considering the HD2's awesome features and great performance, even considering it uses Windows Mobile 6.5; HTC has something going with the HD3. If the rumors are true and HTC does release this HD3 with the reported specs, it will certainly outshine its predecessor, HD2 and with good reason. HTC's Sense UI is probably one of the greatest innovations to hit operating systems in the recent past.
The fact that HTC obviously has the technology and the ability take Windows Mobile, in any form and turn it into an extraordinarily performing smartphone is nothing short of a miracle, especially considering the bad press Microsoft receives because of Mobile 6.5 and its lack of features and performance value. HTC has a winner here, all they need now is the official announcement of its development, a release date and a price tag; it might even outdo the HTC Droid Incredible.
References & Resources
HTC: HTC HD2 Technical Specifications
Mobile Mentalism: Leaked pics & Specs of HTC HD3: One Word: Stunning
Original Leak Source: PCOnline (Chinese Language)
Photos: HTC Press Room Product Photos of HTC HD2 Used with permission from HTC.com