HTC Hero Review Part 1: Introduction, Design, User Interface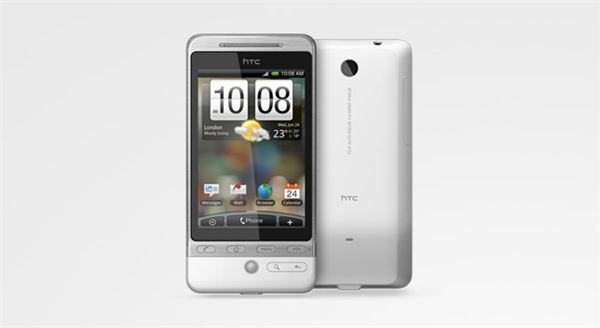 Introduction
The HTC Hero 'smartphone' is marketed as a phone that allows you to stay connected with people in as many different ways as possible: with web browsing, SMS, MMS, email, Facebook, Twitter, YouTube and Google integration built in. It also works as a telephone.
It is the first HTC phone to feature the HTC Sense user interface, which HTC claim allows unparalleled customisation to make the phone 'yours'. This interface is built upon the open source Android operating system, which is fast becoming a serious challenger to Apple's iPhone in terms of ease of use and functionality.
Currently the HTC Hero supports Android V1.6 with an upgrade to Android V2.1 coming in the very near future (May 2010).
The HTC Hero has won many awards since it's release: T3 Gadget and Phone of the Year, The Stuff Awards Winner, Mobile Consumer Awards phone of the Year 2009.
This HTC Hero Review will reveal whether I think that the device lives up to the awards and praise it has gathered.
Design (4 out of 5)
The HTC Hero's dimensions are 112 x 56.2 x 14.35 mm ( 4.41 x 2.21 x 0.57 inches), and it weighs in with its battery at 135 grams. It is solid without seeming unwieldy or too large or heavy.
The HTC Hero features a 3.2-inch TFT-LCD touch-sensitive screen with 320x480 HVGA resolution. It is clear and detects ambient light to brighten and soften the image so that it is nearly always readable, even in direct sunlight.
It comes in two colours: white and black. The back of the phone is a matt non-shiny material which gives you confidence when holding it that it will not slip out of your grip. I find it easy and comfortable to manipulate the hardware buttons on the casing while using the touchscreen and track ball. Use one or all three it is up to you, whatever is closest and easiest for the task at hand.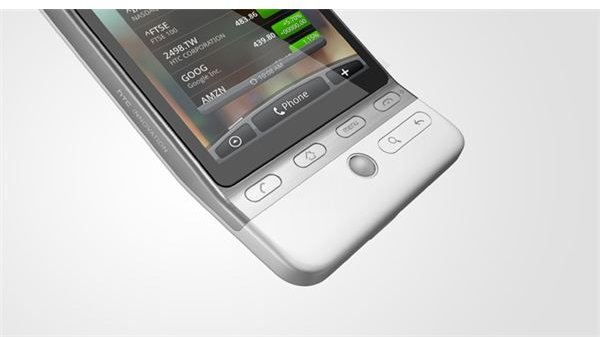 The HTC Hero is one of the few HTC phones to feature the 'chin': the small bend at the mouthpiece end of the phone to bring the microphone closer. Not everyone likes the 'chin' and certainly the newer HTC phones like the HTC Desire or the Nexus One don't have it. With the 'chin' you have to be careful when you put the Hero in your pocket, but with all phones of this size I don't think putting it in your pocket is a very good idea. I like the 'chin', it gives the phone a little more individuality and with the size of my hands it helps me to grip and manipulate the phone when in use, particularly when using the small trackball found in the centre of the 'chin'.
User Interface (5 out of 5)
HTC Sense is HTC's user interface built on top of the Android OS and is a joy to use. It is easy to swap Scenes (think 'theme') and change it to suit your mood. There are seven 'pages' that you can scroll between with a flick of the finger to the left and right and all your icon widgets and apps can be put in full view. If you have too many to fit you can even add folders to fine tune your organisation and ease of use. I have each 'page' dedicated to a certain activity. On the middle screen I have my email, MMS and browser apps, along with calendar, clock and alarm. My games are on a page by themselves, my music on another.
Accessing configuration and system menus is a question of a couple of button presses and a bit of scrolling and everything seems well thought out and organised in a consistent and understandable way.
HTC Sense is one of the best things about this phone. I can't imagine the Hero without the Sense.
Features (5 out of 5)
Here's a taste of some of the main features of the HTC Hero:
Processor: Qualcomm® MSM7200A™, 528 MHz
Operating System: Android
Memory: 512MB ROM, 288MB RAM
Network:

HSPA/WCDMA: 900/2100 MHz, Up to 2 Mbps up-link and 7.2 Mbps down-link speeds
Network: Quad-band GSM/GPRS/EDGE: 850/900/1800/1900 MHz

GPS
5.0 megapixel color camera with auto focus
Connectivity:
Supported Audio: MP3, AAC(AAC, AAC+, AAC-LC), AMR-NB, WAV, MIDI and Windows Media® Audio 9
Supported Video: MPEG-4, H.263, H.264 and Windows Media® Video 9
microSD™ memory card (SD 2.0 compatible)
G-sensor, Digital Compass
One of the best things about this phone, and Android phones in general, is the integration with Google apps. If you use Google Mail, or Calendar you can't go wrong. It is the best implementation of Google Mail on a phone that I have seen and makes reading, writing and sending email simple and intuitive. Just what you want.
Of course, being a phone based on the Android OS, the HTC Hero has on phone access to the Android Market. Download any type of app you can think of. It still has a way to go to catch up to the iPhone AppStore but it is growing fast. My favourite app at the moment is an ebook reader where you can download classic books for free. Great for that boring bus ride.
Performance (4 out of 5)
The telephony part of the HTC Hero works well and I have yet to experience cut-outs or disconnections. I have had a strange echo on a couple of calls but only when on the bus.
The Hero can take quite a while to boot from off, but when booted performance is good. The software seems to be stable and robust. HTC released a firmware and HTC Sense update that improved performance and response time considerably and since then I've never felt the screens should just hurry up and scroll.
The best thing about having an Android based phone is its ability to run multiple tasks at the same time. You can run an app, back out, run another app, then when you come back to the previous app it usually starts immediately as it was already running in the background.
Be aware though that you should spend some time housekeeping your tasks, and killing off the ones that are still hanging around that you are not using but which are using up valuable phone resources. Download a Task Killer app from the Android Market and watch those resources get reclaimed.
The tech specs for the HTC Hero give between 420 and 470 minutes of talk time and between 440 and 750 hours of standby time (depending on network and usage). I've found, even with Wi-Fi switched on almost continuously that I get up to a week of phone use when I am using email, text and the odd phone call before I have to recharge. That is cut drastically if I start using the phone to listen to music.
Verdict (4 out of 5)
If you are looking for an introduction to an HTC device running HTC Sense and the Android operating system then you can't go wrong with the Hero. The clarity and size of the touch LCD screen, the fast and easy to use Sense interface, and the wealth of connections to the internet and social media, mean that the Hero has everything you need to keep in touch.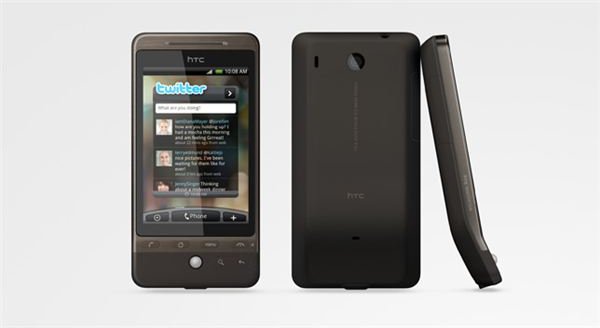 The HTC Hero is the first smartphone I have used and was exactly what I was looking for: a phone with a large screen and a decent resolution, a phone that integrated well with Google, a phone that allowed me to browse, listen to music and develop software for it, a phone with a GPS capability, and a phone that was a direct and worthy alternative to the iPhone.
As I mentioned earlier the HTC Hero is being upgraded. Both its version of HTC Sense and Android OS will be updated soon (if not as I type) and I will be upgrading as soon as it becomes available in the UK.
The awards this phone has received are, I think, deserved.