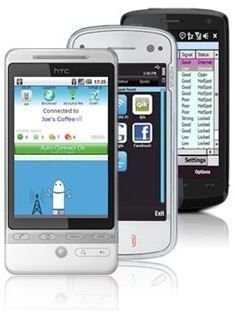 3 Most Useful Apps for Droid Eris
HTC and Verizon's Droid Eris has made a splash as Droid's little cousin and everyone wants to know what the best Droid Eris apps are. The answer depends on what you want to do with your Eris. Some people might think a gaming app is better than a productivity app. Others might think the exact opposite. Instead of choosing one category in particular, let us look at the top three apps that have the most potential as the most useful Droid Eris apps available.
WeFi's Wi-Fi Hotspot Finder
WeFi's Wi-Fi finder for Eris is not just any Wi-Fi finder; it has over 59.5 million WeFi hotspots to which anyone using the app has access. This certainly comes in quite handy for finding those hotspots you just knew were around here somewhere… This app uses crowdsourcing to produce an Eris intuitive map of all hotspots in the immediate area and it highlights which are available and have the strongest signal. This includes all of WeFi's available access points in the area as well. The Eris connects instantly because the app runs in the background, so you no longer have to play the hit or miss game with finding a signal strong enough. The WeFi app is free to download and available for any computer or Android smartphone from the WeFi website.
ZXing's Barcode and QR Code Scanner
Another very useful app, the Barcode scanner from ZXing (pronounced as Zebra Crossing), is definitely one of the best money saving apps of all time. This app, available for all Droid Eris phones, does many things when it scans barcodes. It gives you details of the product, finds where it is available, shows relevant reviews and provides other prices that are available elsewhere. This barcode scanner also works for the QR Codes, as well as on Google Search pages, which you can access by going to Google Search then clicking on "Shopping." The application is free and available from ZXing and the Android Marketplace.
The Square: Credit Card Payment System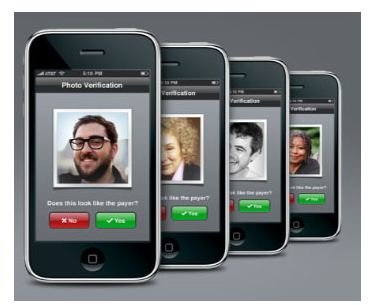 One of the best apps for Android is a business/productivity/trust application called The Square from Square Inc. This application takes credit card payments from anyone and it works by adding a dongle to the phone that fits into the headphone jack. The dongle is just large enough to allow a card to slide through it. After signing up for a Square account, agreeing to the Terms of Service, downloading the app and adding the dongle, you can accept payment from anyone, so long as they use Visa, MasterCard or American Express and sign for the payment, just as with any credit card transaction.
There are no fees at all. This means no set up fees, no monthly fees, no monthly minimum or transaction minimum, no contracts or merchant account needed and no cost for the dongle. The only payment required is a percentage of each transaction; 2.75 percent plus 15 cents per card swipe and 3.5 percent plus 15 cents for a card not present with the transaction. After the transaction is completed, both parties receive a receipt for the payment through a mobile message or an email. This app is brand new and only works with Eris' that have been updated to the newest Android OS, version 2.1, which recently became available from Verizon and HTC. If you do not have this update yet, it is manually installable until the automatic download is available.
More Droid Eris Apps
There are many more apps available for the HTC Droid Eris and while they might be a bit more fun to download and use, they are simply not all as useful as these three are. If you are looking to save time and money, these apps will make the perfect addition to your Droid Eris.