HTC Thunderbolt Tricks and Tricks: Better Interface, Battery Life, and More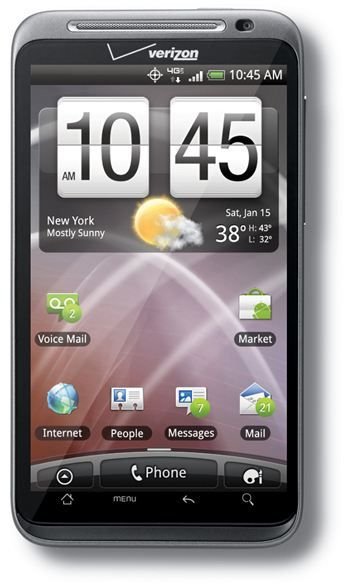 Maximizing the Display
The HTC Thunderbolt has a large 4.3" display, making it among the beefiest phones in the world. Like most large Android phones, it comes with a display resolution of 480x800, which is impressive for a mobile device, although it is already starting to look old-fashioned as the next generation of phones start prepare to hit the market.
By default, the Thunderbolt comes with HTC Sense, the company's custom user interface for Android. Sense is well known thanks to its signature homescreen clock, which is absolutely massive, particularly on a device with a display resolution as high as this. However, in my opinion, Sense wastes a lot of screen real estate. The clock is much larger than the display resolution requires. The same goes for other interface elements, like icons and the launcher dock.
My recommendation is to download and install a third-party launcher, like Launcher Pro. This will replace much of the interface and provide you with the opportunity to display more icons on the homescreen and more icons on the dock. You'll also be able to resize widgets, which means you can make maximum use of the display resolution available to you.
Packing more information to a display by reducing widget and icon size not only provides a better interface, but also one that's less complex. With more information on each screen, you'll need fewer. By default, the Thunderbolt is configured with seven screens that users can scroll through – that's overkill. It's quite possible to use three or four once you've downloaded a third-party launcher and learned to use it.
Improving Battery Life
Battery is the Thunderbolt's biggest weakness. The 1400mAh battery would be fine in most devices, and it's not small, but when matched against the phone's bright display and fast hardware the battery drains quickly. Constant Wi-Fi use can drain the battery within three hours when connected to Verizon's 4G LTE network.
There are ways to conserve battery power, however. The first and foremost is to reduce the display brightness. By default, the Thunderbolt uses an Automatic Brightness setting, but it's rather aggressive, and often sets brightness higher than is needed to use the phone. Downloading a toggle widget like those available with Beautiful Widgets will allow you to change the brightness so that it's as dim as possible. When indoors, a setting of 25% is plenty bright, and will save battery.
Turning off 4G is another way to increase longevity. While this will reduce the phone's network speeds, it will also substantially improve life, sometimes by many hours. This can be done by downloading an app like LTEOnOff. Using Wi-Fi when possible is also useful. The Wi-Fi radio uses much less power than those dedicated to 3G/4G, and can stretch battery by a couple of additional hours.
Enjoying Multimedia
The large display on a phone like the HTC Thunderbolt makes it an excellent way to consume media while on the movie. Music, podcasts and movies can be easily downloaded and viewed while riding the bus or traveling by plane. Despite the battery, the Thunderbolt can last five or six hours while displaying video - more if the video is not streaming and display brightness can be kept low.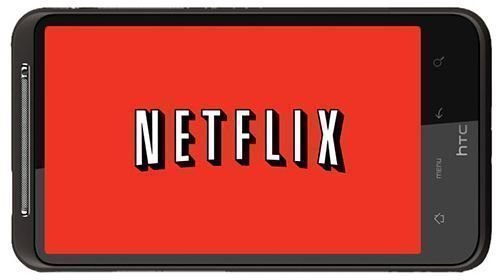 One must-have app for all mobile video enthusiasts is Netflix, which is now available on the Thunderbolt. Using this app you can enjoy all the content that is available via Netflix online, including both television shows and movies. You'll have to pay for the Netflix service, but the app itself is free.
If audio is more your speed, a great multimedia manager will be needed. One of my favorites is Winamp, which is available for free on the Android app store. Another option is Audiomanager. You can also enjoy online radio using services like Spotify and Pandora.
Another important form of audio you may want on your Thunderbolt is the podcast. Winamp and other multimedia managers can handle podcasts fine, but downloading them and keeping track of them can be a pain. An alternative is a podcast manager like BeyondPod, which tracks podcasts via RSS feeds. The podcasts you subscribe to are cataloged and can be downloaded directly to your Thunderbolt, then played in the podcast manager itself.
Conclusion
The HTC Thunderbolt is a great phone right out of the box, but not perfect. By using some tricks and tips like revamping the interface with a custom launcher, improving battery life, and stretching the phone's multimedia capabilities, it's possible to turn the Thunderbolt into a real champion. The endless parade of latest-and-greatest devices won't stop for years, but for now, the Thunderbolt is Verizon's best phone.
References
Image courtesy of HTC.com.