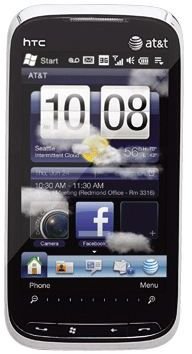 Since the HTC Tilt 2 comes with Windows 6.5, the Windows Marketplace is preloaded onto the phone allowing the ability to download apps from the phone itself without having to log onto a computer to download them. Simply open the Windows Mobile Marketplace on your phone and search for any app to download to your phone.
Facebook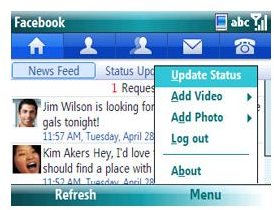 Facebook is a must-have app to download to your HTC Tilt, especially if you want to be aware of what's going on with your friends. Not sure what Facebook is? You must be living under a rock! With the ability to update statuses, view friend's updates, post to a friend's wall and more; this app is one of the ultimate social networking apps (next to Twitter) you can have. Click the download link for Facebook for the Tilt 2.
Fake Call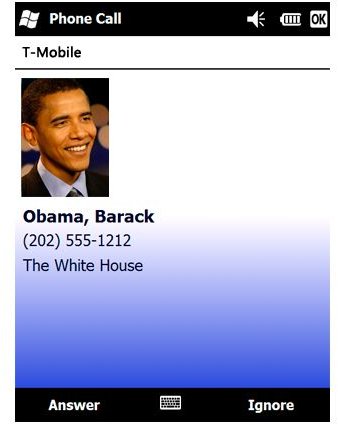 Ever in a pickle and need to get out of a sticky situation, and fast? Then download this app to your phone! On a bad blind date, your friend set you up with? Need a good excuse to leave work early? The Fake Call app offers the ability to call yourself as if someone else is calling you. You can schedule a call in advance or on demand and even pre-record a voice to make it seem as if someone really is on the other end of the line. With a realistic user interface that is customizable, Fake Call is the ultimate lifesaver app. Search for "Fake Call" in the Windows Marketplace on the Tilt 2.
Home Screen Customizer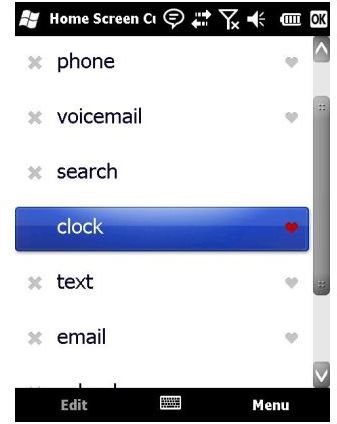 Out of the many HTC Tilt 2 apps, the Home Screen Customizer is a must-have! With the ability to customize the panels on your phone by adding or removing them, you can quickly gain access to your favorite and most frequently used apps. This app also allows other developers to integrate panels into the home screen for your convenience. Press and hold the panel you would like to change and rearrange it to your liking. Search for "Home Screen Customizer" on your Tilt 2 in the Windows Marketplace.
Lookout Mobile Security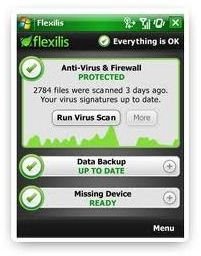 Just as a PC needs virus protection software, your Tilt 2 does also and may be vulnerable without it. With the thousands of apps that you can download to your device, it is impossible to be able to trust them all. Lookout Mobile Security offers the ultimate security for your phone that protects it against malware and viruses. The app also offers back-up capabilities and a GPS locater to help find your phone if it is ever lost or stolen. Click the download link for Lookout Mobile Security.
MagiCall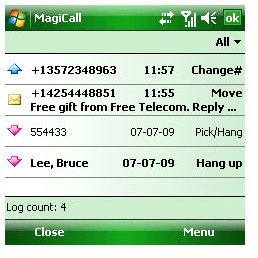 Block unwanted calls with this application and filter out people you don't want to talk to with MagiCall. Before purchase, you have the ability to try it for 10 days and purchase it for $25.95 once the trial is over. There is also a 30-day money back guarantee if you aren't happy with the app, but rest assured, you will be. Key features include the ability to filter text messages and phone calls without interruption. So if you're sick of that certain someone calling and texting, or non-stop calling from 800 numbers, click the download link for MagiCall!
moTweets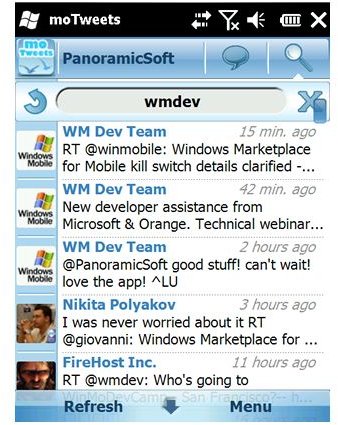 moTweets by Panoramic is the best Twitter app out of the HTC Tilt 2 apps available. Update your status, upload photos and post your location in a matter of moments with moTweets. Key features include the ability to retweet, follow, unfollow friends, send direct messages, manage multiple Twitter accounts and so much more. Click the download link for moTweets!
Personal Assistant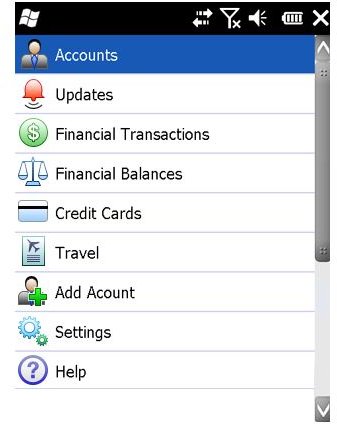 Personal Assistant is the ultimate personal assistant app out of the HTC Tilt 2 apps available. With the ability to keep track of personal spending, control credit card accounts and bank account status, it allows you to view everything in one place. From monitoring your finances to tracking cell phone minutes, this app is a must-have for every Tilt 2 user. Don't want to be late for your flight out of town? View real-time flight updates right from the app itself. Search for "Personal Assistant" in the Windows Marketplace on the Tilt 2 to download your very own personal assistant to your phone.
Opera Mini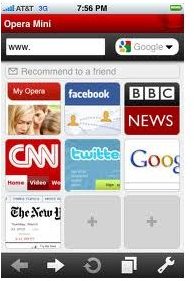 Download the user-friendly search engine, Opera to your phone for a more refined search experience. The benefits? It only uses about a tenth of the bandwidth in comparison to what other browsers use, which means, a huge saving on your data plan because it compresses web pages by 90% and offers faster web surfing. Click the download link to install Opera Mini onto your Tilt 2.
Shazam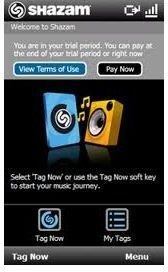 Have you ever heard a tune on the radio and wanted to know who the artist was but just couldn't figure it out? Shazam helps with that! Once Shazam is downloaded to your phone, open the app and hold it up to the speakers to determine who's playing on the radio. Once Shazam has determined that information, you will have the ability to preview the song, purchase the song and send it to friend or family member via SMS or email. Click the download link for Shazam now!
WeatherBug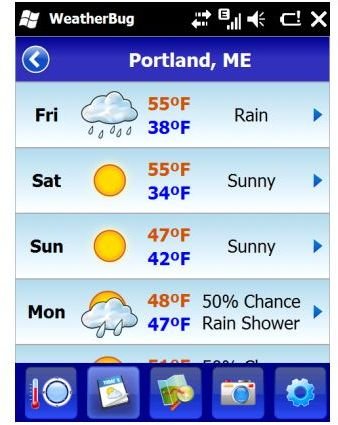 Having the WeatherBug app downloaded to your Tilt 2 can make all the difference between being caught in a rain storm and having an umbrella handy to keep dry. With this free app, you get hourly, daily and weekly forecasts to keep informed of the weather regardless of location. So, whether traveling abroad or staying local for the weekend, the built in GPS feature will determine the weather for you based on location. Search for "WeatherBug" in the Windows Marketplace on your Tilt 2 device to download it to your phone.
References