HTC Evo 4G vs BlackBerry Comparison: Which Would You Choose?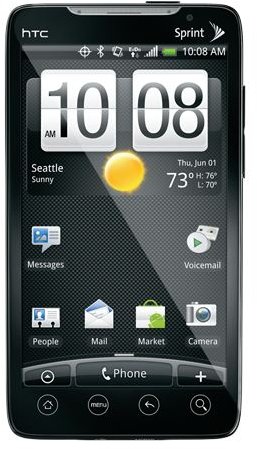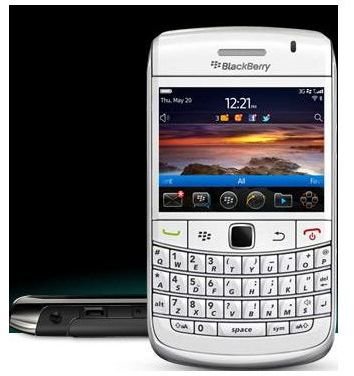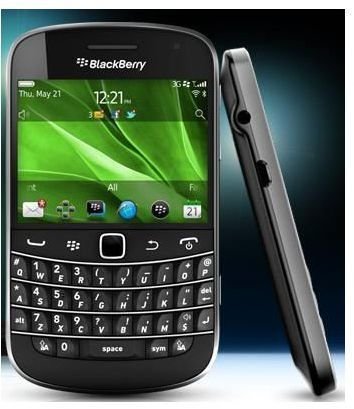 Companies are constantly developing and releasing new phones as time passes, constantly trying to gain the advantage over other phone manufacturers. The HTC Evo 4G and the BlackBerry Bold 9650, in particular, are two closely competitive phones.
Below you will see some of the similarities and differences between the two brands. You will also see mentions of other BlackBerry Models, especially the highly anticipated Bold 9900 because it is the newest BlackBerry Bold by RIM and it has a lot of upgrades.
Design and Form Factor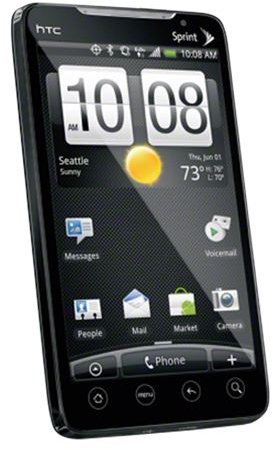 BlackBerry fans are more than accepting of the design of the Bold 9650 and the new Bold 9900. They have the traditional RIM form factor seen in older versions before. The Bold is a sportier model which looks very high-end and is made of high quality materials. It feels very sturdy and has a textured battery cover to boot. The keyboard is great with spacious and contoured buttons and a stylized QWERTY keyboard. The improvement seen in the new BlackBerry Bold is its new optical pad which many users are very fond of versus the clunky and troublesome trackball. The optical pad eliminates dust which promotes wear and tear and is more responsive than previous models.
The HTC Evo 4G is larger than most Bold models but slimmer. Its large and spacious display appeals to users who prefer a touch-screen based smartphone. It is rather heavy, but is jam packed with special features and applications that come in very useful in day to day life. On the face of the phone are a few basic buttons but most interaction is done via the touch screen. The Bold 9900, however, will also have a touch screen and is said to be the thinnest BlackBerry to date.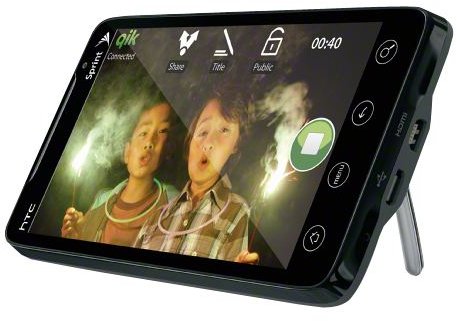 The touch screen of the HTC Evo 4G measures 4.3 inches and features an LCD screen with an 800 x 480 pixel resolution. The Bold features a 2.4 inch display with a TFT LCD screen and a 480 x 360 pixel resolution. In this light, the HTC Evo takes the reigns as the leader in terms of screen quality and size, but that is only against the 9650, the Bold 9900 will have a 2.6 inch touch screen with a relatively high resolution of 480 x 640 pixels, impressive for its size.
User Interface and Operating System
The HTC Evo 4G is powered by the Android 2.1 operating system and the Sense user interface. Along with a 1GHz Snapdragon processor, 512 MB RAM and 1 GB of ROM, this phone is both powerful and fast. It also ships with an 8 GB microSD card and can be expanded to 32 GB. The Evo is well known for being able to run heavy weight widgets and the fact that it carries up to seven home screens is something to note.
The BlackBerry Bold 9650 runs on the BlackBerry operating system by RIM which features Bluetooth, metadata support, synchronization and auto-word correction and completion. The Bold 9650 is backed by 512 MB of RAM which is much faster than the previous Bold 9700. However, the latest Bold 9900 has 768 MB of RAM and will ship with 8 GB of onboard memory (it also has a microSD card slot so you can increase it by another 32 GB) and uses BlackBerry 7 OS, so sorry HTC, BlackBerry wins this round. The new BlackBerry operating system will run faster and have the ability to run multiple apps at once.
Features and Functionality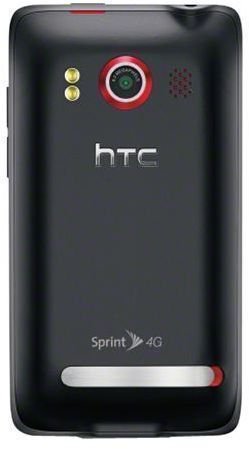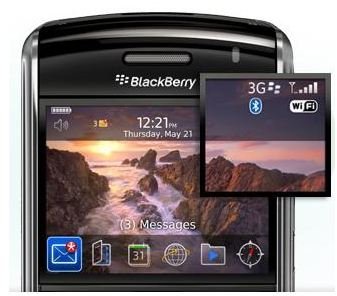 The HTC Evo and Blackberry Bold 9650 have several similar features. They both have a camera with flash, GPS, audio jack and video capture options. However, when it comes to features the HTC Evo takes the lead.
The Evo 4G features an accelerometer, FM radio, front facing camera, HDMI output, Wi-Fi hotspot capabilities and a touch screen. In addition, the HTC Evo 4G features an 8 megapixel camera while the BlackBerry Bold 9650 features only 3.2 megapixels.
Performance and Price
The Blackberry Bold is powered by a 1400 mAh Li-Ion battery which lasts for up to 5 hours of talk time. However, the Evo 4G operates on a 1500 Li-Ion battery which lasts for up to 6 hours of talk time.
The Bold 9650 is sold for US $199.99 which is after a $100 MIR and with a 2-year contract. Its full retail price checks in at $450.00. The HTC Evo 4G also costs $199.99 after a rebate and with a 2-year contract. Sprint does add an additional $10 per month as a 'Premium Data add-on'.
Verdict
I will not take a side in this comparison because I am a biased party. But you can make your own decision based on the information given above. The recent HTC phones, especially the EVO and the HTC Thunderbolt grab my attention, but I have always been a fan of BlackBerry phones so I would be torn between the two. Furthermore, the new Bold 9900 is probably the best BlackBerry to date in certain areas and I currently have a Curve. In essence, if I was to trade up to a new phone, I may still go with a BlackBerry.
The BlackBerry Bold 9650 is lighter and smaller and may last longer on standby than the HTC Evo due to its lighter weight apps. However, the HTC Evo offers a larger display, faster performance, better camera, more apps, more memory and is thinner. Some people may prefer the physical keyboard of the BlackBerry versus the sensitive touch screen of the HTC. Some may even prefer a lighter, although bulkier phone (BlackBerry) over one that is thinner but heavier (HTC Evo 4G). Choices may change when the 9900 arrives.
The BlackBerry Bold appeals to many business type individuals who look for function and battery life over looks while the HTC Evo is a visually stunning phone with a myriad of apps and uses. When it comes down to it, both phones are worthy competitors and will appeal to different needs and personalities.
References