The Best HTC Sensation Apps - Showing off the Hardware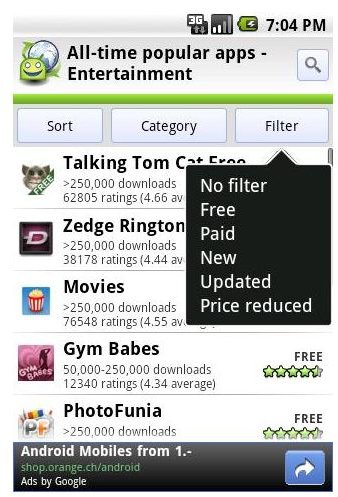 AppBrain App Market
The Android Market is the default destination for Android apps. It works well enough, but it's not without room for improvement, particularly when it comes to sorting through and filtering out apps.
Enter AppBrain. This alternative marketplace actually uses the same app database as the Android Market and sends you to the default market when it comes time to actually download and install an app. However, AppBrain has a significantly more comprehensive list of sorting and filtering options, and it also has a recommendation feature that suggests apps that you might like based on the apps that you've already installed and enjoyed.
There's nothing about AppBrain that is going to push your new Sensation to the limit, but this makes it easier to find and download apps that will.
Samurai II: Vengeance THD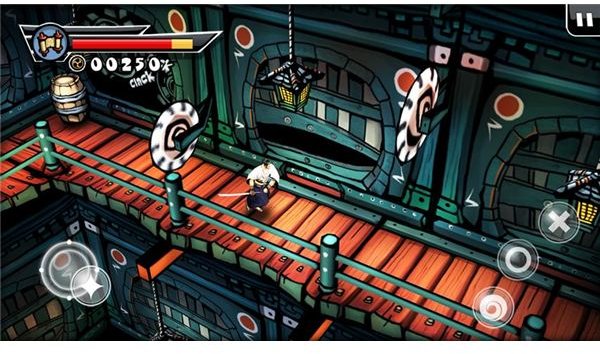 Gaming has long been one of the best ways to stress new hardware. The complex 3D graphics required to render a beautiful game are only the tip of the iceberg. Other features, like artificial intelligence and physics, require substanial processing power as well.
It's not a surprise, then, that Android games are among the best ways to enjoy the full hardware might of your new HTC Sensation. One of the best titles for this purpose is Samurai II: Vengeance THD. This is a fighter title that is fast-paced and takes aesthetic cues from animation. One particulary apt comparison is the old Cartoon Network series Samurai Jack, which featured a style that made heavy use of many bright, solid colors. The game also brings up memories of the Gamecube title Viewtiful Joe, an often overlooked classic.
Samuari II: Vengeance THD is said to be only for Nvidia Tegra, but that's not true. The hardware in the Sensation is on par with any Nvidia Tegra 2 phone or tablet, so you'll have no problem enjoying the full glory of the game's graphics. The game is currently available for about $5 USD.
Regina 3D Launcher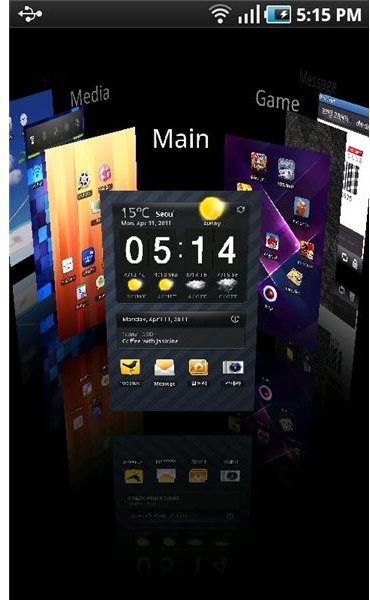 The Sensation comes with Sense, HTC's custom Android launcher. Sense is arguably the best of the custom launchers, but it's not everyone's cup of tea. That's why there are multiple launchers available on the Android Market that dramatically change the appearance of your Android phone's user interface. Some popular options are Launcher Pro and ADW Launcher.
However, a powerful device like the Sensation can flex its muscles with a 3D launcher which makes use of the graphics capabilities to provide a smooth, interactive, beautiful interface. One great, free option is Regina 3D Launcher.
Regina divides your phone's interface into a number of "workspaces" which are similar to the homescreens found in other launchers. These workspaces can be browsed with a 3D interface, however, which means you can see all the workspaces at once without resorting to excessively miniaturized versions of each. Another nifty feature is the hidden workspaces, which can be only accessed if certain conditions are met.
As said, Regina is free, and it looks cool. Even if you decide not to use it as a permanent replacement for Sense, it's a neat app to show your friends.
Dolphin Browser HD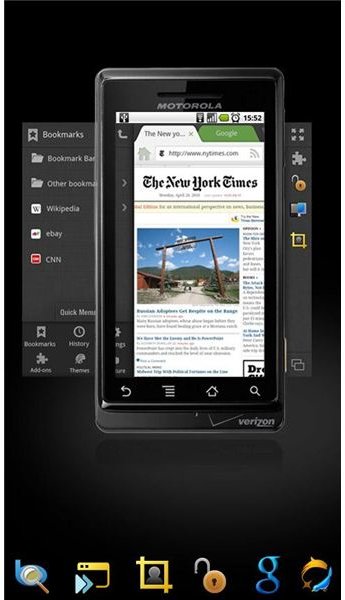 Android phones come with a default web browser that works well enough, but there are a number of features that could be improved, particularly overall speed and the browser's tab features.
These defencies have created room for alternative Android browsers to thrive, and there's certainly no shortage of them available. Both Firefox and Opera have a presence on Android, as do a wide variety of smaller developers that are working on their own custom solutions. One of these custom options is Dolphin Browser HD, and it has received a lot of attention.
Speed is one advantage touted by Dolphin HD, although to be honest, I wasn't able to tell much difference between it and other browsers. On a fast device like the Sensation, you won't have trouble with most browsers. The main reason to download Dolphin HD is instead the interface, which roughly emulates that of Google Chrome for the PC or Mac. It's not a clone, but it does take the better features of Chrome - like the clean interface design and easy tab management - and ports them to Android. It's a superb choice for anyone displeased by the default browser.
Google Earth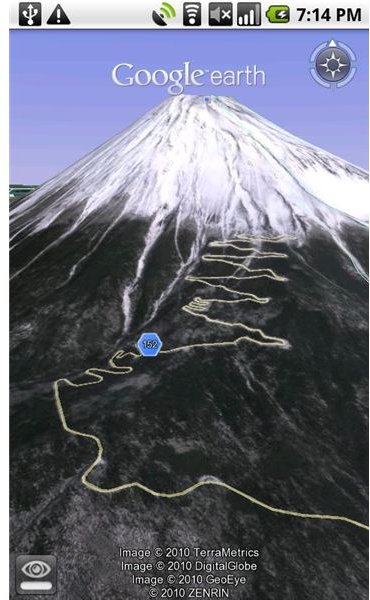 Although it's no longer the amazing cutting-edge technology it used to be, Google Earth still deserves a mention as one of the best HTC Sensation apps and it still requires beefy hardware to run smoothly.
If you're looking to simply find your way around a city, Google Maps is more your speed. The Google Earth app, like the software for the PC, is more useful for exploring the real world - virtually. The app has full support for Earth's 3D capabilities, which means that topography like mountains and hills will appear as they truly exist.
Of course, you can still use this app for navigation if you'd like, so feel free. The Sensation certainly has the chops to support it, and it will be more impressive than the plain 2D graphics used by Maps.
References