Five Must-Have Free Apps for the HTC Wildfire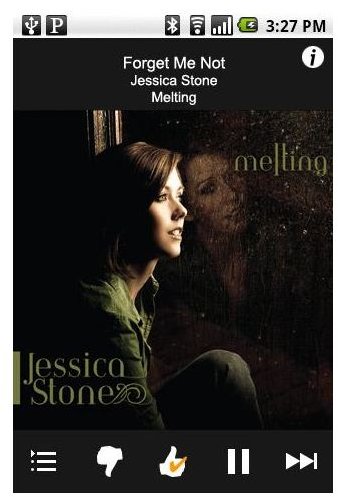 Pandora
Pandora is a must have application for all music lovers! Whether you're waiting for your appointment in the dentist's office or riding to work on your bike, listening to your favorite songs seem to make the time go by faster. Pandora is tailor-made to play only your song selections by genre. Once it's downloaded, enter the name of your favorite musician or song and Pandora will create a station just for you. If you dislike a song choice, simply click the thumbs down sign and another song will play immediately. Click here to download Pandora now to stream music totally free on your HTC Wildfire!
Ringtone Maker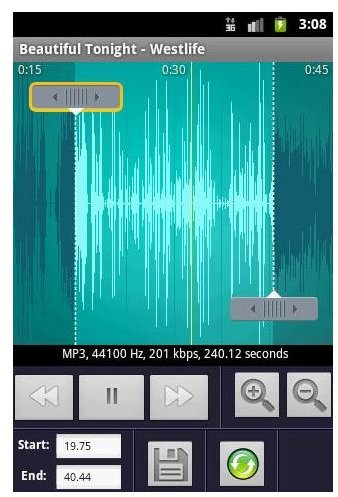 Ringtone Maker is the ultimate app to make and customize ringtones, it's a wonder it's free! Do you have a favorite song that you'd like to compose as a ringtone on your HTC Wildfire? How about a phrase from a song that you'd like to have as a notification? With this app, you can do just that! You can set start and ending points for specific parts of a song you'd like to play from MP3, WAV, MP4 and AMR file types. You can also create tones for the alarm or text messages and once you're done, you can share your ringtones with your friends via e-mail. Click here to download Ringtone Maker now!
KakaoTalk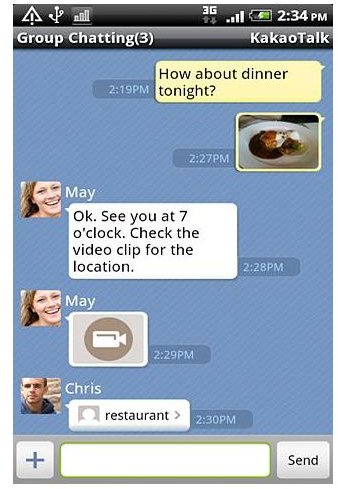 Are you sick of high cell phone bills because of all the texting you're doing? With this app, KakoaTalk, you can send messages to your friends and no longer have to worry about that! Even if your friends have the iPhone, they can download this app as well so you can communicate with them freely. KakoaTalk uses your data package, not your SMS plan, to allow you the freedom of chatting with friends without restriction. This app also comes with the ability to group chat with an unlimited number of friends! If you don't have a friend's phone number, no worries, a unique ID is assigned to each KakoaTalk subscriber to allow you to communicate freely without dealing with phone numbers. Not only can you text with this application but you can send, view and share multimedia files including pictures and videos. Click here to download KakoaTalk now, free!
Shazam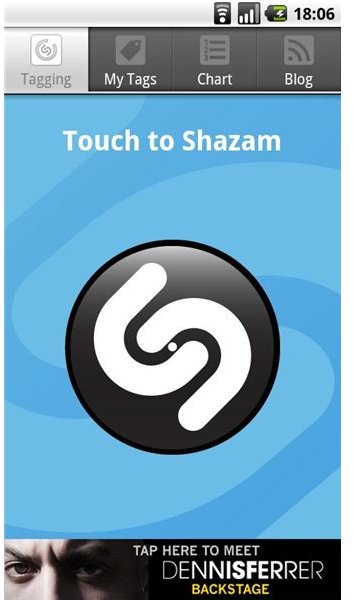 Have you even been in a situation where you hear a song and love it? Or desperately need to know the name of a song that's playing, but just can't put your finger on what the name of the song is? With this app, you can leave the thinking up to Shazam. Just open the app, hold your HTC Wildfire phone up to the speaker so it can listen to the song that's playing and the name and title of the track will appear on the screen. It's as easy and simple as that! You can also buy and share the music with friends via Facebook and Twitter. Click here to download Shazam!
Angry Birds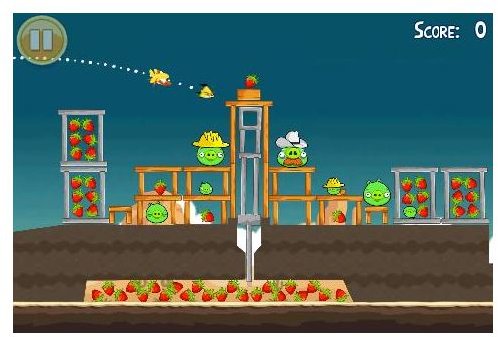 Angry Birds has got to be one of the most addictive games in the Android Market! If you ever need to kill some free time, whip out your HTC Wildfire phone and play this! Using the powers of each bird, you fling them and destroy the pigs and their fortresses to advance to the next level. You must also find all of the missing eggs to win! All 240 levels provide challenges that require both logic and skill to win, but be careful, the game is highly addictive! Click here to download Angry Birds now, free!
References