Who Stocks the HTC HD7S Windows Phone 7? AT&T in the USA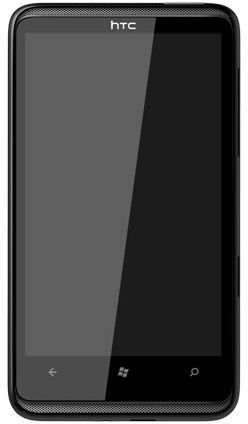 HTD HD7 vs HTD HD7S
One of the key releases in the Windows Phone 7 launch was the HTC HD7 phone, a high-spec widescreen device with a good quality display, excellent sound reproduction and plenty of storage.
Recently HTC have announced several new versions of the phone, the first with a keyboard (HTC 7 Pro) and now a second revision known as the HTD HD7S.
Offering some interesting enhancements and of course the Windows Phone 7 operating system, the HTC HD7S is set to be available in the USA on the AT&T network and maybe even in the United Kingdom as well…
HTC HD7S Specs
Windows Phone 7 handsets are all built to a minimum spec, with various bells and whistles (that must be compatible with the operating system) added on by the various manufacturers (LG, Dell and Samsung also produce WP7 devices).
As such, the HTC HD7S features a 1 GHz Snapdragon CPU, 576 MB RAM / 512 MB ROM, 16 GB storage, a 5 MP camera and 1280x720 HD video as well as the expected Bluetooth, EDGE and wireless networking that no phone should be without.
All of this is topped off with a 4.3 inch WVGA Super LCD display, the only real hardware difference over the original.
Image credit: https://htc.com
Who Stocks the HD7S Windows Phone 7? AT&T in the USA, "Who Knows" Everywhere Else!
The HTC HD7S is set for release in April 2011 in the USA and will be the biggest Windows Phone 7 on AT&T (the HTC HD7 is already available on T-Mobile). It will also come with the popular U-Verse Mobile app for downloading your favourite TV shows for $9.99 per month, assuming you have an AT&T U-Verse account to use with your Windows Phone.
In the UK, the HTC HD7S is yet to be announced by any network, although Vodafone and O2 would seem to be the most likely destinations.
Further afield such as mainland Europe and Asia there is even less information available.
Benefits Over the Original HTC HD7 or HTC 7 Pro
You might be more inclined to stick with the original HTC HD7 – the new version of the phone offers little other than the presence of the Windows Phone 7 March 2011 update (known as NoDo) which offers some must-have additions to the operating system such as the ability to copy and paste, and full Microsoft Office Mobile integration with the Windows Live SkyDrive, allowing for more flexibility in how you save and edit your documents.
However, the HTC HD7S offers little over the HTC HD7 other than a super LCD display, with the likely effect that most apps and uses for the phone won't benefit an awful lot. Games and HD video clips should see an improvement but that's about it.
If you have been looking for a Windows Phone 7 device and the HTC HD7 has taken your fancy, you might prefer to avoid being put off by this new release and take advantage of an expected drop in price on the older device once the HTC HD7S is released…
References
Sources: Murph, Darren. "AT&T launches HTC HD7S with WP7 and LG's 3D-enabled Thrill 4G Android phone", https://www.engadget.com/2011/03/21/atandt-launches-htc-hd7s-with-wp7-and-lgs-3d-enabled-thrill-4g-an/