HTC Wildfire Tips and Tricks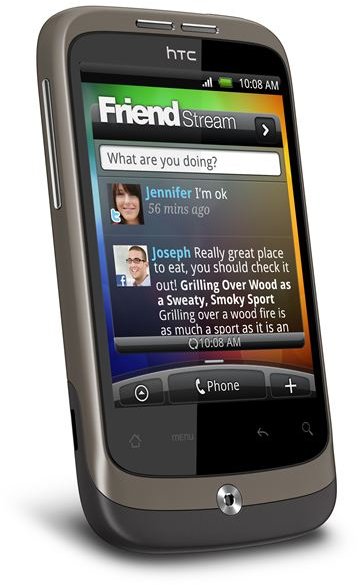 HTC Wildfire Setup
HTC has been releasing a lot of ground breaking smartphones lately. In addition to their recent smartphones, the EVO Shift and HD7, the HTC Wildfire is the newest release. Unlike the other two, the HTC Wildfire is a budget Android release. Like every other HTC smartphone you must first follow the on-screen setup guide. You will be given the option to sign into your Google accounts which will grant you access to all of the Google apps that are available on the HTC Wildfire. A setup-screen for all of your social networks will also be given. This is where you insert your e-mails that may be attached to your social networking accounts, such as Facebook, Twitter, and Flickr.
If you are using a SIM card when you access the main home screen you will be given the option to "Transfer Data". By clicking the transfer data button all of your contacts that were stored on your SIM card will be moved onto your HTC Wildfire. This will save all of the time and hassle of adding each of your contacts back to your phone individually.
Home Page Setup
There is even more space than just the main home page for you to put all of your favorite applications. You are given seven different screens that are each fully customizable so that your phone is set up to your liking. To view each of the screens in thumbnail form you must either press the Home button or pinch the screen. Pinching the screen will make the phone zoom out and show each screen in thumbnail form. By doing this navigating your Wildfire will be simplistic since you can just click on a screen instead of scrolling to it.
The HTC Wildfire collects and organizes each text message, e-mail, and Facebook status for each contact in your phone. By typing the name of the contact you will be able to view all of the conversations from that specific person. When receiving a call you will be shown a screen with your contact's picture, number, and Facebook status. This feature is the ultimate way to keep in touch with friends.
Wi-Fi Connection
Connecting to the Internet is an effortless task to accomplish. While on the Home screen you must first press Menu, then click the Settings button and choose the Wireless & Networks tab. If there is Internet access in your house or at your current location then you should choose Wi-Fi. Clicking on the Wi-Fi box will then make your HTC Wildfire search for a wireless network in your area. After you receive the list of available wireless networks you should choose from a locked or open network. If the wireless network is open then you will be automatically connected. A locked network means that you must enter the correct password that is required to use the connection.
Email Setup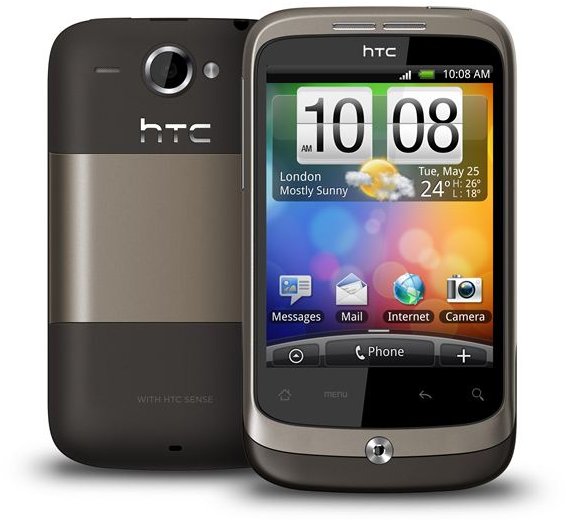 Setting up an e-mail account on your phone can be a little tricky for the less tech savvy people. E-mailing on a smartphone is becoming the typical way of contacting others. The fact that you do not have to use your computer to check your e-mail, and can do it with the tap of a finger makes setting up an e-mail account a must. To go about setting up your e-mail you must click the up arrow left of the Phone button. When the menu comes up you should then choose Mail. The option to type in your e-mail address and password will then be presented, which you either type in an existing e-mail account or make a new one. After you have put your e-mail and password you must then choose an account name and your full name. After adding your e-mail account you can then proceed to finishing your setup.
Tips & Tricks
Locking your phone is as easy as clicking the power button. Locking your HTC Wildfire is useful because when the phone is locked it prevents you from accidentally pressing buttons, and saves battery life. To unlock your phone you must then again click the power button and press your finger on the bar and drag it down. After dragging the bar down your phone will be unlocked and ready to use once again.
Adding wallpaper to your new phone is easier than ever. By pressing and holding your finger somewhere that there is no icon you will be presented with options. One of these options is "Wallpapers" which should then be chosen. You can then choose backgrounds from either your media gallery, which is all of your pictures, or from the pre installed wallpapers on your phone. Wallpaper will instantly be reflected on your home screen as soon as it is chosen.
Here are some more Android Tips and Tricks that you may find useful.
Credits
Know You Cell, https://www.knowyourcell.com/htc/htc-wildfire/wildfire-guides/
Images: HTC, https://www.htc.com/uk/press_product_info.aspx?p_id=316