Complete Guide to Install Android 2.3 Gingerbread on HTC Droid Incredible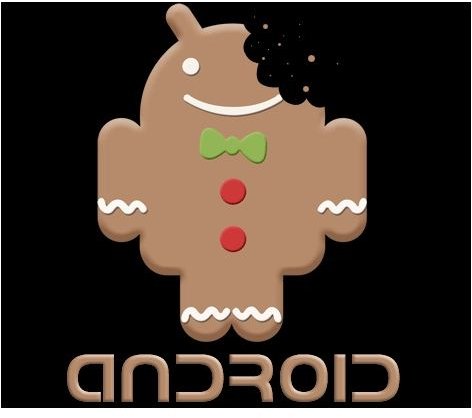 How to Install Android 2.3 Gingerbread on HTC Droid Incredible
The HTC Droid Incredible, as its name suggests, is an incredible phone. It has excellent hardware specifications and comes with an 8 MP camera. Despite the powerful hardware, it still runs Android 2.1 Eclair as it still hasn't even been updated to Android 2.2 Froyo.
With the launch of Android 2.3 Gingerbread a few weeks back, even Android 2.2 Froyo is a bit outdated. Google has already released the source of Android 2.3. A few Android enthusiasts and developers have started whipping out builds of Android 2.3 for various phones.
The HTC Incredible is one of those phones. There is a build of Android 2.3 for the HTC Incredible which is called Incredible Gingerbread. In this tutorial, I will explain how you can install Android 2.3 on your HTC Droid Incredible
Note: Let me warn you that this process is a bit risky, but it has worked flawlessly for many users.
You may void your warranty using this or brick your phone, but that's highly unlikely. Even so, in the event that it happens, we are not responsible for anything. Continue at your own risk.
How to install Android 2.3 Gingerbread on HTC Incredible
1. You need to have root access to your HTC Incredible. This will enable you to use the ROM Manager application to install, backup and restore ROMs.
2. Go to the Android Market on your phone and search for ROM Manager. Download the Clockwork Mod ROM Manager application and install it. Using this application, you can flash ROMs on your phone without using the PC.
3. Download the Incredible Gingerbread Android 2.3 ROM for your HTC Incredible. It's available at XDA - Incredible Gingerbread Android 2.3 ROM for HTC Incredible (OMGB-5)
4. Copy the downloaded ROM to your SD card.
5. Now click on the ROM Manager app and create a recovery image by using the Flash Clockwork Mod Recovery option. Then backup your current ROM to save your data and existing ROM. It will be saved in the SD card.
6. In ROM manager, select the Install from SD Card option. Select the ROM you downloaded earlier and flash it on your HTC Incredible.
7. In about 10 minutes, your HTC Incredible will be running Android 2.3 Gingerbread.
8. At this point, you have installed Android 2.3 on your Droid Incredible. If there is some problem with the installation, or if you want to go back to your original ROM, open ROM Manager again and go to the Manage and Restore Backups option. Select the backup you made earlier on your SD card and click on Restore.
ROM Source: XDA
Also do consider donating a few bucks to the XDA developer's phone fund. He deserves it. Click on the link above for more details.