Top Ten HTC Desire HD Apps for Android Phones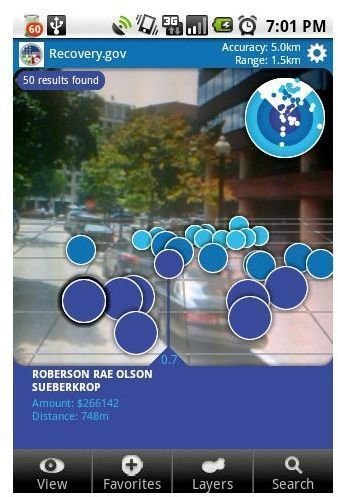 The HTC Desire HD is gorgeous, big, and impressive. If you are lucky enough to own one, you should now be looking for some apps that will help you to make the most of this well endowed Android phone. This is a list of the top ten HTC Desire HD apps that will help you to put that 4.3 inch display to good use and take advantage of the phone's other features. We also include some applications to help you better manage the phone, to ensure that it continues performing well.
Layar Reality Browser
**
This is an augmented reality browser that pulls information from the Internet (regarding your surroundings), to shows you the things you wouldn't otherwise see. Layar uses Android's GPS and compass, so it always knows where you are, and so it can give you location specific information. For example, if you load a real estate layer into the app, it will show you real estate listings that are within walking distance and those that aren't far away, depending on the preferences you set. There are many layers you can use that relate to a wide range of interests you may have, but you will have to choose, and install the ones that interest you. You can download a copy of this app from this link.
Documents To Go
Working on Microsoft Office files from a mobile phone is not ideal, but it is convenient to have the option. Increase your productivity by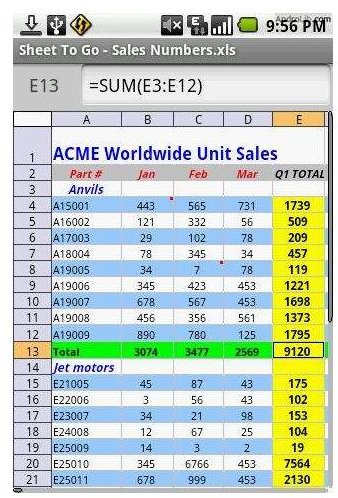 installing Documents To Go and give yourself the option to view Word, Excel and PowerPoint files, along with these attachments: doc, docx, xls, and xlsx. If you want the ability to edit and create files; zoom; view PDFs and work with charts, you will have to purchase the full version. You can download the free version from this link.
Dropbox
Using the Dropbox service and the app, you can sync files between a computer and a phone. This allows you to work on shared files from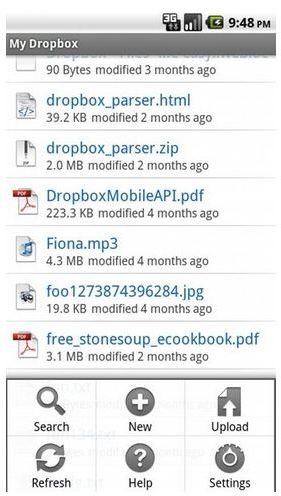 anywhere, and also make the files accessible to others. As a bonus, the fact that the files are stored online means that you can still access your files if something goes wrong with your computer and/or phone. You can download a copy of Dropbox for Android phones here.
Google Sky Map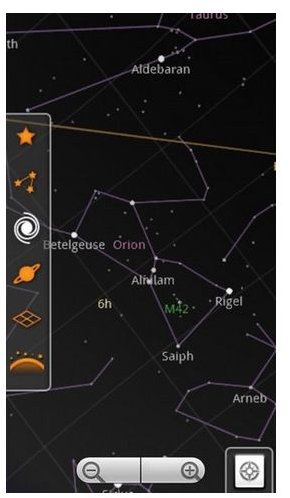 This app is a star map for Android phones. It turns Android-powered mobile phones into dynamic night sky explorers for those who are interested in astronomy and heavenly bodies. When the phone is turned toward the sky, a map of the brightest stars, constellations, and planets is superimposed onto the screen; it is truly an augmented reality app for astronomers. You can download the app from this link.
Shazam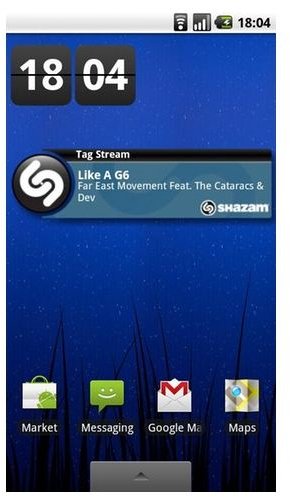 This app was great on the HTC Droid Incredible and it works well on the HTC Desire HD. If you have ever heard a song, or melody, but can't remember who sang it, this app can help. Use Shazam to listen to a part of a song to determine who is the artist and what is the name of the song.
If Shazam positively identifies the song, it will give you an option to purchase the song from the Amazon's MP3 store, or search for a video containing it on YouTube. You can download a free copy of the app from this link. There is a premium version that allows you to search for an unlimited number of songs, and will make recommendations to you, but that version costs $4.72.
Advanced Task Killer
Multi-tasking has enabled Android cell phones to do some pretty remarkable things, but it causes some performance penalties as well, particularly as it relates to battery life, CPU performance, and memory management. Advanced Task Killer is an essential Android app that allows the user to identify performance-impeding applications that are running in the background and close them. No list of top ten apps for the HTC Desire HD would be complete without a task killer, download a copy of this app from this link.
Ringdroid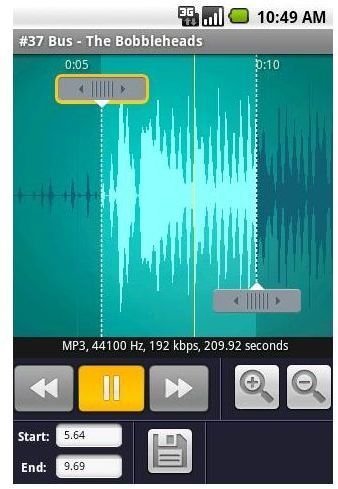 Ensure that you have a unique ringtone by using RingDroid to create your own. The app is a graphical waveform editor that allows you to edit any MP3 file or record a new sound file for the purposes of creating a ringtone, alarm, or audio notification file. You can find a download link to this free app here.
Pandora Radio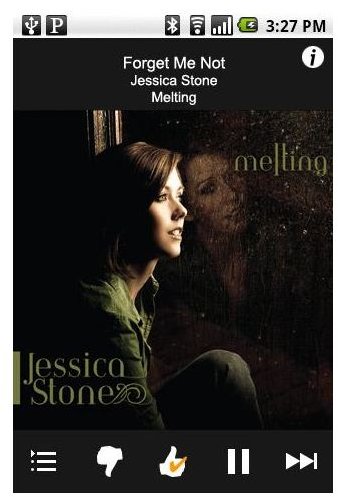 Pandora is one of those cool Android apps that has the potential to make your life more enjoyable. This Android music app lets you listen to personalized radio stations based on your favorite artists or songs. As a matter of fact, the app will learn your listening style and compose a play list to suit your tastes. You can find a download link to this free app here.
Locale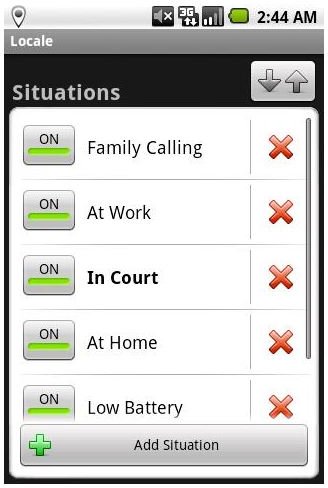 If you keep forgetting to silence your phone when you are at church or at the movies, you can use this app to adjust your phone's settings automatically so you wont be embarrassed again. You can use Locale to adjust anything from the phone's ring volume, to the screen brightness, to the background image.
For example: You can set the phone to remind you to stop by a certain specialty store the next time you are close by, or you can set the phone to reduce the screen brightness after 8pm. You can find a download link to this app here.
ShopSavvy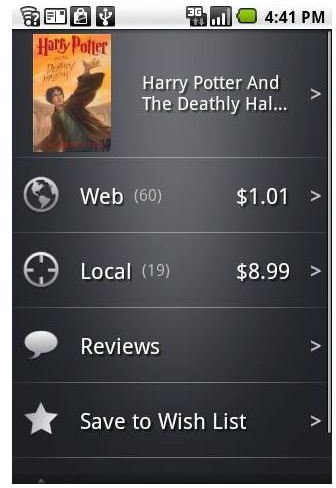 This is one of the best barcode scanners and shopping apps for Android. You simply aim the camera at a barcode; wait for the beep and search result, which will show you a list of online and local prices for the product you are interested in so you can compare two or more options and make an informed decision. The app will also show you the retailers that are close to your current location. Here is a download link to this free app.
Image Credits: Each image is the property of the respective app developer
ShopSavvy Barcode Scanner
Google Sky Map – Android augmented reality app for astronomers
Locale - Android Customization App
Dropbox - Android File sharing and backup app
Pandora Radio - Android Music App
Layar - Android Layar Reality Browser
RingDroid - graphical Android waveform editor
Documents To Go - View edit Word Excel PowerPoint files Android
Shazam - Best Android Music App
Free Android Task Killer