Google Nexus S Review: Is This a Smartphone Worth Your Money?
What's the Big Deal?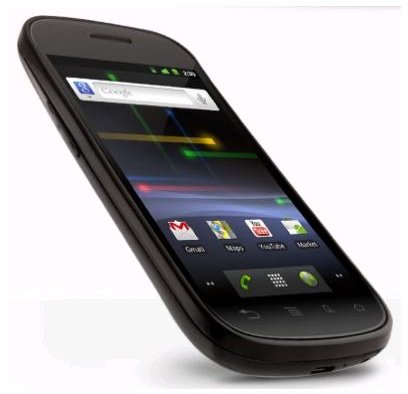 The Android operating system, is on its way to becoming the number one mobile OS in the world. It is estimated that by the end of 2012, Android could very well be the most used OS in the US.
Initially, Android was ridiculed as both the phone hardware and the OS weren't as refined as the iPhone. But Android has matured very quickly and there are scores of really excellent phones now, all offering the latest Android OS. Google has also launched the second Nexus smartphone - the Google Nexus S, manufactured by Samsung which is one of the best Android smartphones yet. It runs Android 2.3 Gingerbread and is very similar to the bestselling Samsung Galaxy S in terms of hardware specs.
Google Nexus S Specifications
Dimensions: 123.9 x 63 x 10.9 mm
Weight: 129 gms
Display: 4 inch Super AMOLED capacitive touchscreen display, 480 x 800 pixels
OS: Android 2.3 Gingerbread
Processor: 1 GHz ARM Cortex A8 processor
RAM: 512 MB RAM
Memory: 16 GB internal storage
Camera: 5 MP camera, 2560 x 1920 pixels with autofocus and LED flash
Connectivity: GPRS, EDGE, 3G HSDPA, Wi-Fi 802.11 b/g/n with DLNA, Bluetooth 2.1 with A2DP, microUSB 2.0, NFC
GPS: GPS with A-GPS support
Battery: 1500 mAh Li-ion battery
Design and Display (4 out of 5)
The Google Nexus S has a very stylish design with dimensions of 123.9 x 63 x 10.9 mm and a weight of about 129 gms. It is slightly bulky compared to the Galaxy S and a bit heavier too, but is still a nice phone to hold and use, especially with the slightly curved design. The glossy look is very attractive and the black plastic body looks elegant. It is very pocketable, and just about the right size for a smartphone.
It has a 4 inch SuperAMOLED display with a contoured design which fits nicely against your face when you are using it for calls. The display has a resolution of 480 x 800 pixels, just like the Samsung Galaxy S, and is one of the best mobile displays. It offers very deep colors and superb brightness and contrast. The black background blends in with the phone's black surface.
Below the display, there are the four standard keys - Back, Menu, Search and Home. The left side sports a volume rocker while the right has a power button. On the bottom, there is a microUSB port and the headphone jack.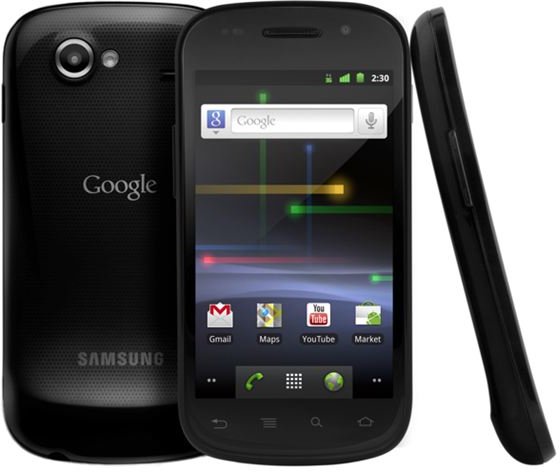 User Interface (5 out of 5)
Before coming to the user interface or the OS, I would like to first list the hardware specs of the Nexus S. You will notice that there is nothing remarkable about them, it has the same hardware as the Galaxy S - 1 GHz Hummingbird processor, 512 MB RAM and 16 GB internal storage. It doesn't even support external memory cards.
Even so, the Nexus S offers a huge improvement over the Galaxy S. All because it sports the latest version of the Android OS - Android 2.3 Gingerbread. Gingerbread offers a lot of UI improvements and performance enhancements over Froyo. Also, the Nexus S will sport Gingerbread as Google intended it, without any custom UI shells laid over it, which is another reason why I like it.
The user interface is faster, more responsive and looks much better than Froyo. It also has a standardized copy-paste system now.
Camera and Multimedia (4 out of 5)
The Nexus S sports a 5 MP camera with an image capture resolution of 2560 x 1920 pixels and comes with autofocus and LED flash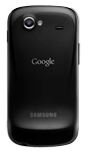 support. It also has a secondary video call camera on the front face, which makes it better than the Galaxy S. However, it cannot shoot HD video like the Galaxy S, only 720 x 480 videos, which aren't nearly as impressive as the ones the Galaxy S can capture. The image capture quality is quite good though.
The camera interface is also quite intuitive and easy to use. The secondary VGA camera can be used for video calls.
The multimedia features include some nice touches. The default video player can't handle too many different formats, but you can always install the Rock Player app, or something similar, from the Android Market. The Nexus S also doesn't have a built in FM radio. It does, however, have excellent built in speakers.
Connectivity (5 out of 5)
The Google Nexus S offers all the connectivity options known to mankind. It has GPRS, EDGE, 3G HSDPA, Wi-Fi 802.11 b/g/n with DLNA, Bluetooth 2.1 with A2DP etc. It also has microUSB connectivity and comes with the upgraded Webkit based browser which is truly superb.
It also comes with a built in NFC chip (Near Field Communication) which enables you to exchange data wirelessly over a short distance with compatible devices. This is the kind of tech that will bring us payment by smartphone in the very near future, that is already being tried out with some phones. It's a nice addition, but won't be of much use yet.
It also has a 1500 mAh Li-ion battery which powers it. The battery life is quite good; it lasts for about 1.5 days with moderate usage.
The Final Verdict (5 out of 5)
While reviewing the Google Nexus S I surmise that although doesn't offer much new in terms of hardware, it has a lot of improvements over the Galaxy S. Most of all, it will be one of the few phones running Android 2.3 Gingerbread from the off, which makes it a very good option. It will also be the first phone to receive any OS upgrades directly via Google in the future.
It stands right at the top with the best Android phones and is available for $529 without a contract and $199 with a 2 year T-Mobile contract. I would definitely recommend it.
References