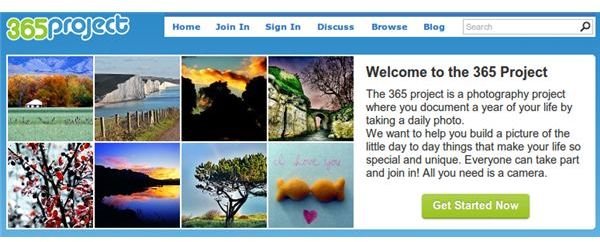 The 365 project is a photography project where you document a year of your life by taking a daily photo. This is an interesting idea and takes up very little of your time over the year period. Whether you are a professional photographer, an aspiring photographer or a complete novice this project is so simple that everyone will benefit in one way or another by taking part.
It's fun, it's interesting and you might just catch that memorable moment that you would never have captured if you didn't have the 365 project bookmarked on your Android smartphone. Seriously though, the 365 project costs you nothing but time. In the long run you may improve your photography skills, or take an award winning photo but if you don't, you still had fun and can, at a glance, look back over the most memorable moments of your life over the past year with ease.
Interesting Topic Ideas
One of the things I like most about the 365 project is the ability to cover a topic or just shoot random shots and still have your photos be very entertaining. Many specific topics have been covered by 365 project users but many things have yet to be done. Just find out you're pregnant? Why not take a photo everyday of your "baby belly" to achieve a really nice effect. Just have a baby? Photographing the first year of your child's life could be a great keepsake. Other ideas could include:
Photographing your vacation.

You have season tickets to an amateur, semi-pro or professional sports team. Take an action shot at each game.

You like to shop. Take a snap of your daily purchases.

You like to bake. Photos of everything you baked over a year could be very cool.

Bird watcher … to bird photographer?

Fascinated by the weather? Show how bad (or good) the weather in your area was over a year.
As you can see there is no shortage of topics you could photograph once you join the 365 project. Use your imagination and you may just surprise yourself.
How Do I Get Involved?
To get involved in the 365 project on your Android device you will first need to visit the 365 project website and register. Once you are registered you can visit the mobile version of the site from anywhere in the world and browse, upload and discuss the photos on the 365project website.
One of the great things about the 365 project is the ability to comment on and discuss your photos as well as anyone else's photos. You will generally get several comments on your photographs stating whether users like or dislike what you have captured. This, when taken constructively, can really help improve your photos over time. From day 1 to day 365 there is a very good chance you will notice a great improvement in your photography skills.
The possibilities are endless on what you could capture and share. Visit the 365 project today and take part!
Photography Credits
All photos courtesy of the 365 project.