We7 Music Streaming Android App Review
We7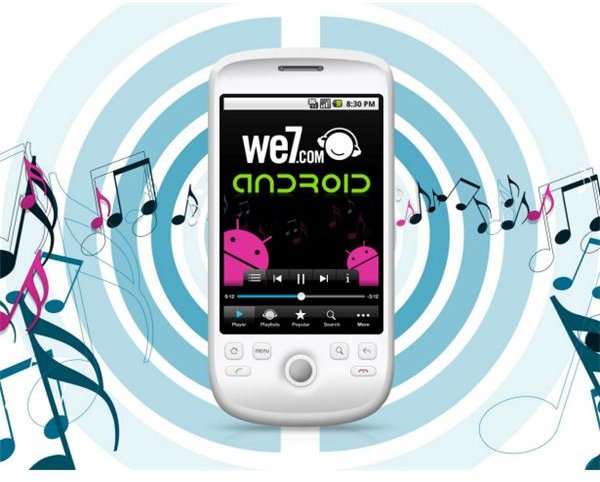 We7 is a music streaming service from the UK that recently launched its Android app, which is now available in the Android Market. We7 is a neat app with not many settings. The company is putting aside the requirement for a Premium Plus subscription and instead giving users a free two week trial to experience and listen to the full mobile version of We7. And the "all you can hear" music package comes for £9.99 per month.
The app has been completely revamped as compared to its iPhone counterpart offering a new user interface, unlimited streaming of music every month along with the facility to 'cache' playlists for offline playback thereby eliminating the need to always remain connected to the internet.
Features
The We7 application for Android has had a significant facelift and includes the following features: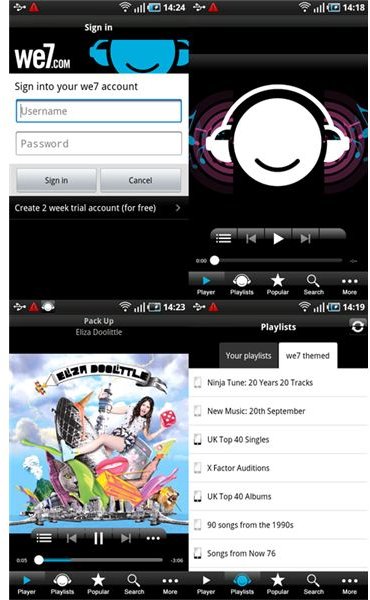 We7 app offers themed playlists.
You can create, add and save playlists on your Android phone as well as sync to an on-line account.
Users can also access and sync with personal on-line playlists.
We7 also provides play last, play next, and play now options while queuing music.
It offers a browsing facility for saved songs, albums and artists.
The app plays music in the background while the user is doing something else on phone.
The users can play music by searching for their favorite artists, songs, or albums as well as access and make playlists directly from their Android smartphone.
Popular artists, songs and albums are available on We7.
Edit player queue, replay and random play features are also available.
We7's catalog offers full online search from 6 million songs, artists and albums.
Haptic feedback support.
Also offers to queue music for playback while offline.
We7, though restricted to the UK, just announced that its catalog consists of 6.5 million tracks and that it has added a new news feature in partnership with GMG Radio, with which the users can add news into their playlists, combining the best of on-demand and conventional radio.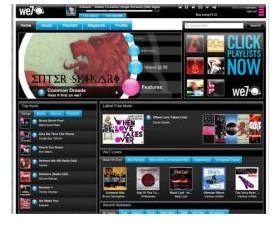 Android users who are interested in testing this app should visit the Android Market from their mobile and search for We7. After that, they just need to follow the instructions to get a free two week trial before deciding whether they want the full application or not.
The company is backed by Eden Ventures, Spark Ventures and Peter Gabriel.
How to Play Music on We7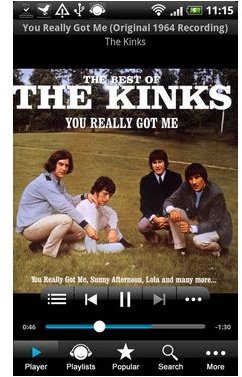 In order to listen to music on We7, the user just needs to click the blue play button found next to a song or album available online and the music will play in the player on top of the page. You can either download this app from here or scan the barcode with your Android smartphone.