NDrive Android: Satellite Navigation Software
NDrive Android is a satellite navigation application recently released in the Android Market. NDrive is a must for people looking for a flexible, affordable and powerful navigation system. NDrive is a free download that doesn't come with preloaded maps. For two reasons, maps are not pre-loaded on this application, firstly because they may take up more than 200 MB of space and secondly because they may cost a lot. For example, North America's map can cost up to $50. But, it does offer a 7 day free trial for all maps.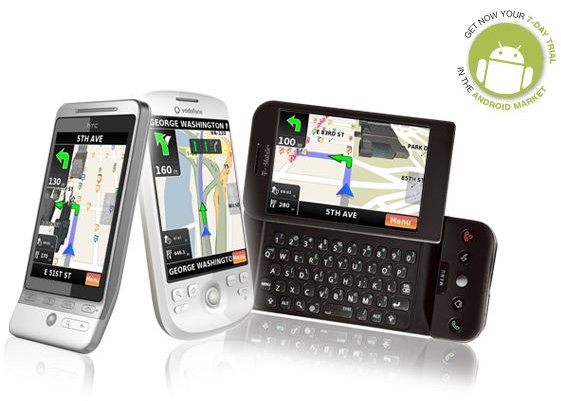 Installing NDrive Android is quite simple. Download the application from Android Market and select the maps you need. Then download the maps using a wireless network. Using 3G for downloading maps isn't recommended as a map download via 3G takes longer.
The application works really well by itself. When you enter a destination, the NDrive app gives you a variety of routes to choose from, along with a number of options such as avoiding tolls or quickest routes. The application also tells you the distance between your current location and your destination and how much time will it take to get there. NDrive uses GPS while directing you through the area.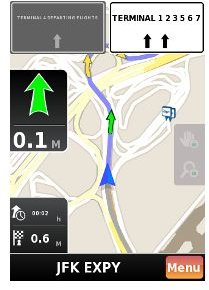 NDrive Android offers a unique feature called gesture recognition that sets it apart from many other navigation applications. While driving you can use gestures to pan and zoom around the map. This is comparatively easier than groping around trying to locate small buttons on the phone's screen.
Another interesting feature of the NDrive Android app is its 3D rendering capability that comes to light when you drive past notable landmarks. The graphics and animations of this application are extremely good and smooth, making your journey pleasant.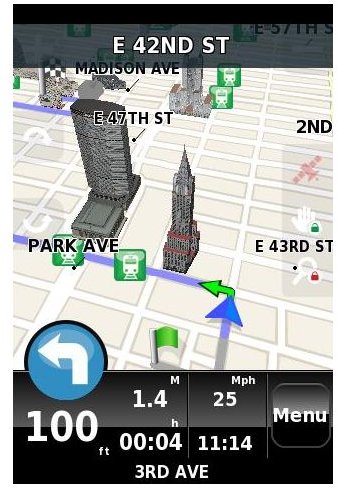 The default background of NDrive is plain but you can switch to a more exciting mode like the aerial photography that has been taken of the area via Google Earth.
Some of its most important features are:
Free 7 Day trial of maps over 70 countries.
Access to On-board maps. One download and you can make use of maps offline.
Fluid graphics.
Clear and smooth 3D landmarks.
Resourceful and speedy search engine.
Quick calculations and recalculations of the route.
Numerous possibilities to calculate another route.
Communities and personalized favorites.
Safety camera databases and POI.
UI available in many languages.
Spoken instructions.
Gesture recognition.
Technically speaking, NDrive is certainly the best, comprising a huge number of great features that are easy to use. Overall, NDrive is great and is the best satellite navigation option for Android. The success of this application depends on the user's willingness to shell out money for the privilege of using it. Would you pay for the NDrive Android app? Let us know!