Read the Bible on Your Android Phone: Download Bible Applications and Widgets for Your Phone
May Sound Familiar but… In the Beginning.
There are a few different ways that you can go about getting religious texts onto your phone. One obvious choice you'll need to make first is which book you want on your device, or if you even want the full book or just the ability to get quotes/scriptures from it. I will try to throw in a good number of religious apps that will help you get what you need quickly. Then again, why not have both? Install both an app and a widget, double coverage, right? Unfortunately not all religions will be covered due to the huge number of them, but there are a large number that are covered with different apps in the Android marketplace. Some that do have Android apps are: Christianity, Judaism, Islam, Buddhism, and some teachings of Hinduism but mainly this includes yoga apps and Taoism.
The Android Bible Apps
There are LOTS of Android Bible apps in the marketplace. A couple of the good ones that I tried are:
Bible - developed by LifeChurch.tv. This is the first one that I tried out and it's actually an app that I found to be very in depth. You want lots of versions? This app has them (16 versions in English alone!). There are translations into many languages as well. There is also the option to bookmark your place and to copy and share your favorite scriptures with your friends or simply to save them to your notes. There is also access to different reading plans online but it requires you to have a membership with youversion.com. Although this is a free membership so that's not asking too much. Also if you have that membership you can track your progress between your phone and computer. The only downside is that the bible isn't stored on your phone, so you have to have a signal when reading.

Bible - developed by Wolfapps.de. This app is great as well, but it only provides one version of the Bible (New World Translation). The plus side to it is that you can save the Bible to your phone! So you can be 80 feet underground and still read it if you want to. It too has the ability to link up with an app on your computer to track your progress. You can also bookmark and copy/paste with this app. Wolfapps.de has some other good bible apps as well such as Bible Really Teach, where you can look into the meanings of some of what is said in the Bible.
Bible Quotes/Widgets
If you would rather some light reading, or just want a small piece of the book at a time, then maybe a widget or even a quote app is the way to go.
Bible Quotes by Feelsocial is a good app for quick quotes from the Bible, however it is lacking in other functions such as being able to copy the quotes or share them with your friends.
DailyBibleVerse Widget by Andrei Goumilevski is a good app for the daily delivery of verse. It updates itself daily with a new verse but does not have the ability to update at will.
Bible quote widget by beachy is also a daily verse widget. This one allows you to expand the verse and see it in the full context of what is being said!
Judaism
I could only find one full version of the Torah, well two if you count the same app being either in English or Hebrew, but English Torah by OKtm Websites is the name of the app. It is a good full version of the Torah. However, it is not free like the Bible apps above, it costs $2.99 to download. Other than a force close issue if you go too fast it is a solid app. There is also an abridged version of the Talmud available, it is $0.99 and developed by Apps Developer.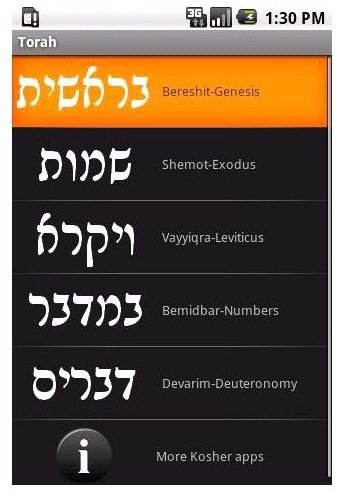 Islam
There is not a whole lot of choice as far as downloads of the Qur'an either. The best Android Qur'an app I was able to find in English is called iQuran developed by Guided Ways Technology. This is not text however, it is a verbal reading of the holy book. It allows you to download different audio files, save them to your SD card and listen to them. The only text version of the Qur'an that I found is in Arabic and is called The Holy Quran and developed by The Holy Quran for Android. If you only want daily verses of the Qur'an, then there is an app to do that. It is called Daily Quran Mobile and was developed by David Hoare. It delivers daily scripture and will allow you to read the verse in its full context, listen to it, browse for more or even randomly display another selection.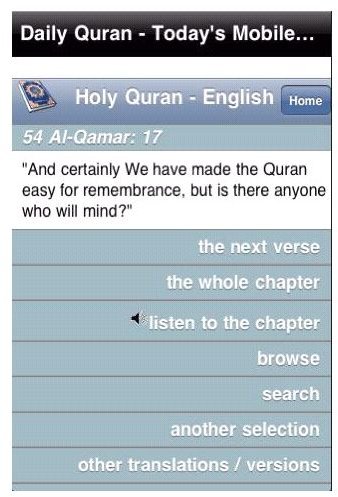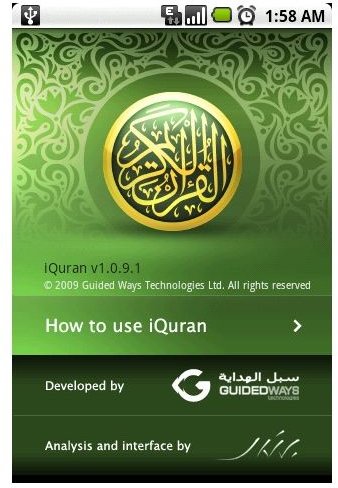 Buddhism
No Tipitakas in the marketplace yet, but there are Buddha quote apps and also access to Buddhist psalms and suttas. Apps Developer has both psalms and suttas to download for $0.99 each. They allow you to search, bookmark, take notes, apply different themes or even change the font type in the app. If you want quotes from Guatama Buddha then Michael Quach has the app for you simply called Buddha Quotes. Hero Planet developed a very similar app that looks a little prettier but goes by the same name.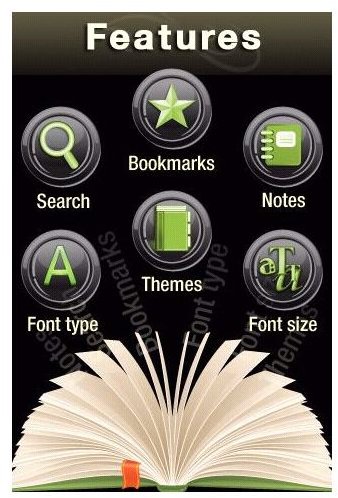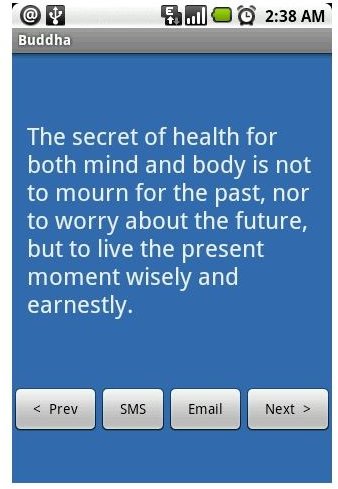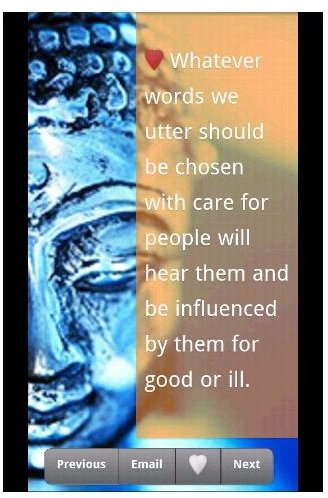 Taoism
There is a full version of the Tao Te Ching available to download. It is developed by Tran Medium and the app goes by the name of the book. It is a really simple app that only asks you what chapter you want to start reading. No copy or paste or anything fancy, just open and read. If you don't want to read it consecutively there is a random button though.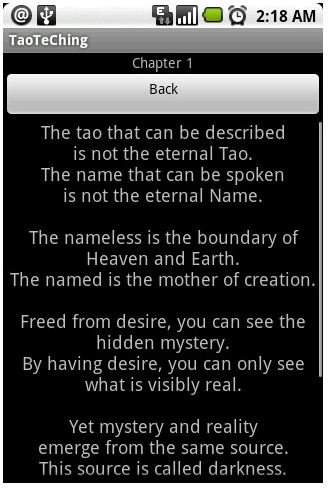 End
Well there you have it, you will hopefully have access to the book that most fills your heart with joy to read when the time arises. Also note that unless otherwise noted all of the Android apps here are free.