The Top 5 Must-Have Android Apps for Newbies
Twidroyd Pro (4 out of 5)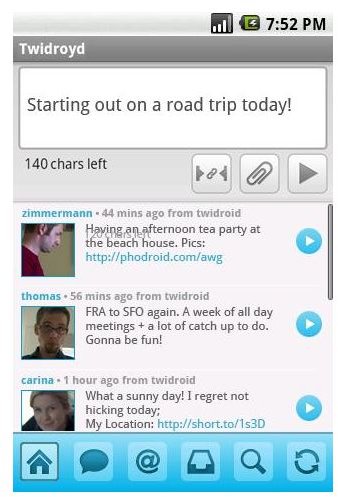 This feature-rich Twitter client for Android allows you to virtually perform every Twitter function from your Android device. You can message your followers, @reply them, post pictures and use its geo-tagging feature to set your location. The application is very useful for those who want to tweet on the go, and has a fairly straightforward user interface. Big icons help you easily tweet, message, reply and follow people.
The one gripe that we have is the app's low-responsiveness. You will have to long tap some of the onscreen buttons. For example, you will have to long press the on-screen Back button to go back. However, the application is one of the most useful fully-featured Twitter clients and is one of top must-have Android apps for Twitter addicts.
WeatherBug (4 out of 5)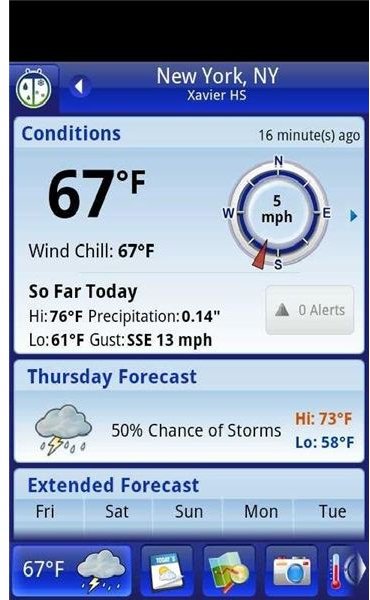 One of the best Android weather apps, WeatherBug provides location-based weather information and has several options to give you real-time results with the aid of satellite maps, alerts, videos (if available) and much more.
The application provides every bit of information to the user, be it wind, humidity, 7 day forecasts and dew point, which is why the application has been voted as the most comprehensive mobile weather application. Just swipe to get hourly updates on weather get alerts in case the weather is too severe in your city. WeatherBug also provides many fun features, including snapshots of your local weather stations.
The application is very easy to use. All you have to do is open the app and it will display the current forecast of the city you're currently living in. The user-interface is slick and the transition between menus is too smooth. The app's optimized to the core to give you excellent mobile weather information.
Pandora (5 out of 5)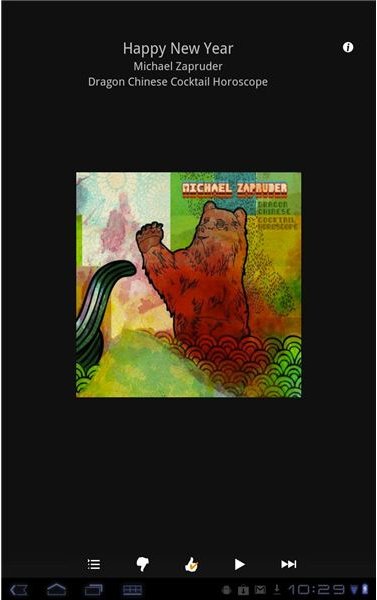 Pandora is an Internet radio application that lets you create your own personalized music space on your Android device. The best part of the app is that you can listen to your favorite songs by artists, song titles or composers. Pandora will find the right stations for you and also create one with songs of the same genre, style and artists. The app is, most importantly, free and has a huge database of songs. One special feature is the Like/Dislike button that lets you give a negative vote for songs you don't like and positive vote for the ones that suit your acoustic tastes.
You can also buy songs through the application. All you have to do is listen to the first few seconds of the song and tap on the link to purchase the song. Every song includes beautiful, large album art and features other information, including release date, artist name and song duration. All in all, Pandora is a very useful app for those who cannot live without music.
Flixster (4 out of 5)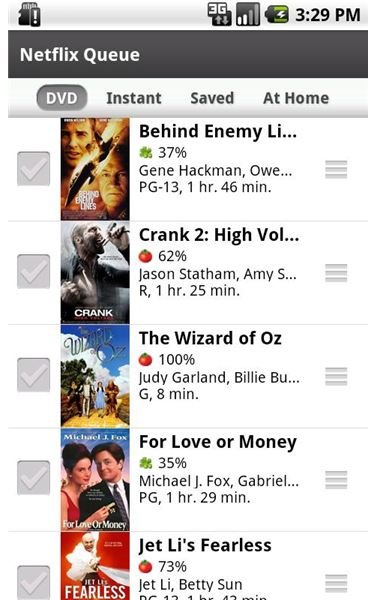 Flixster is a free application available from the Android Market. Users can find local show times in their area or any area they choose by city name and state or zip code. Just tap the Theater tab and the app displays three options: Nearby, By Name and Map. If you choose Map, you will see Google Map-based directions for different theaters in your area. The area map will show the locations of different maps within 25 miles. After locating the area where the movie is to be screened, the app will provide additional useful information which includes movie trailers, show times, movie ratings, cast, director and even the genre of each movie.
Flixster also includes user ratings and a link to Rotten Tomatoes ratings in the Box Office Tab to give you a clear review of how the movie has been received.
Finally, the program offers brief information about the current movies, upcoming movies and about movies currently released on DVD, giving users a more complete look at current offerings, info about those offerings and even ratings for each movie. Flixter is a must-have Android app for movie buffs who never miss a single first day, first show movie.
Open Home (4 out of 5)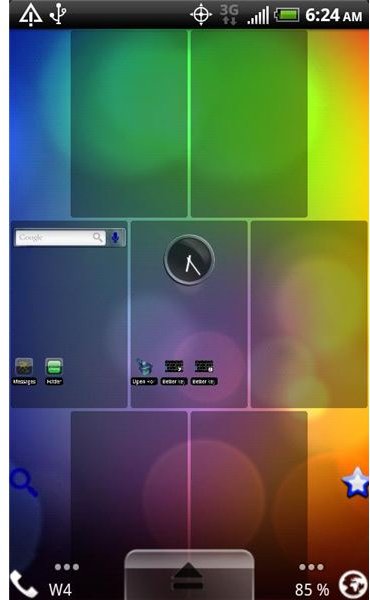 Open Home is a nice little application for Android users who want to give their homescreen and navigation menus a fresh new look and feel. The program supports multiple screens for icon placement and widgets, while also providing a well thought out virtual keyboard which allows users to type in search results to the homescreen's Google Search Widget.
Open Home has hundreds of free skins, themes, weather widgets and beautiful icon packs. This exceptional Android customization package works with all phones and provides many additional features, including Live wallpaper support, and an instant folder option.
With endless possibilities, some really cool new clock output options and the ability to place widgets and apps alongside each other on multiple windows, this is an excellent Android application for people who want their MyTouch 3G and other Android devices to truly become their own.
I suggest starting with Open Home so you can give your device the look you want. Then I would add in the widgets and icons for the other apps, which should give you a good stepping stone for your new device, as they all provide basic functions that can get you accustomed to using your device before you begin downloading other, and often more costly, apps for business and personal use.
Do you have other favorite Google Android apps for newbies? Leave us a comment with your favorites!
References
Screenshots, courtesy of their respective developers.