PRO Paint Camera Android App Review
Is It MS Paint?
The best way I can describe Pro Paint Camera is to compare it to MS Paint. Basically the program is a very simple photo editor that allows users to add text, draw in simple colors with the pen option, and add various shapes, in that sense the program is just like MS Paint.
However, the program also offers more options by adding various photo effects such as Mono, Sepia and Negative photo options among others. While also providing "White Balancing" so photos don't turn out with blue undertones and overtones.
Keep reading for several screenshots and to learn more about this fun and useful program.
Overall Use (4 out of 5)
The first option that I enjoyed was the ability to white balance my photos before they were taken. The program allows for the standard "auto" white balance to be used which is fine for outdoor shots in most cases, while also providing different balances for incandescent and flourescent lighting so no overtones and undertones are shown.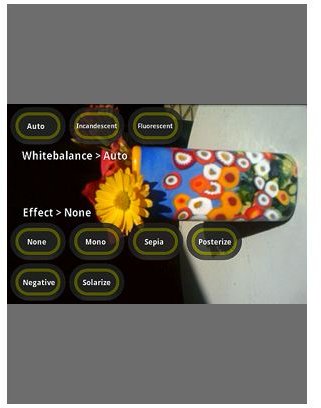 I also liked the effects found on this same screen which included sepia, mono, posterize, negative, solarize and none, all of which are offered on basic, yet finger friendly options that are spaced out for easy finger touching.
The program also provides several different types of "modification options" which includes the ability to add text, art, pen marks and various shapes. These are the same type of edits that you'll find in MS Paint and they can all be accessed from another touchscreen friendly display.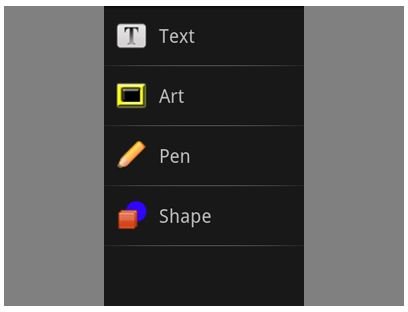 Once I chose the different marks I wanted to use and the colors for those edits (colors can be chosen for markup and text), I was then able to type in text and draw in marking right on the photo I have opened with the program. The fonts are bold and easy to see while the coloring is unmistakable with bright and distinct colors.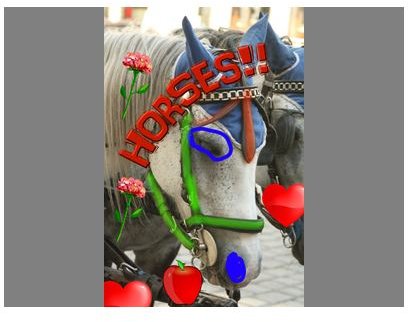 During the preview section of my pictures I was also able to choose the "Share" option so I could send my photos to whomever I wanted. This is a great option for creating your own virtual birthday or get well soon cards among other options, it's also fully integrated with the Android emailing application which makes it very simple to use.
Conclusion
PRO Paint Camera is a very simple to use photo editing program that matches the main abilities of MS Paint while adding some nice effects and white balancing that makes using your Google Android camera more functional than it originally was.
Download Pro Paint Camera from the Android Market today and you definitely won't be disappointed.
References
Android Market, https://market.android.com/details?id=com.popularcrowd.propaintcamera