Galaxy Nexus Review: Is it the Best Android Smartphone?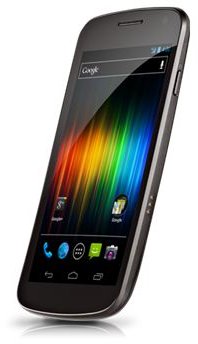 Samsung has become Google's go-to manufacturer thanks largely to the success of their Galaxy range. The original Galaxy S was a hugely successful release and this year the Galaxy S II has been the Android smartphone to get. The Nexus S was also manufactured by Samsung to launch Android 2.3 Gingerbread and for Android 4.0 Ice Cream Sandwich we get the Galaxy Nexus. The Nexus range has never had the cutting edge you might have expected. Each release has been a great Android smartphone, but there are usually other high-end options that surpass them, at least in some respects. The Galaxy Nexus is a great smartphone, but it doesn't break that trend.
Design (4 out of 5)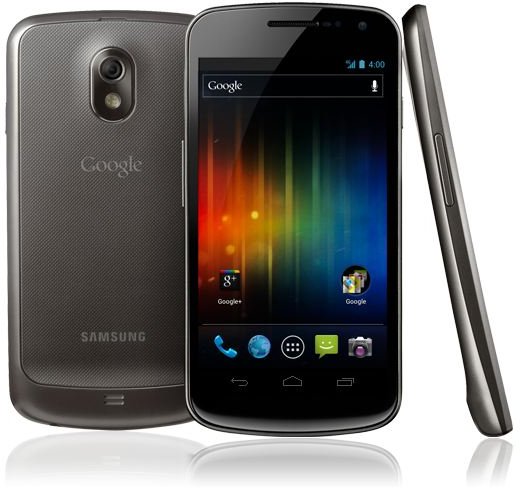 This is a candy bar smartphone with a huge, touch screen and a slightly curved design. It's a big, slim device that measures 5.33 x 2.67 x 0.35 inches (135.5 x 67.94 x 8.94 mm) and weighs 4.76 oz (135 g). The front is all screen – a 4.65 inch Super AMOLED with a high definition resolution of 720 x 1280 pixels which offers 315 ppi. Not quite as sharp as the iPhone 4S's 326 ppi but a great deal bigger. The three touch sensitive controls for Back, Home and Recent Apps are at the bottom.
The back tapers in and has a tough material on it that provides some grip. On the bottom end of the phone you'll find the 3.5 mm headphone jack and the micro USB port. The volume rocker is on the left and on the right spine there's the power/lock key and a three pin connector for dock accessories.
It is attractive, mainly because of the screen, but it will prove a bit big for some people and it doesn't feel like the sturdiest smartphone. You certainly won't want to drop it.
User Interface (5 out of 5)
The screen is incredibly responsive and navigation is lightning fast with zero lag. You can read about the many updates to Android in our Ice Cream Sandwich review. Suffice to say it is a major improvement offering the most intuitive Android experience yet and retaining all those great customization options. The new look is very stylish and a screen this big shows it off beautifully. It also makes the improved virtual keyboard easy to use.
Features (4 out of 5)
Arguably the best features on the Galaxy Nexus are provided by the platform update. Ice Cream Sandwich has plenty to offer, but obviously none of it will be unique to this smartphone (once it rolls out).
It runs on a wide variety of networks (although there are different versions) so you'll always get the best data speeds possible. There is 4G support. It also offers Wi-Fi 802.11 b, g, n, a, Bluetooth 3.0, A-GPS, HDMI and NFC.
The messaging and email support is excellent and so is web browsing, once again largely thanks to Ice Cream Sandwich.
The big disappointment here is the 5 megapixel camera. Most high-end Android smartphones are now offering at least an 8 megapixel camera. However, the Galaxy Nexus can capture 1080p video and Android 4.0 offers some serious performance enhancements and loads of extra options for the camera app. There's also a 1.3 megapixel front facing camera.
Another big surprise is the lack of a microSD card slot. The Galaxy Nexus comes in 16 GB or 32 GB versions and that's your lot. There's no way to expand the memory.
The integration with core Google services and apps is awesome. From navigation to social networking to messaging to calendar, this smartphone offers great functionality.
Performance (5 out of 5)
The call quality is excellent on the Galaxy Nexus and that curved contour design does make it very comfortable to use for calls.
The Galaxy Nexus has a dual-core 1.2 GHz processor with 1 GB of RAM. It is fast and very responsive and you won't find any lag or stutter.
The battery is quite big at 1750 mAh (there will be an 1850 mAh battery in the LTE 4G version). Despite the large capacity it will probably still need to be charged daily if you use your phone a lot. That big screen sucks down the juice, although with Android 4.0 you can actually review what is eating your battery life and adjust accordingly.
Verdict (4 out of 5)
The Galaxy Nexus is a very nice Android smartphone, but if you took away the Ice Cream Sandwich angle it doesn't look all that great standing next to the Samsung Galaxy S II, the Motorola Droid RAZR and the HTC Sensation. If you prefer a stock Android device then that's one reason to choose the Galaxy Nexus and that gorgeous screen is another, but for high-end smartphone connoisseurs there is cause for pause before you splash that cash.
References