Skitch Android App Review: Draw on Your Photos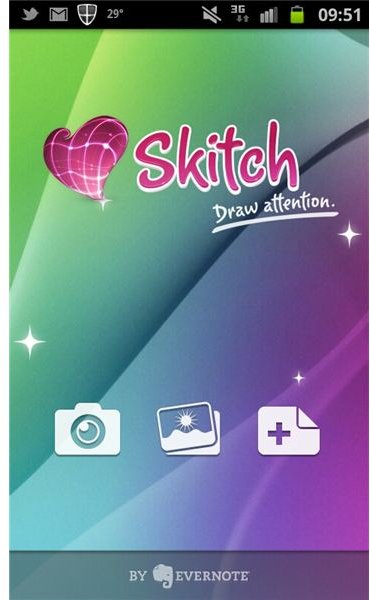 Recently, Skitch made the headlines of most tech sites, not because the app (which has been available for quite some time now) rolled out major new features or was drastically overhauled, but because it was announced that Skitch has been acquired by Evernote. As soon as the acquisition was announced, the app was updated to the latest version on the Android Market.
Naturally, the update brings in the app's deep integration with the Evernote Android app, particularly when sharing Skitch-edited photos to Evernote. Additionally, the app can now be moved to your Android phone or tablet's SD card, plus there's a new touch-and-slide interaction toolbar button for triggering popover.
Backtracking a Bit, What is Skitch?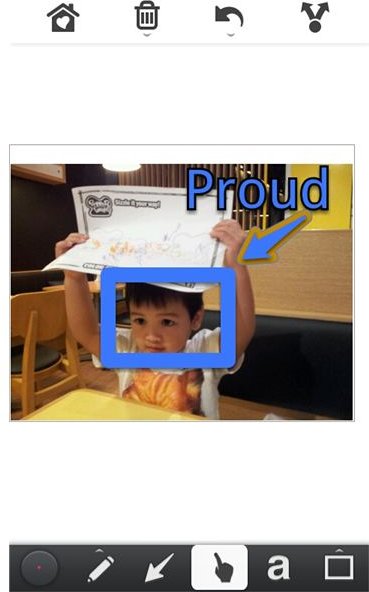 Alright, for those who have not used Skitch before, it's a pretty simple photo enhancement app that lets you enhance photos you've taken using your Android phone by way of shapes which you can draw, and annotation which you can write on your photos. Those two things are basically what this app lets you do. Are you creative enough to make use of those two features to enhance photos you captured using your Android smartphone or tablet? Go ahead, use your imagination and share with us your masterpiece. I don't have the creative mind, but I've already edited some photos using this app after installing it on my Samsung Galaxy S II.
Actually, some of you might appreciate the app's simple approach to photo enhancement. With a shape and text to annotate - the possibilities can be endless. In addition, the app is very easy to use and you will enjoy making fun photos in no time at all. The app is touch-enabled. It allows you to move an arrow, circle or square anywhere on the screen through touch-drag-drop controls. You can also change the color of the arrow, lines, square and circles that you draw. When annotating your photo, you can opt to add text by writing through touch gesture or by using your phone's virtual keypad. The app also allows you to edit existing photos in your phone's image gallery or take new photos and enhance them as soon as they are saved on your phone.
Finally, the app also lets you share your photos with your friends and family using the different social apps installed on your Android phone or tablet. I love the fact that I can post the photos on my Google+ public timeline as well as the usual Twiter, Facebook, Gmail, and other social networking apps for Android.
Fun, Useful, or What?
I've been reading so much about this app. Even some of the feedback posted on the Android Market for this app was pretty positive. So, when Evernote announced that it had bought Skitch, I immediately checked it out to find out for myself how it could enhance the Evernote app. Since Evernote is focussed on keeping notes you can immediately see the sense in them acquiring this app, since it is perfect for making notes on photos.
I found it a pretty fun app to use. There are so many things that you can do to your photos using the simple features of this app. You can even draw a map or directional sketch. Plus of course, the fact that I can easily share my edited photos or sketch with anyone via the different social apps on my phone gives it more mileage.
Another thing that I liked about this app is its fast and seamless response time to touch control. Being a touch-enabled app, it is expected that the app should respond well to your touch and swiping gestures. And it did. In fact, it is so seamless that drawing lines and shapes is a pleasant experience. Even the mere moving of what you've just drawn to different areas in your photo is very responsive.
Should you download Skitch? Why not? It's a free app and won't require too much space on your device. If it doesn't sound too appealing to you, give it a try still. Who knows, after you try it, it might become one of your favorite Android apps.
Suggestions for Future Updates
I personally enjoyed using this Android app and would recommend it to those looking for a nice way of making their photos more lively and fun. Of course, it's not a perfect app. In fact, there's room for some improvements that the developers might want to include in future versions of the app. I particularly would like to see more photo enhancement features, such as the application of various photo filters. It doesn't need to be as in depth as those offered by other dedicated photo editing apps for Android. A few photo adjustment commands would do. Until such time, I will stop short of branding Skitch a killer Android app.
References