Viber for Android - Worth It or a Waste?
Is Anything Free Anymore?
While cell and smartphones, along with their respective data plans, might take a chunk out of your wallet every month, the reason they are so popular is due to the thousands of apps that are available for download, most of them free.
Take phone calls and text messaging. If you could find an app or program that would allow you to call your friends and family for free, you'd jump at it, right? That's why Skype is so popular. But what about cell phones? Can you really call people for free? Or even text them?
That's what Viber Media, Inc wants you to think with their free app in the Android Market, but is it really free?
Concept & Interface (3 out of 5)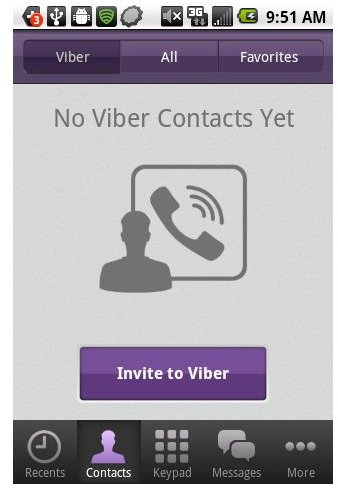 Originally an app on the iPhone, Viber recently announced their Android app. The concept is simple - using your Android contacts, you can easily make calls or send messages using Viber. The app itself is free, as is the sign up for Viber. The good things about this app include the integration of your contacts, as well as the user interface. You can choose not to use Viber of course when making calls or texting, but the overall concept is that when calling your friends and family, these communications are free.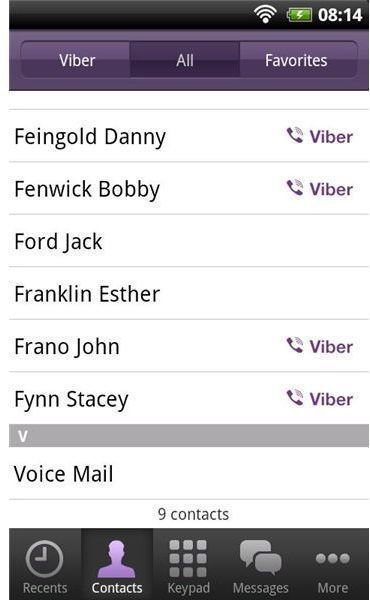 Now before you get your hopes up, there's a downside. Viber calls and SMS are only free to other users of Viber. So if your family and friends are using Viber, your calls and texts to them are free. If they don't have Viber, expect to pay your regular cell price for calling people (which is already included in the plan you bought).
Viber also makes international calls, but again, unless you're calling a friend or family member who is also using Viber, you're going to incur your cell provider's international charges.
Features (4 out of 5)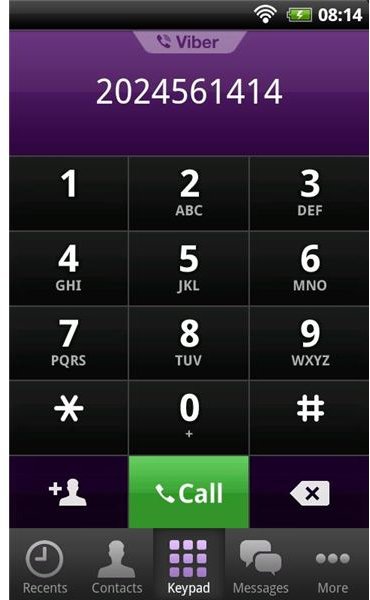 The features for Viber are pretty good, at least a lot prettier than, say Google Voice. Contacts who are also using Viber show up with the option to call or text them using the app, and you can also use speaker phone, mute the call, and place a caller on hold. For me, these were actually much easier to get to than the components on my Transform. The screen will usually dim and then go dark after a while, meaning you may need to turn your display back on and then fumble around for the thing you're looking for.
In order to use Viber, you will of course need to sign up with them. The first screen will ask for your phone number and then a text message will be sent to you that has an access code for you to start using the program. It took me two attempts to get Viber set up on my phone, as I never received a text message. Luckily, there is a link that you can go to and have an automated system call you with the access code, but that was a bit of a hassle.
Overall (2 out of 5)
Despite the look of Viber, this app really does nothing special unless you have friends using the app as well. I think my main concern with this app is that the offering of free calls and texts is already a part of most smartphone plans. I can't speak for my friends across the pond, but here in the US, all four major cell companies offer free mobile to mobile calls and texting, either to others on the same network or, for me, any mobile device.
Now, if you wanted to be technical about it, I'm paying for this free service of calls and texts and that's where I think Viber fails here. It would be one thing if Viber Media, Inc offered this as a desktop or even product, like the Magic Jack, and then offered the Android app as something supplemental, but again, the only way I see this working is if you're not on a major cell phone network. Cricket users, for instance, might find this to be a worthy app. I'm not familiar with the changes that Cricket has gone through, but I do remember that they did only offer local service, such as calls within the city or state.
I could also see you using this if you travel a lot, especially out of the country.
However, for anyone who wants to use this app on a regular basis, I'd stay away from it. If you're paying your $70-90/monthly cell phone bill, this is just a redundant app that will look pretty, but will still use those minutes you're paying for. Again, this is only viable if you get friends and family to sign up for it and only if they aren't getting free mobile to mobile or unlimited texting already.
References