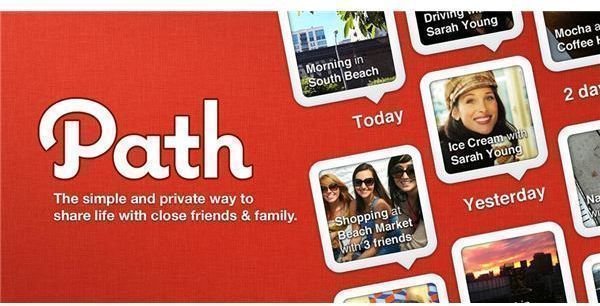 A couple of months back, I reviewed the new social networking app called Path. But that was for the iPhone. The app must have been successful enough that the developers decided to come up with an Android version. Is Path for Android as good as its iPhone counterpart? Can the Android app give Path the push it needs to gain more users, especially in the light of a more powerful Google+ app which offer the same level of exclusivity, but with more features? Here's our brief review of Path for Android.
The Same Exclusive Social Photo Sharing App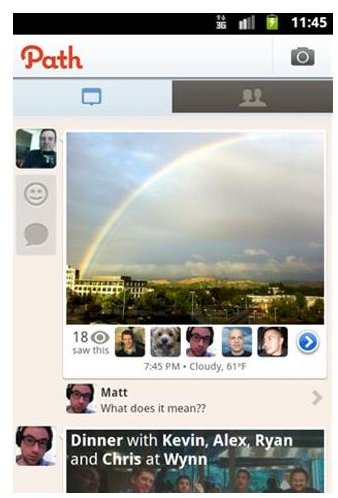 Path for Android is pretty much the same as its iPhone counterpart. It's a social networking app by way of photo sharing. Unlike other social networking sites with mobile apps, Path for Android lets you limit the number of people in your circle of friends. The app ensures that only you and your friends will have access to your photos and be able to post comments on them. Hence, Path for Android is a not only an exclusive photo sharing/social networking app, but also a less noisy social networking site of sorts.
The app's premise is pretty simple. You take a photo with your phone's camera then you decide how to share it by attaching appropriate tags to represent people, places or things. Once you're done tagging, the app immediately posts your photos to your profile and your friends can see them if they happen to check their Path app on their phones. The idea here is to document your life's moments by taking photos of people, places and things related to a specific moment in your life. It's like Instagram with a purpose but minus the photo editing features.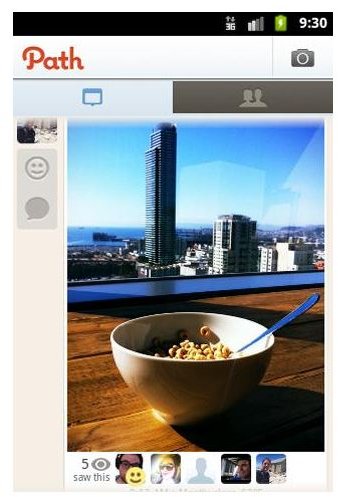 Simple, right? Is that all there is to this Android app then? Actually, there's some more and it has something to do with the app's social aspect. So you can view your friends' moments, know when you're friends have seen your moments, and let your friends know how each moment makes you feel using a couple of emoticons.
Now, if you feel like your Path friends are not giving you enough attention and you want more people to see your photos, there's an option to post to your Facebook wall. Similarly, you can just take a photo and keep it to yourself by making it private. You'll still be able to see that photo since it's kept inside the app. And that's pretty much what you can do with the Path Android app.
While this may seem a pretty good app for maintaining a close-knit network of a few friends and family, there is, however, one issue with the app. And that is the fact that it asks for too many permissions on Facebook. In fact, you'll be able to add friends or family members to your Path network only by selecting them from your existing Facebook friends or from your phone's contacts. There is no option to add a new member of your Path network via their email address, for example. And yes, many users are asking why the need to access one's Facebook account? What's the purpose? Why not just make it capable of adding contacts manually?
As far as interface goes, Path for Android has a simple-looking interface with photos that you are sharing as the focal point. The app also works and loads fast so you won't get bored waiting for the app to upload your photos and make them viewable for your friends online.
Isn't There Anything Good About This App?
If you don't mind the app's authentication through your Facebook account and you want to maintain a close circle of friends whom you'll share photos with, well this app is for you. It works like Instagram on the photo-taking and instant sharing part but it lacks the photo editing features which, if included, would have made this app better. But as it is right now, it seems that the app is doing pretty well.
The bottom line is, Path is for people who want to communicate, socialize and share photos with a small number of people. It's great for sharing photos with your family and close friends - nothing more and nothing less. If you want some more flexibility but with the same limiting options on the side, you might want to give Google+ a try. It's the latest sensation in the social networking world and it also has a mobile app with several nice features.
Path for Android is available now as a free download from the Android Market. You can grab this app by following the link below.
References
Image credit: Screenshots courtesy of the app developers.