TouchRetouch Android App Review: Remove Unwanted Content from Your Photos
There are inevitably times when you take a photo of some family or friends and some stranger sidles into the background oblivious to your camera. That unwanted presence can be enough to wreck the shot. Even more common is the scenario where you visit a tourist attraction. You want to get the perfect shot of the Great Pyramid or the Eiffel Tower but there's always someone in the way. What ruins that sense of ancient wonder or elegant majesty more than an overweight tourist with pink trousers and a big bum bag?
Well fear not, help is at hand in the shape of touchRetouch. Let's take a look at what this moderately priced Android app can do.
As If By Magic….They Were Gone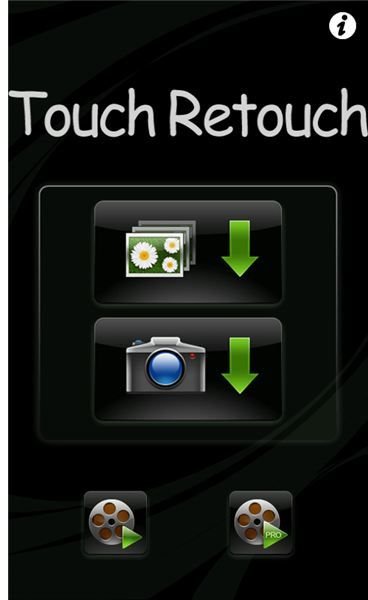 There are loads of photo editing apps for Android now and it is becoming increasingly tough for new products to differentiate themselves. Most of the new releases fall into more of an entertainment category, apps like PhotoFunia for example. This release is different.
The simple aim of touchRetouch is to allow you to remove imperfections from your photos easily and quickly. It offers a very limited set of tools but they are very good at achieving the stated aim. If you have an unwanted shadow, blemish, person or whatever, in a photo that you otherwise love then touchRetouch is the app to help you get rid of it.
Using a couple of different potential methods you can select an area of a photograph that you want to get rid of and the app will remove it and fill in the background intelligently by using a cloned sample from around the spot. For small blemishes and people in the background it works superbly well, for larger objects or more prominent interlopers it won't be able to do the job.
In addition to the removal tools and the auto-clone you also have a clone stamp tool that you can use manually. This means, if the automatic process doesn't manage the job, you can always have a go yourself.
Easy to Pick Up and Use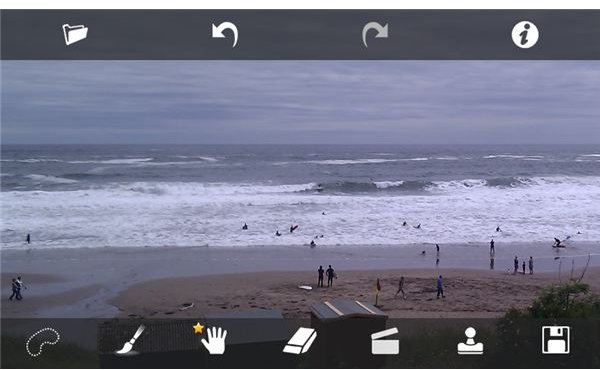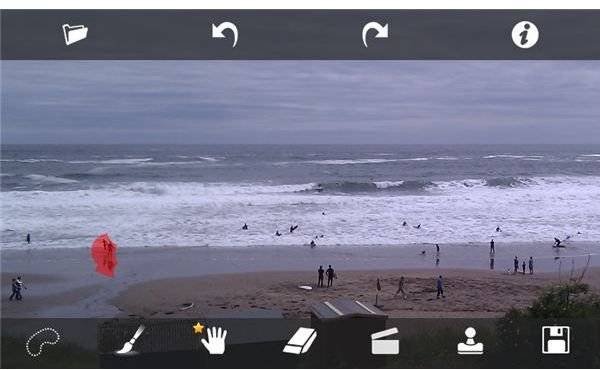 The app is very intuitive and easy to pick up and use. There are two excellent demo videos on the main menu. They last a minute or so each and will equip you with all you need to know in order to get to work.
You can select images from your existing store or take a new photo in the app. You can double tap to zoom in and again to return to normal size. The pinch zoom gesture is supported and offers the best control. The interface consists of a top and bottom bar. Your main tools are along the bottom, including lasso, paint, move, erase, go, clone and save. You basically just select the area you want to remove, using whichever method you find easiest, and then hit the go button. The processing is fast.
The controls along the top allow you to load a new image, undo or redo and access further information. The other really clever thing about the way it works is that when you select a tool and touch the screen to select your area you also get a small window pop up at the top left which displays what is under your finger. This is a great way to get round a common touch screen problem – namely that your finger blocks your view.
Before and After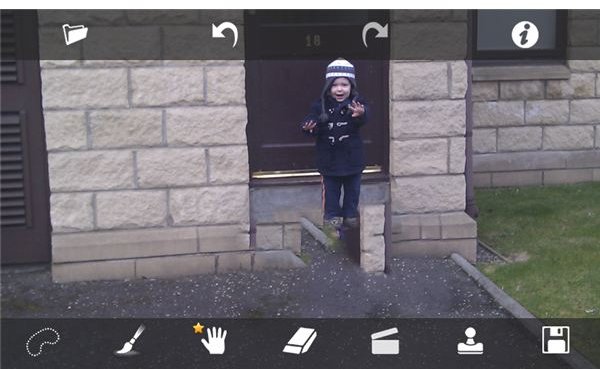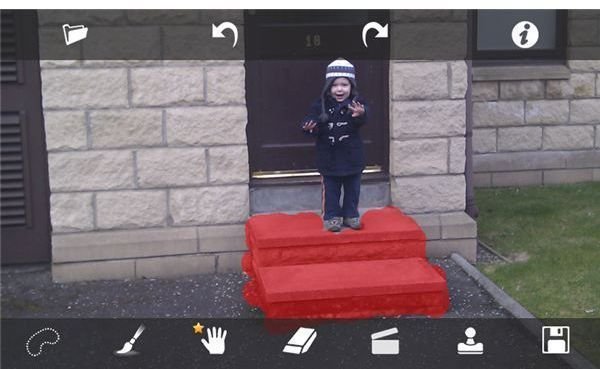 The key thing for an app like this is results. In the right circumstances touchRetouch is magically good at what it does. The thing is the results depend entirely on the size of the thing you want to remove and what is surrounding it. If the area you select for removal is too big then it simply won't work and you'll end up with a messy image. If the background is very busy and varied then once again it won't work very well.
The app isn't just limited to retouching photos in order to remove imperfections – you can also just have a bit of fun with it. As you can see in the example I've removed the stairs but the clone tool hasn't done a perfect job because the area selected was too big.
Worth a Dollar?
With so many photo editing and effects apps in the Android Market it could be tough for touchRetouch to get noticed, but unlike many of the other options it does serve a genuinely useful purpose. For wedding photos or holiday snaps that are almost perfect it will prove ideal for removing small blemishes. That's the key factor – in most photos it will only be able to remove relatively small problems so don't expect it to work miracles.
The app is easily worth 99 cents. It is well presented, easy to use and it works as advertized. You can also get it for the iPhone.
References