Enhance Your Android's UI!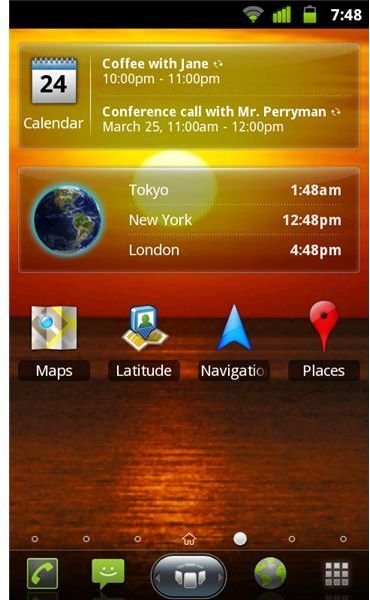 Back in the dying days of Windows Mobile 6.x, SPB Mobile Shell was released, a very useful piece of software that brought a brand new user interface to the classic mobile platform. Thanks to the efforts of SPB (and HTC with their TouchFLO UIs) the Windows Mobile platform was propped up for at least two more years before being replaced with Windows Phone 7.
Since then, Android has moved in and picked up many Windows Mobile migrants, and it is these people that form the core target audience for SPB's latest user interface release, SPB Shell 3D, which brings additional screens, menus, an attractive icon-driven user environment and a few new apps to Android.
Does Android Need SPB Shell 3D? (3 out of 5)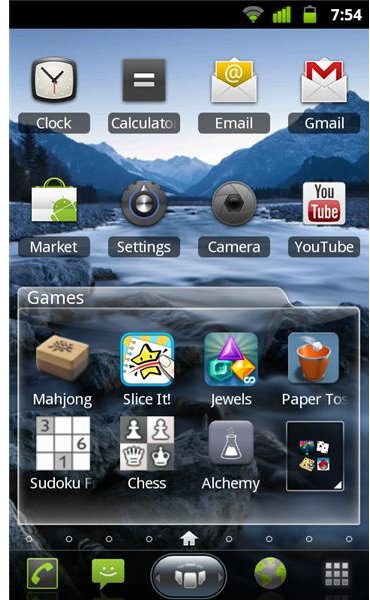 After understanding the original purpose of SPB Shell, you might wonder just what business it has running on an Android device. After all, there is little wrong with the native Android UI and certainly many would argue that the versions of the OS since 2.1 have sewn up any existing early issues with the user interface.
However, there are a few elements of the Android user interface that are less than perfect, such as limits in the number of screens that are available without additional apps or tweaks. SPB have certainly identified and acted to resolve them with the Shell 3D software, offering extra desktop space and a useful folders view among many other features
Are there Any User Interface Improvements? (4 out of 5)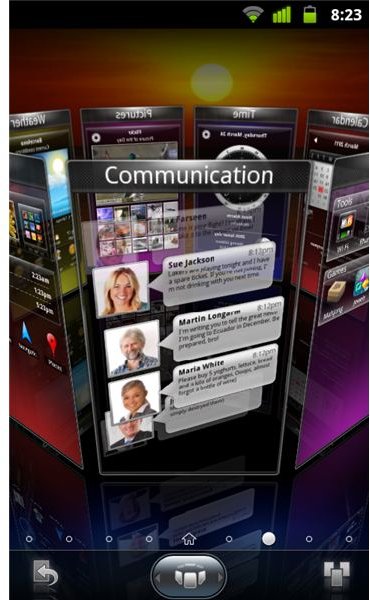 Switching between screens in SPB Shell 3D is a simple case of sliding your finger across the display of your mobile phone, or tapping the SPB Carousel button to scroll or quickly jump to the other screens. This is particularly useful for quickly opening e-mails while you're looking at the weather, for instance, but on the whole it is little more than eye-candy.
However, the ability to create folders of similar app types is useful, as is the presence of the weather and world time widgets. The latter features an impressive animated globe that can be rotated with your thumb or finger, although the number of international timezones that can be displayed at any one time is limited to three. With integration with FlickR, intuitive contact management and the ability to arrange icons and widgets as you see fit, SPB Shell 3D is a UI overlay that is so well designed, and is such a good fit for Android, that you could easily forget about the native interface.
SPB have taken care with SPB Shell 3D to retain the feel of the native Android UI, rather than create a brand new feel as they did with previous versions on other platforms, and this might sway a few potential buyers currently sitting on the fence.
Pricing and Compatibility (2 out of 5)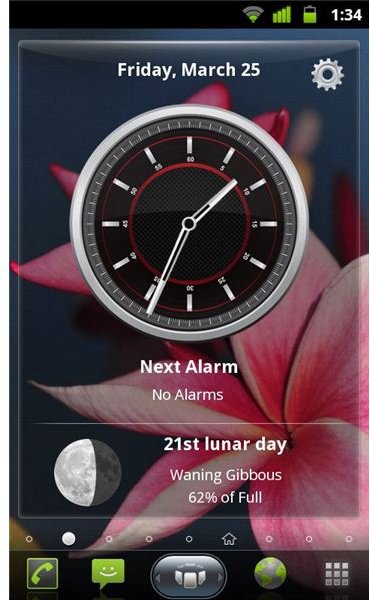 Available for $14.95, the pricing on this app/UI overlay might be considered prohibitive for many users more used to spending a few pence on apps and no more than a few dollars on games. There are alternatives, too, such as Launcher Pro, although if you're an Android purist neither option will be one to consider.
Intended for Android 2.1 and later devices, SPB Shell 3D is best suited to devices that run Android natively as opposed to hacked Windows Mobile handsets. Overall compatibility seems to be good, with few issues reported, and you can find your copy in the Android Market or via a website such as AppBrain.
No Support for Target Users (3 out of 5)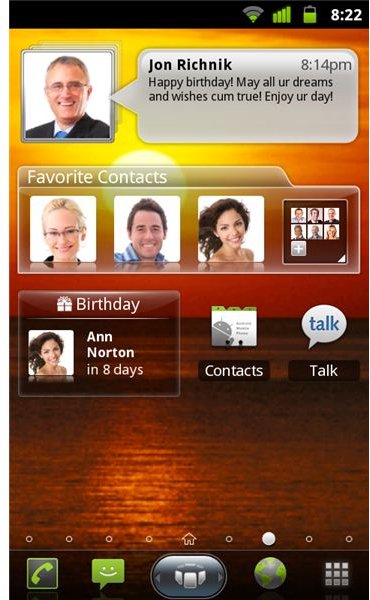 SPB have formulated SPB Shell 3D for Android as a solution to platform fragmentation. They have past form with successfully addressing this, as we've seen, but the problem here is that the users that would seem to benefit most from SPB Shell 3D - those using older, pre-Android 2.1 releases of the software and those with tablets that might not be suitable for upgrading to Android Honeycomb - are not supported.
As such SPB seem to have released an attractive, usable and pleasing to use UI for a segment of the Android platform that at this current moment in time doesn't need it.
References
All references and screenshots from SPB Shell 3D.