Navionics Android: Marine Navigation and Charting App
Features (5 out of 5)
After seeing these features on Navionics.com, I was quite impressed with what the Navionics Android app offers its users. The key features of this app are:
Record routes and waypoints and export these to Google Earth.

Realtime GPS tracking of your position.

Overlay wind on charts.

Displays GPS location and POI on Google Maps.

Use the zoom buttons to zoom in and out or double tap the screen to zoom.

Vivid and clear interface.

Twitter sharing.

Take geo-tagged photographs of your adventures.

Search marinas.

Checks tides and currents, moon phases, sunrise and sunset/moonrise and moonset.
Performance (4 out of 5)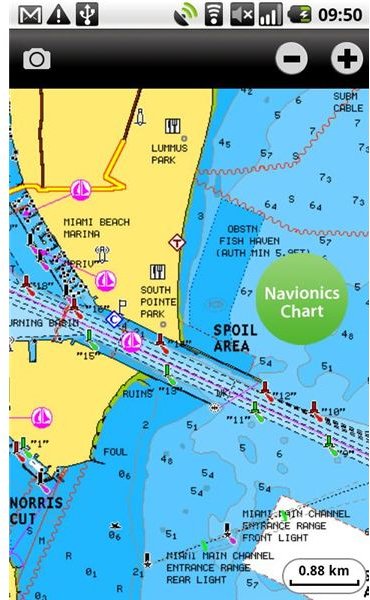 The Navionics Android app is the only nautical chart application that doesn't require an Internet connection to work. The app also downloads maps on first start, without being connection to the Internet. However, getting the maps downloaded like this can take you a lot of time. So connect to Wi-Fi to download and decompress the charts in about 15 minutes.
Once the maps are downloaded, save them on a microSD card for use. Once in memory, these charts can be used any time, anywhere even when your phone is out of cell range. The app works great, charts routes very well, and has a clear interface. The speed and the screen change over time is quite good, and it tracks flawlessly with GPS.
The Android version of Navionics Marine Charts is more accurate as compared to the iPhone version. Though the features and functionality of both the versions are same. Navionics, when operating without cell phone signal, picks up better GPS signals.
The basic navigation functions work great on this app. Your boat is live on a chart and you can plan and navigate your course. You also have the ability to create, save and name, as well as rename a route. It's also nice to have live wind, tides and currents forecasts, when online. Moreover, it's cheaper than any commercial tide prediction software so it's worth the money. You also can export routes to Google Earth or via e-mail. The only let-down here is that you cannot import routes.
The app also lacks pinch to zoom functionality. You have to double tap to zoom or use the zoom buttons to zoom in and out of charts. Another bug that you'll notice is that when you try to close the app, the GPS remains active. You need to kill the app in order to exit Navionics or else it will drain your battery. A simple exit button could have been a big help here.
Verdict
Overall, Navionics Marine Charts and Lake Maps for Android is a very good app with excellent chart data. However, the app cannot serve as a primary GPS but is an incredible chart plotter backup and is recommended for sailors and water sports enthusiasts. An AIS option, which is missing in this app, would have further enhanced the functionality.
So, what are you waiting for? Download this app from the Android Market and start using it today.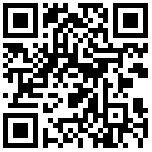 References
Navionics, "https://www.navionics.com/MobileMarineFeatures.asp?MobileType=Android"
Image Credits: All screenshots are the property of Navionics.com