Mangler Ventrilo App for Android Review
Mangler is originally a Ventrilo compatible client for Linux computers that made its way to the Android Market. The app allows you to access and use features from Ventrilo on your phone. It is compatible with Android versions 1.5 and higher, and the best part about it: it's free.
Ease of Use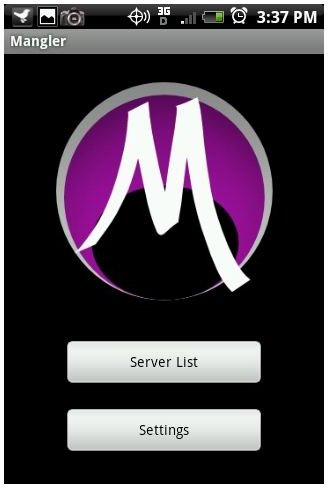 Nearly everything on the app, from the first time you open it, is self-explanatory. Each button and option explains exactly what it does, and if you are unsure what to do on a screen, simply press the "Menu" button to view available options that may be hidden.
The only time someone may get confused is adding a server for the first time. You do not have the option to add a server on the home screen of the app, but it is hidden as a "Menu" button option after opening the "Server List." I would say that is the biggest downfall while using it, at least for first time users because how to add a server is not clear.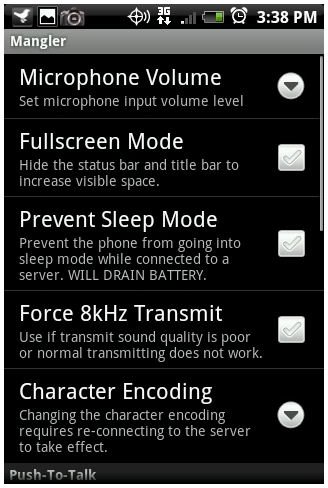 After creating and logging in to your server, you can view the channels and logged in users. If you open the menu and go to "Settings" you can set up Mangler much like Ventrilo on your computer. It has features such as preventing your phone from going into sleep mode, customizing a push-to-talk key, and customizing TTS notifications.
After you set up your push-to-talk, simply use the large "Push To Talk" button on the screen while in a channel with someone to talk to them. It is also just like using Ventrilo on the computer where you must hold down the button while talking, and release it when you finish.
The app also displays your latency, or ping, and uses an icon in the notification bar at the top for you to easily get back to app if you go back to the home screen for any reason.
Favorite Ventrilo Features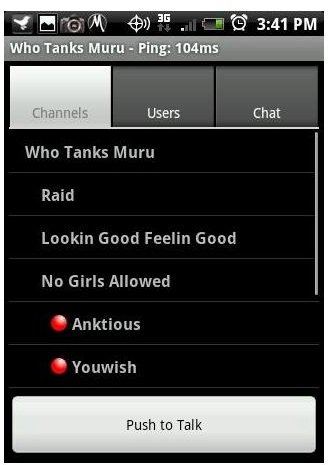 Aside from the settings and setting up your server. You can take advantage of some of your favorite Ventrilo server features on the app. You can log in as an administrator to make changes as an admin. You can also join the Ventrilo server's chat room to type conversations with people on the server through your phone.
Oh, Latency
Depending on which Android phone you use, where your Ventrilo server is located, and if you are connected by your phone's network (and where you are within the network) or by Wi-Fi, you can have serious issues with latency. Even if you have a sub-100 ping on your computer, your phone's ping can be in the thousands.
To really get the most out of this app, you should try to use it on a Wi-Fi network for more reliability. Otherwise, your ping may consistently be high or may rise and fall randomly.
References