A Media Center Control Review: Android
What is Media Center Control
In this Media Center Control review for Android phones, let's first look at the basic concept.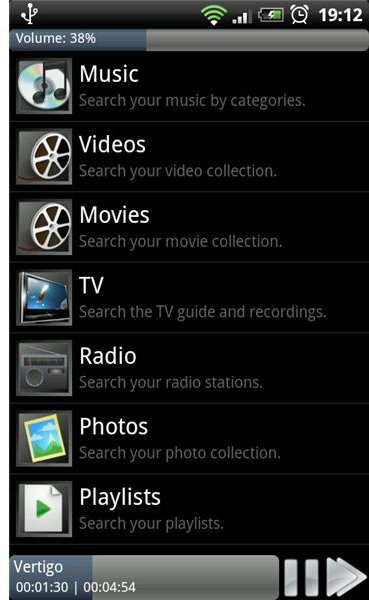 As apps go, the Media Center Control (MCC) is interesting for what you can control. With this app you can control the Windows Media Center, or Windows Media Player with your Android phone. And there is not even the need to switch on your TV/display to listen to music, or schedule TV recordings. The entire user interface has shifted to the phone, so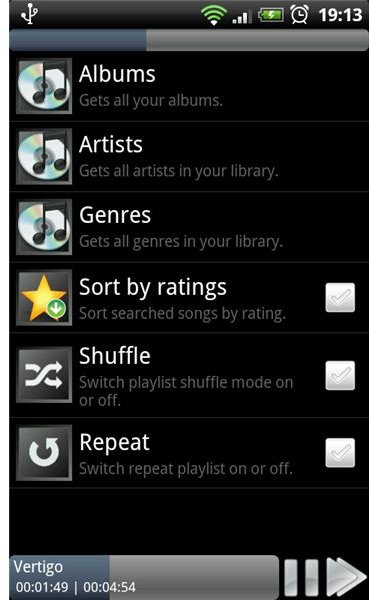 you can have quick access to the operations from a distance. MCC is a different app, and cannot be easily compared with a conventional remote control.
The basic idea behind MCC is to shift the user interface from the computer to the Android device. You can watch TV, for example, while you browse for other TV programs.
Product Features
Next, for this Media Center Control Android Review, we should first look at some of the features of the app. You control a variety of applications like music, videos, movies, photos, TV and radio content, with Windows Media Center or with the Windows Media Player. There is an easy and fast search for those elements. You can also schedule and playback TV recordings from the internet. Your Wi-Fi or Internet connection will not be restricted or slow during this process either. You can automatically switch on your computer with Wake On LAN, and it comes with a sleeptimer to turn off the PC if it is not in use.
In fact, one feature that is unique and definitely worth having, is that with an internet connection it is possible to remote control Windows Media Center or Windows Media Player over a distance. You can do this even if you want to connect from a remote location. But at a more down to earth level, another supported feature is the playlists function - you can create your own, or use the automatically created ones.
MKV files, are automatically supported by Media Center Control. MKV is a video file format that is used for high definition video on the Internet. MKV supports alternate audio tracks and multilingual subtitles.
The Media Center Control installation is quick, in both English or German.
Minimum Requirements
There are several requirements that must be in place for the system to work. For starters, you need a mobile phone with the Android OS version 1.6 or newer, plus touchscreen, and Wi-Fi or Internet. Next you need one of the current Microsoft operating systems like Vista or Windows 7. Note: if you use it with Windows Media Center, then Windows 7 is required. The minimum RAM that you need to have is 1GB memory and a CPU processor that runs at1.5 GHz. You also need a LAN or network connection from your mobile phone to the PC. You will also need to install MCC on your Windows PC. You can download this app at MediaControlCenter at no charge.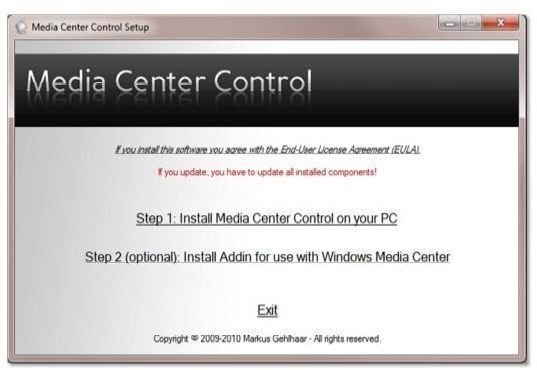 Media Center Control Android Review
Here are the best features that I found when reviewing the Media Center Control for Android. First, remote control of your PC from a distance is the best feature. You can access your PC and tie into it to get documents, videos, music and other files. This allows you to have access control of the system from afar, just by using your Android phone and the app.
Search is easy to use. It is like working with Explorer and Google, you can access different aspects of data on your PC and have them available for use.
I found the Playlist feature handy, especially when I didn't take the time to create a customized list of all of the music that I had. The default feature takes some things for granted, like it puts different artists in the same category; it is up to you to move them or to customize the categories to be more accurate. Nevertheless, it was quick and handy to have available.
I found the Internet connection easy, although I was often worried about war driving, and having my personal information stolen. I used ordinary precautions, that is I didn't order things online or access private information, unless I was sure that my connection was secure.
Also, I found the sleeptimer handy, as I was involved in a project, and inadvertently left my PC on, the timer fortunately turned it off.
For these reasons, I recommend this product for those that need to have access to their PC from a remote location.
Summary: Media Control Center Android Review
Let's review some of the features. The Media Control Center offers an important set of operations and controls of your PC via your Android device. It lets you control your music, videos, movies, from anywhere where there is an Internet connection. Among the things that you can do are schedule or playback TV recordings, you can create playlists, you can do search for music and videos, and there is MKV support. A sleeptimer program can automatically shut down your PC if it is not in use.
Now, let's look at how it operates. It is fast, gives you control of your PC; the app has an easy user interface that lets you see just what you are trying get access to. Its embedded features let you have good control of the PC without having to sacrifice ease of use. It ties your mobile phone to your PC in a convenient way. This great Android app takes your PC control to a new level, because it is just like having it there with you.
Source
https://mediacentercontrol.com/en/index_android.php
https://www.divx.com/en/software/divx-plus/oca/mkv?gclid=CK2StM64nKcCFQrt7QodGUXwbQ