Skifta DLNA Android Application Review
Skifta allows you to stream and control media between DLNA (Digital Living Network Alliance) enabled devices. The app enables you to access your media, whether it is in the next room or located half way around the world. In essence, it allows the user to take media with them, wherever they go, without actually carrying the files, uploading or syncing them.
Skifta is pretty easy to set up and use. Once you follow the simple instructions, to install and set up the app, you should be able to access your music, videos and photos from one device and then play them on another.
(3 out of 5)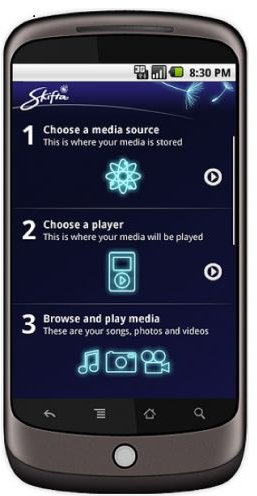 The concept upon which Skifta is built is a good one, in that you don't need to make multiple copies of your media and take it wherever you may need to use it. Instead, you put your content on a media server and access it remotely, using a Skifta type solution, whenever you need to.
After the app is installed, you then choose the media source (local or in the cloud), browse to find songs, videos and photos, and then choose a player on which to playback your media. This means you can start playing music on your home system long before you get home, or you can access music from a home server to play at a party if you are called upon to be an impromptu DJ.
Stability (3 out of 5)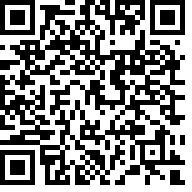 In many cases Skifta works pretty well, once you are using DLNA certified devices. However, you are likely to experience some bumps in the road owing to the fact that this product is still in beta release. These problems manifest themselves in force closes at the set up phase, but things generally settle down once the app is properly installed.
Skifta only supports Wi-Fi in the beta version. The absence of 3G support could be a real deal-breaker for most people, owing to the fact that Wi-Fi may not be available or accessible at the time and place that they may need to access their media. Nevertheless, there is a promise that 3G support will come in later releases.
Conclusion
The capabilities of DLNA devices are pretty cool; being able to access your media remotely and having the ability to port that media to another device, for playback, is a good idea that seems destined to catch on. On paper Skifta does look good and in most cases it works well, but the buggy nature of the beta version may be doing a disservice to Skifta.
To be fair to Skifta, some of the blame has to be laid squarely at the feet of users who sometimes try to use the app on devices that aren't DLNA compliant or better yet certified. You can find an extensive database of DLNA certified TVs, media servers, game consoles and audio systems at DLNA.org, or use this concise list of DLNA certified Android phones.
References
DLNA.org, https://www.dlna.org/products/
Appbrain.com, https://www.appbrain.com/app/skifta-beta/com.skifta.android.app
Image Credit:
"Skifta Home Screen", Author