Android App Reviews: Tango Video Calls Review
Tango Video Calls - Features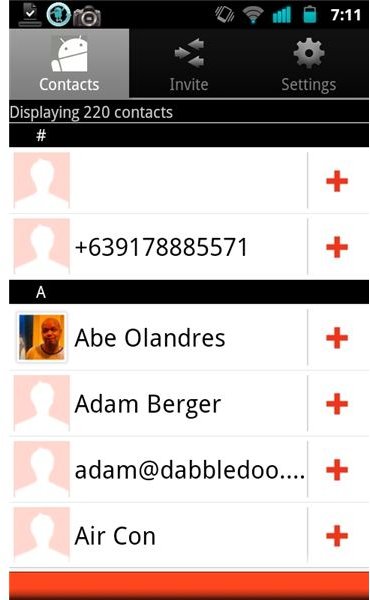 When Tango came out for the iPhone 4 I was really excited to try it out. True enough the app was successful in providing a video calling feature that works not only through Wi-Fi but through a 3G connection as well. So, I was pretty keen to try it out when the app landed on the Android Market. The problem is, my Google Nexus One and Huawei Ideos X5 Android phones both lack front-facing cameras, unlike the iPhone 4. Fortunately, Tango Video Calls for Android also works even if your Android phone doesn't have a front-facing camera. Cool, right?
Well, of course the disadvantage of using the app on an Android phone without a front facing camera is that you have to turn it around to see the person you are calling, or turn the camera to face you to let the person see your face. But of course, the app will be best appreciated if you have an Android phone with both front- and back-facing cameras.
So, what are the features of the Tango Video Calls Android App then? First and foremost, it lets you make free voice and video calls to your friends and family. Now, here's a nice feature. You can make those calls even if the person you are calling uses another Android phone or iOS devices - iPhone or iPod Touch. For Android phones, the Android Tango app supports most popular devices including the Samsung Galaxy S, HTC Evo, HTC Desire, HTC Incredible, Motorola Droid, Droid X, and Google Nexus S. Those phones are a mixture of devices with and without front-facing cameras.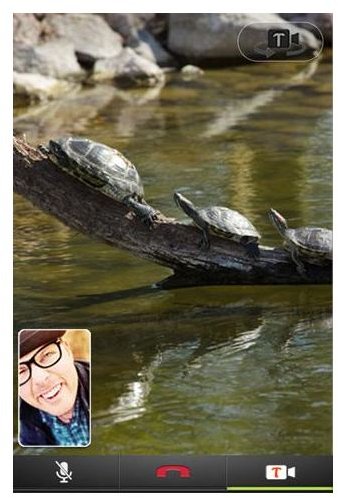 Another nice feature of this Android app is that it automatically populates your Tango Contact list from the existing contact list on your phone. This means you don't need to manually add your contacts. The app lets you invite friends by text and e-mail. It also allows you to easily switch between audio and video during a call.
As mentioned, the Tango Android app works on both Wi-Fi and 3G, so this means you can make those video calls wherever you may be, regardless of whether you are in a Wi-Fi hotspot or not.
Our Verdict
I would personally vouch for the performance of this app. On Wi-Fi, video quality is very good. Now for video quality on 3G connection, it will of course depend on your network's speed. Although, fortunately for me, despite the sloppy 3G speed of my mobile data provider, the Tango app still managed to give me decent video quality when making video calls. The voice quality is pretty good as well.
Yes, obviously we would recommend this Android app. You can grab Tango Video Calls for free from the Android Market.
References
Android Market Website Tango app description: https://market.android.com/details?id=com.sgiggle.production.
Image credit: courtesy of Android Market website and author.