Elevated Android: Best Android Altimeter Apps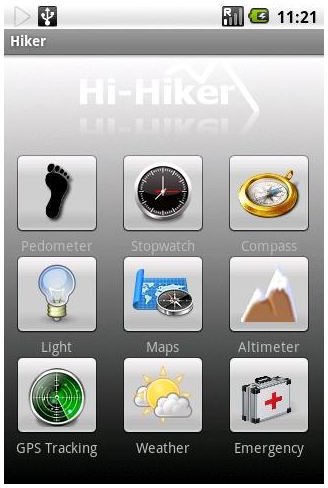 Altimeter Apps on Android
The Android mobile system is capable of a wide variety of tasks. As all Android phones are fitted with various hardware sensors, there are apps available for all kinds of people with different interests. However, for hikers and other people that enjoy the highlands there still aren't too many apps available to cater for their needs. Altimeter apps aren't widely available yet, which is a bit odd considering Android is perfectly capable of providing proper height measurements. Nevertheless there are still a few dedicated apps available. Read on to find out which ones they are.
Hi-Hiker Pro
Hi-Hiker Pro is more than just an altimeter alone. This Android altimeter app is able to record hiking sessions individually, which is great for those that like to achieve new personal records. Like most apps, it uses the built-in GPS module for most of the altimeter capabilities and other services.
The app has a panel of various options available, which include a pedometer, stopwatch, compass, light, maps, altimeter, GPS tracking, weather and emergency. This sounds impressive but most services are either very basic or just links to Google services, like maps. Nevertheless, it is nice for a hiker to have everything in one place, which is what Hi-Hiker Pro delivers. Hi-Hiker Pro for Android is free in the Android Market.

Altitude Free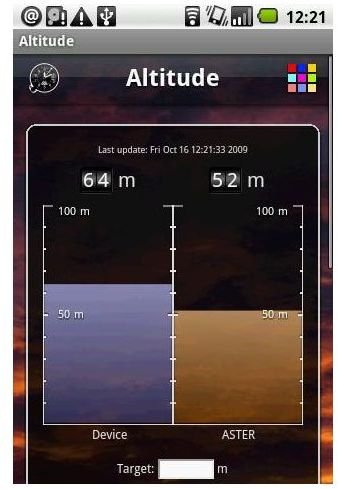 Altitude Free doesn't do much more than provide users with the current altitude. As that is also all that it promises, the only conclusion is that the app does it well. This Android altimeter app can either use the GPS module or the ASTER model to determine the current altitude. If altitude is the only thing you are after Altitude Free will do a good job but by itself it is extremely limited. The free version is heavily ad supported but fully functional.

Altitude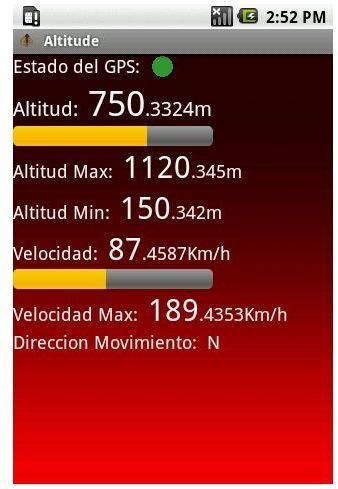 Not to be confused with the above-mentioned Altitude Free, Altitude brings a few extras to the table. Unlike the name of the app, Altitude not only records elevation but also speed. The app is works very precise and updates quickly. It is capable of projecting graphics of minimal/maximum elevation and speed, which users can then update on Facebook if they like. The app also shows the direction of movement, using the phone's compass module. Although still a bit basic, the app is versatile enough to be relevant. Additionally, the app is free in the Android Market.

Journey Tracker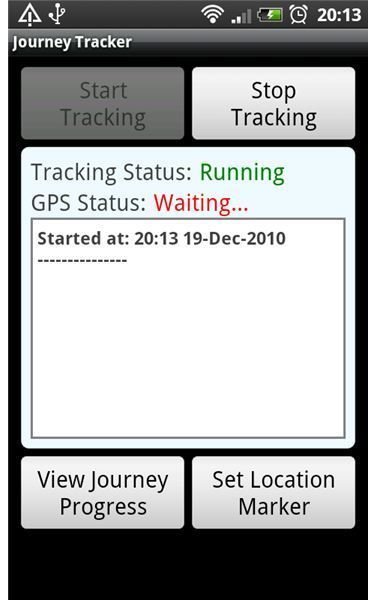 Journey Tracker is much more then just an Android altimeter app. The app records a track and saves all the info, which can be reviewed afterwards. The app works well, and uses a database to determine the elevation gain, rather than just GPS. While the app is tracking your progress it is able to set location markers. The session can be exported and saved to the SD card or sent by email, and can later even be projected in Google Earth. The application is available for free in the Android Market.

Always Your Altitude at Hand With Android
Although there aren't too many good apps around for hikers, the few that are make it worthwhile owning an Android device. Although there aren't apps around that truly replace those Garmin or other hiking devices, for basic needs your Android cell phone will do just fine. Altimeter apps may be a bit of an oddity in the Android Market, but there are still enough around for those like to go up in the mountains.