Bird Identification Android App for Android Phones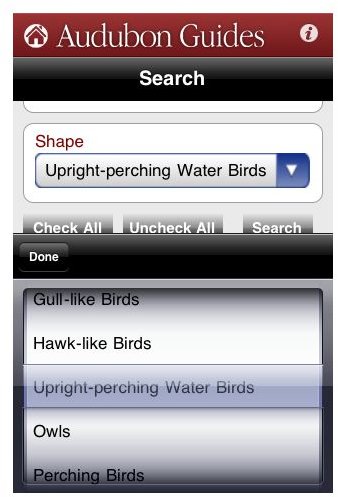 Audubon Birds - A Field Guide to North American Birds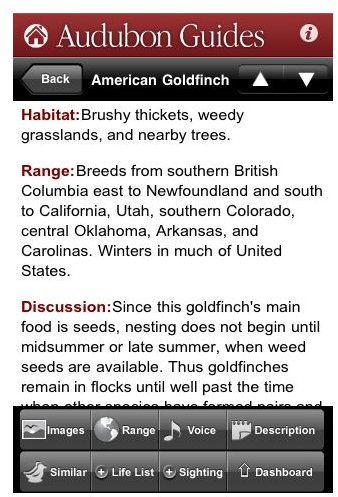 Audubon Birds is a bird identification Android app that contains detailed information about 760 North American birds. The descriptions feature over 3,500 colorful pictures and professional photographs. The app features special maps that chart the migration pattern of about 125 migratory birds, including range maps and wintering range maps. In addition, the app features a search function, which lets you search the bird database by various criteria including wing shape, song pattern, and flight pattern. You can also search by date or location. The app will display information about birds that are most common in a certain area during a specific month. The app can also play over 2,300 bird songs. To download the app, launch the Android Market from your mobile phone and search for Audubon, or visit the official site of Audubon Birds.
BlueBill - The Field Tool for Bird Watchers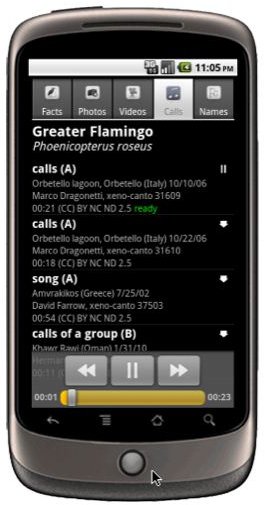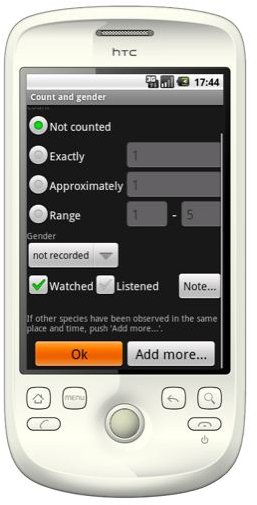 BlueBill is another bird identification Android app. Its most appealing feature is that it offers access to over 19,000 bird calls from over 2,300 species of birds. The songs are dated and tagged with a location, which can aid in the identification of birds based on the type of song they produce. The app features easy to use notation and geotagging of observations, which means the app automatically labels the observation with a GPS location. The list of bird species can be organized by order, family, genus, and species. To download the app, scan the QR code below, or visit the official site of BlueBill.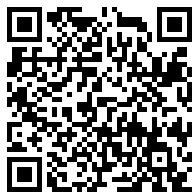 iBird Lite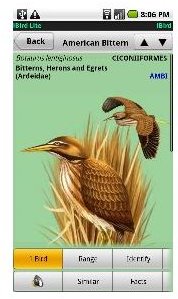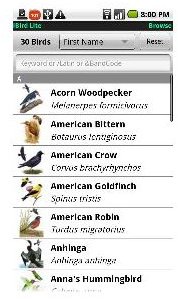 iBird Lite is another bird identification app for Android phones. It features descriptive descriptions and pictures of different bird species. It also offers several bird calls that can be played. There is a search function as well. The app utilizes many areas of the Android phone including network communications, your location, hardware controls, and system tools. Specifically, it has full internet access, network-based location, and vibrator control. It prevents the phone from sleeping and reads system log files. To download this app, scan the QR code below, or visit the iBird Lite site.

Sibley Birds of North America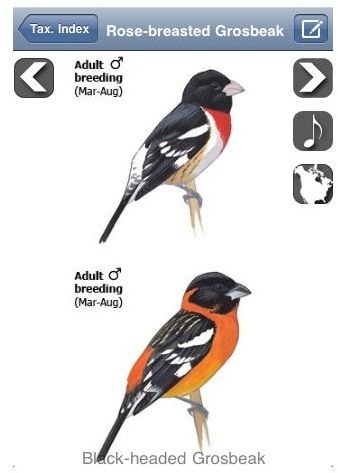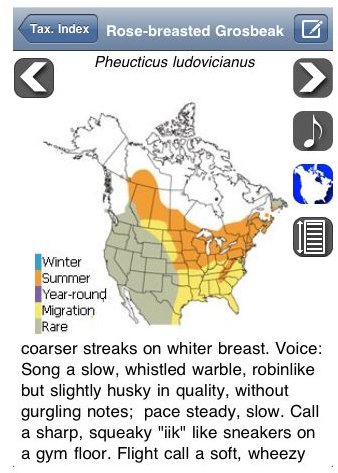 Sibley Birds of North America is a bird identification Android app that features over 6,600 pictures, over 2,300 sound recordings, and a thorough search option. Every variation of each bird is pictured from multiple angles. This includes changes that occur as birds age or characteristics that are seen seasonally. The app offers detailed maps that feature migration patterns during the winter and summer. You can compare two different maps, different bird pictures, or different sounds side by side. The app allows you to search the database by size, colors, habits, groups, and location. You can also create a list of the birds that you have observed. To download the app, visit the official site of Sibley Birds.