Android 2.3 Gingerbread Preview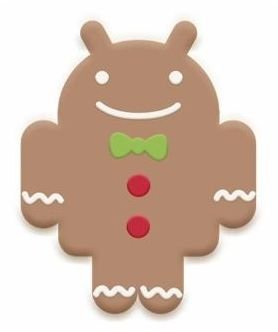 Introduction to Android 2.3 Gingerbread
Following in the tradition of alphabetically naming their new operating system, Android 2.3 will be named Gingerbread. While most Android users seem to have just gotten Android 2.2 "Froyo," Google has been hard at work developing their latest tasty Android OS. So what could they have possibly improved on since Froyo? A lot actually. Dubbed the "fastest version of Android yet," Android 2.3 promises improved performance for apps and games, new multimedia support, and new ways of communication including VOIP, video chat support, and near field communication (NFC) support. There were and still are many things that could be done to improve Android. Gingerbread takes on the many challenges and addresses many of the key ones extremely well
Overview of Android OS 2.3 Features
Here is a brief rundown of some of Gingerbread's key features.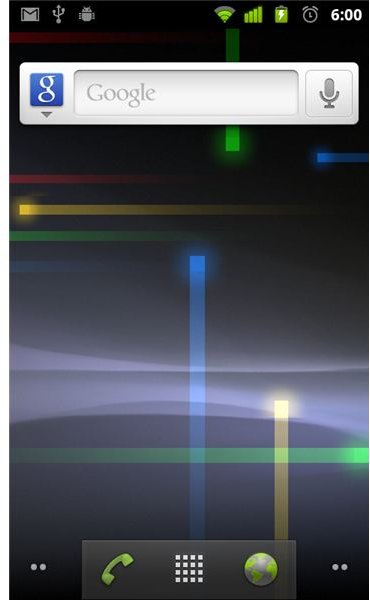 All-around performance improvements
Performance improvements with every update are a given. This is something that could always be improved upon. More specifically though Android 2.3 adds better multi-tasking through concurrent garbage collection, responsiveness to touch and input, better 3D graphics in games, and gyroscope support for games.
Revamped user interface
Android has undergone a modern facelift. It is more user friendly, faster to learn, and efficient. It looks very clean and sleek. I'm looking forward to the new black theme and all the new menus!
New, easy to use keyboard with multitouch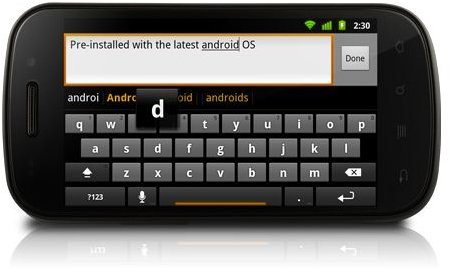 One of the biggest things missing on the stock Android keyboard which has been enabled in third party keyboards like the one found on the Motorla Droid X or Apple iPhone, is multitouch capability. Like typing on a regular keyboard, you can press multiple keys at the same time to say capitalize a letter, select symbols and numbers, etc… This will make typing so much easier and faster.
They keyboard is also more intuitive and learns from your typing history and habits. The keys are larger, easier to read, and repositioned for improved accuracy.
Better and global copy & paste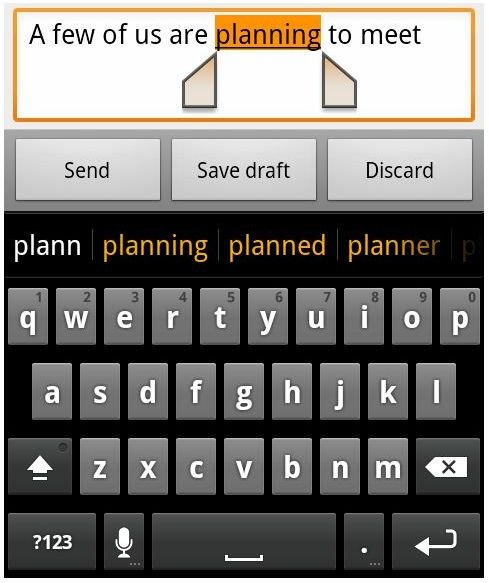 Now you will be able to copy, paste, and cut while entering text or viewing an email or webpage. Simply tap and hold on a word and make your selection with the two arrows.
More multimedia support
Support for new codecs and web video standards such as VP8 and WebM will be supported. AAC encoding and AMR wideband encoding has also been added. Additionally, a new audio effects API will allow developers to mix audio through an equalizer to add richness to sound and music. All in all, this adds up to a better audio and visual experience for you.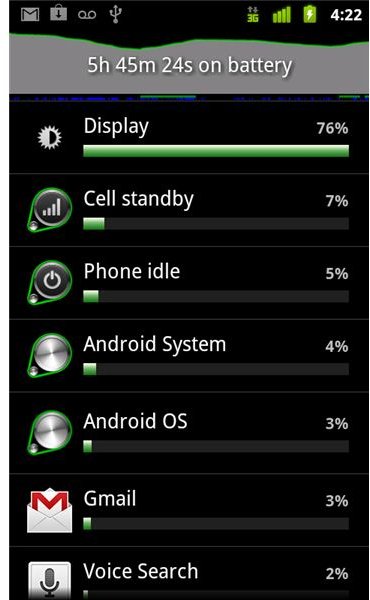 Improved power management (battery life)
A more efficient use of system resources leads to better battery life. Android 2.3 better manages multiple opened apps to ensure the best performance and battery life. The battery gauge history is now more accurately reported.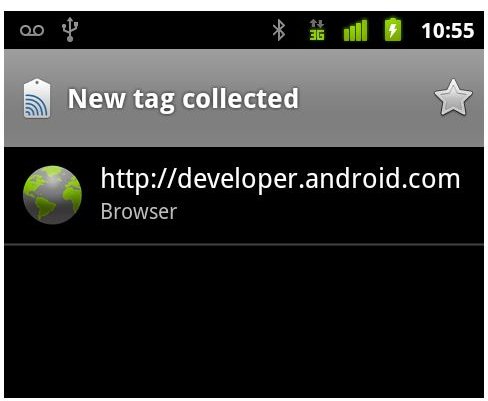 Near-field communication
For phones that support it (like the Nexus S), users will be able to read near-field communication (NFC) tags that may be embedded in a poster, advertisement, or product. Like scannable QR barcodes, NFC tagging makes it faster to natively just touch and go without having to bring up an app and load the camera.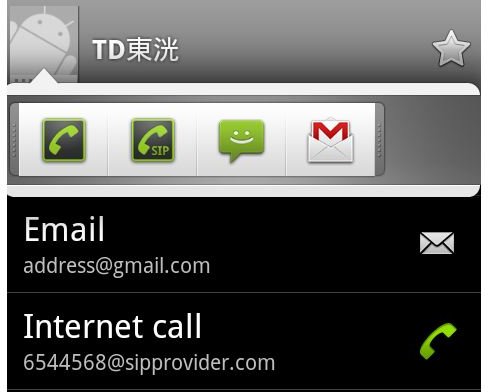 Native VOIP internet calling
Native support for making voice calls over your internet connection to others with SIP accounts can be done from the contacts page. Simply enter in a SIP address (phone number) to connect over the internet. This means free calls wherever you have internet coverage (Wi-Fi), natively. Somehow I have a feeling the carriers won't be too happy with this feature. Last time around, they took away Froyo's internet tethering and started charging for it!
If you are interested, more information regarding the new Android 2.3 platform can be found at Android's Developer blog post and Google's Android 2.3 video on YouTube.
When Can I Update to get Android 2.3?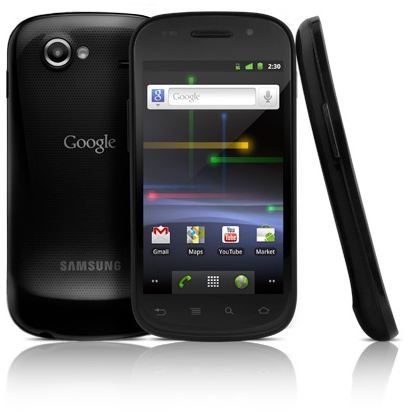 How long will it take to get this update? If history provides any evidence, it will probably be a long few months down the road before upgrades are pushed out to all the capable Android phones. I would expect it to begin pushing out over the air (OTA) some time in Spring 2011. After all, it took Froyo a good half a year to get to a majority of the users. If you have a newer Android phone, you should be one of the first to get it. For those rocking older hardware, you may or may not even get the update. For many phones (like the T-Mobile G1), Android 2.2 never came, and 1.6 Donut was the last update it will ever get. To take full advantage of the new software, newer hardware is an unfortunate necessity. But I do have reason to believe that Froyo users will get the 2.3 update since it's more of a minor revision that does bring about many new changes (page 1).
In the meantime, since the SDK has been released, custom ROMs for rooted users should be in the works as we speak! For a list of available Gingerbread ROMS for various phones like the HTC Evo 4G, Hero, Incredible, Desire, Eris, HD2, Sapphire (MyTouch 3G), see the compiled list at XDA.
If you just can't wait, the Nexus One's have already begun the update and are being pushed the Gingerbread OS. Or if a new phone is more to your liking, the Nexus S will come shipped with vanilla (stock) Android 2.3!
What's Next for Android 3.0 Honeycomb?
Honeycomb is next in line for the Android platform. Wait, what you must be asking. Didn't Google JUST release Android 2.3? Dubbed, 3.0, it should be quite an exciting and major release (denoted by the version 3). It has already been seen running on Motorola's prototype "Stingray" tablet for Verizon. It is said to bring the usual performance improvements but also support for tablets and larger resolution devices. Expect a whole slew of Android tablets next year joining the Samsung Galaxy Tab to take on Apple's iPad. What an interesting year 2011 will be for Android and the smartphone/tablet market.