Android FM Transmitter Apps: Options For FM Radio On Your Droid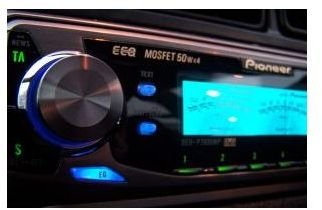 Why No Transmitter?
Ever wonder why an FM transmitter is not standard in most Android devices and not enabled in those devices that are rumored to support it? You're not alone. While most Android devices include Bluetooth, which will enable you to stream music from your Android device to any Bluetooth capable device, not all Android smartphone owners have the needed Bluetooth module on their home or car stereos. What we all do have though is the ability to receive an FM signal in our cars and with our home stereo so why not give us the ability to make use of our current equipment? Sadly this is not a question I am able to answer for you. Currently details are very sketchy on anyone enabling and using any built-in FM transmitter on their Android smartphone. What most Android users have resorted to, instead of an Android FM transmitter app, is a Bluetooth module for their car or home stereo. This will allow you to achieve the desired result of streaming music from your Android smartphone to various other (Bluetooth enabled) devices you may own.
Image: Stock.Xchng
Bluetooth Streaming
Since there are so many different Android smartphones it is difficult to discuss Bluetooth streaming in detail for each device. Luckily with most Android devices streaming music to your Bluetooth enabled stereo is simply a matter of enabling Bluetooth on your Android smartphone, selecting Bluetooth as your audio input on your stereo and syncing the devices. Once the devices have made a connection you should be able to play music on your Android smartphone and hear it through your stereo's speakers. If your Android smartphone requires more setup to enable Bluetooth and/or connect to an external Bluetooth device I recommend doing a Google search for keywords that include your phone's model and the terms Bluetooth and Streaming Music.
If your car stereo is not Bluetooth enabled you will need to buy a Bluetooth adapter for it or replace it with a relatively inexpensive unit like the Kenwood KDC-MP342U. This unit will play your CD's, MP3, WMA and AAC files as well as let you connect your device via USB out-of-the-box and with the optional KCA-BT200 you will have the ability to connect your Android smartphone via Bluetooth. This adapter will allow you to talk hands-free as well as stream music via A2DP (Bluetooth).
That being said there are plenty of inexpensive (and expensive) stereo units that support the reception of music via Bluetooth and most Android smartphones come with Bluetooth out-of-the-box. Shop around and you'll be up and running streaming music via Bluetooth from your Android smartphone to your car stereo in no time and without putting too big of a dent in your checkbook.
Conclusion
While the above information (on Bluetooth streaming) may not be the exact information you were looking for, I do hope that the information allows you to accomplish your goal of streaming music from your Android smartphone to other devices in your home or on the road. Have you had any success enabling and using the FM transmitter on your Android smartphone? Have an Android FM transmitter app that works? Let us know in the comment section below!